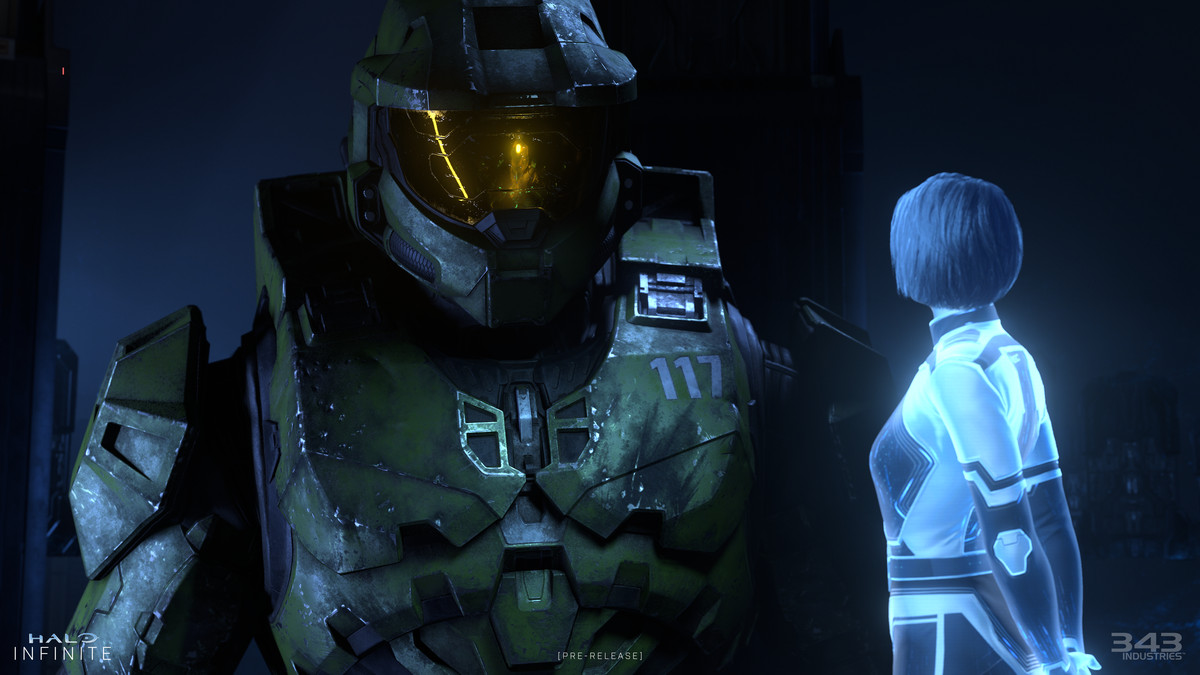 Ah, 343, you're gonna make me cry.
Halo Infinite's campaign includes a hidden Easter egg that pays tribute to the original Xbox. This is a lovely touch by the developer, 343 Industries, and a very cool one at that, if I may say so myself.
As seen in the video below from user xGarbett, the Easter egg would be almost impossible to find if you weren't actively looking for it. Tucked away in the roof of a structure in the southern part of the map is a small hole between some stone and steel, and it's there that you'll want to aim your Grappleshot and pull yourself up to. What you'll find is a small room basking in the green glow of an original Xbox console and period-accurate TV/monitor. It's a pretty bare-bones setup, featuring a utilitarian crate as a desk and a few folding chairs as seats, but it looks like a suitable place to gather a few friends for some multiplayer fun.
This is just one of many Halo Infinite Easter eggs players are finding, but it's probably the most appropriate given Xbox's 20th anniversary this year.
In other news, October and November have seen some big next-gen titles released, including Call of Duty: Vanguard, Battlefield 2042, FIFA 22, Far Cry 6, and Left 4 Dead's spiritual successor, Back 4 Blood. You can purchase all of these titles, as well as pre-ordering the Halo Infinite Campaign, Elden Ring and any other games from our Go2Games website.
To keep updated with the shop activities and weekly competitions, follow Go2Games on social media:
Instagram: Go2Gamesshop
Twitter: Go2Games
YouTube: Go2games.com