Every year, the question on many gamers minds is what will be the next Call of Duty game? In the last few years the title of the game has been announced around the start of May so hopefully we will know the title very soon.
The announcement for the title of the game could be announced sooner rather than later after an error on the PlayStation Store. The title 'Infinite Warfare' was visible for a short amount of time of the PlayStation Store before being taken down.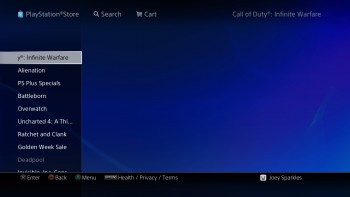 After the strong rumours that the game will be based in space and will be very futuristic then this leak onto the store just adds an even stronger belief that the next Call of Duty will be based very far into the future.