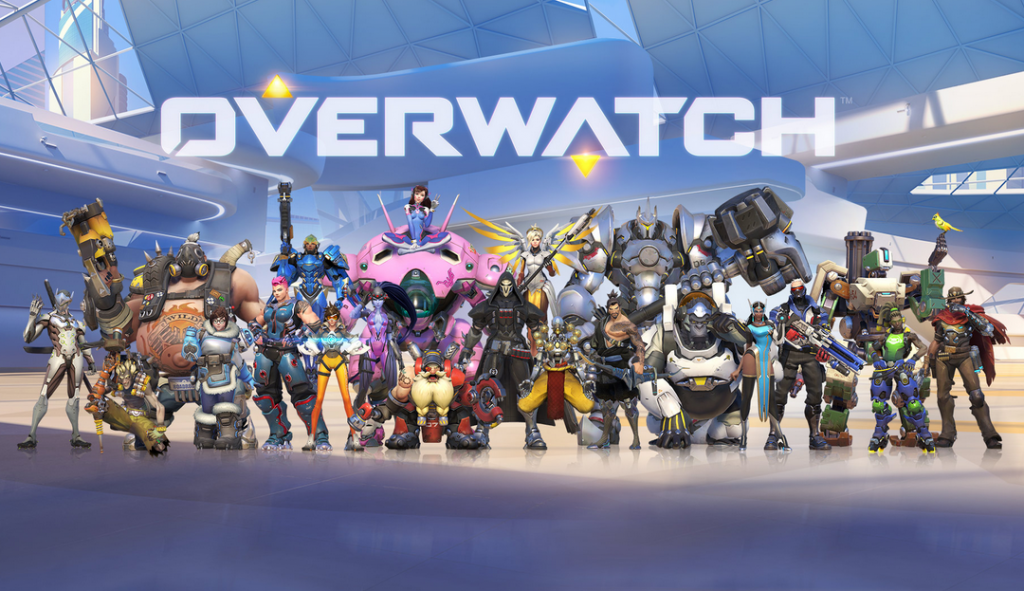 From the developers of Blizzard Entertainment comes a whole new multiplayer world called OverWatch. The release date has been confirmed for spring 2016 and before the 21st of June. The game is a team based shooter and will be released on PS4, Xbox One and PC.
The World is in need of a hero and it chooses YOU
Choose a hero
In the world of OverWatch no two heroes are the same and it is up to you as the player to conquer your hero's ability and bring out their full potential. The heroes range from a Rocket-hammer-wielding warrior to a time jumping adventurer. This game in other words is going to be full of wonderful and amazing heroes that you have to mould in to the hero that you want them to be.
Play your role
The front line is not for everyone and that is the beauty of the world of OverWatch. You and your team need to work out were your hero is suited best. Whether that be providing defensive cover with your energy shield, or supporting your team with increasing their damage against the enemy's.  Every hero is designed so they are effective towards the team that they are on and against. The key to victory is knowing where you are suited best in your team and combining powers to become the ultimate dream team.
Team Based Objectives
The world is your battlefield…. The secrets of the mysterious temple of Anubis is up for grabs and we cannot have it in the wrong hands. However it is not all intense as you can just go in to soft missions and escort an EMP device through King's Row.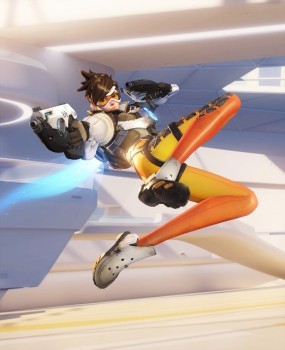 This was one of our favourite screen shots of the game that was released. This describes an acrobatic shooting style of a certain hero. The art work is absolutely epic and does not give too much away which is even better.
Pre-Order
Make sure you Pre-Order your copy of OverWatch to make sure that you get your Origins edition, which will be the day one edition which gives you the amazing content you can see below.
Origins Edition
The Origins Edition will be available on PS4, PC and Xbox One. It includes the contents of:
Blackwatch Reyes (Reaper)
Strike-commander Morrison
Overgrown Bastion
Security Chef Pharah
Slipstream Tracer
OverWatch-themed content for several Blizzard Entertainment games:
Heroes of the storm-Tracer Hero
World of Warcraft-Baby Winston Pet
StarCraft II Portraits
Hearthstone Cardback
Diablo III-Mercy Wings
Noire Windowmaker skin (D1 sku only)
Check out these awesome short clips of two character's Recall and Alive.