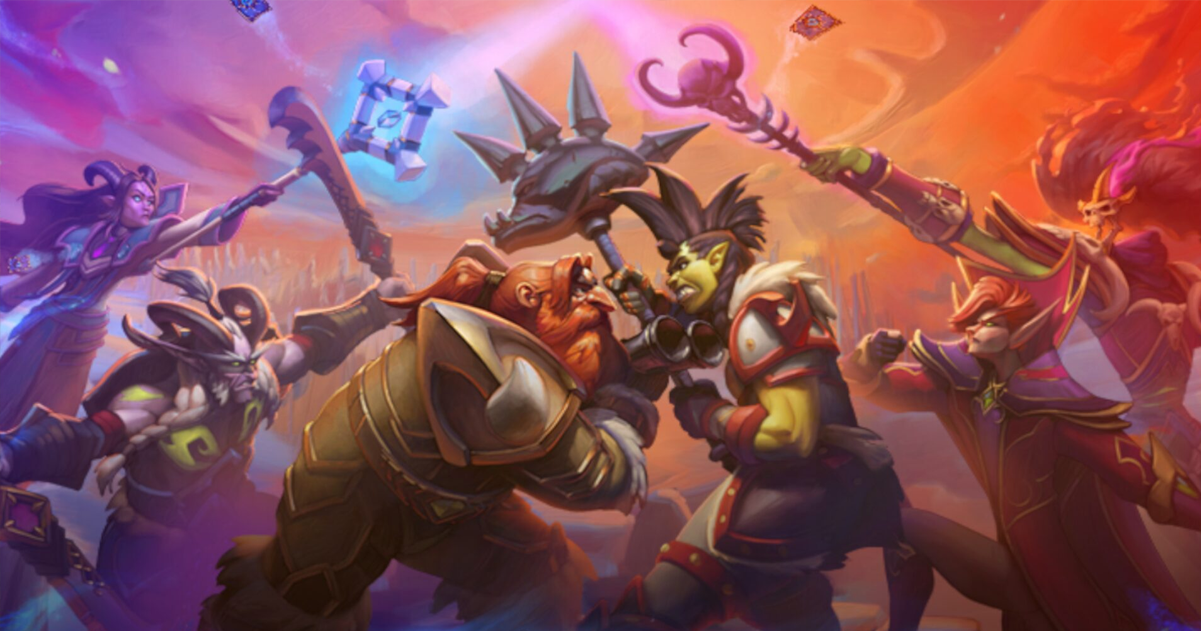 Hearthstone is known for providing a new lens through which World of Warcraft fans can connect with the characters and locations that the game has explored throughout time. Hearthstone's next card expansion pack, Fractured in Alterac Valley, is going to be set in the iconic Battleground from World of Warcraft's original launch.
The seasonal system in Hearthstone is based on an annual release cycle. It's based on its own set of fantasy horoscope animals. With Fractured in Alterac Valley, the Year of the Gryphon cycle enters its  final expansion phase. This means it's the last major release of cards before a new cycle begins.
There will be 135 new cards to gather in Fractured in Alterac Valley, as well as various new features. The Mercenaries, who first appeared in the Year of the Gryphon's Forged in the Barrens set as unique Hearthstone characters, have now attained max level and are now powerful Hero cards with powerful Battlecries and enhanced Hero Powers.
At least two new features are being implemented, including Objectives, which grant players three-turn bonuses, and Honourable Kill, a card effect that occurs if players kill an enemy minion with precise damage on their turn.
Delayed Release for Hearthstone Expansion
Due to the litigation brought against Blizzard in July, Hearthstone's release was delayed, and the preceding phase's Deadmines mini set was only recently released. Hearthstone, on the other hand, appears to be back on track, with a good finish in the Year of the Gryphon.
Hearthstone is preparing changes to its Battleground, Duel, Mercenaries, and Tavern Brawl modes, as well as balancing updates to its Traditional mode and cards, in addition to a new mini-set, seasonal event, and solo experiences.
The unveiling of Alterac Valley certainly brought on a flood of nostalgia for fans of World of Warcraft's player-versus-player content.  Alterac Valley was one of the first two Battlegrounds in Vanilla World of Warcraft.
Blizzard has been having a lot of trouble recently due to on-going lawsuits, and some employees have even demanded the removal of CEO Bobby Kotick. These persistent issues they have been facing recently have led to other delays too. So it is possible that Hearthstone's expansions may come to a stand-still.
Hearthstone's latest expansion,  Fractured in Alterac Valley, will release on December 7th.
Don't forget to subscribe to the Go2Games newsletter for updates on the latest gaming news and deals, and follow our socials below!
Twitter: @GO2GAMES
Instagram:go2gamesshop
Facebook: Go2Games.com
Youtube: Go2Games.com
Store: go2games.com