Happy days for players of Death Stranding who have upgraded to PS5 as come 24th September, the Director's Cut is finally dropping and is enhanced for the PS5's capabilities. However, unlike most upgrades, the jump will only cost an extra £5.
The game was already big enough as it was, but if it left you wanting more, then you're in luck as it's
"packed with a ton of new content and enhanced gameplay features."" As well as these improvements, there's also, ""more weapons, equipment and vehicles, a variety of new modes, missions and areas to explore, expanded storylines, and enhancements to the UI"
sounds like that £5 is paying for a lot of extra material!
The upgrades to the game include using the PS5's haptic feedback in the DualSense controller whilst adding use to the adaptive trigger resistance that many FPS games are utilising now. In addition, the 3D audio capability of the PS5 comes into effect within Death Stranding Directors Cut, although a compatible headset will have to be paired. If you need an upgrade in this department, check out our range at Go2Games.
PSA for those of asking about the upgrade path for #DeathStranding on PS4 to Death Stranding Director's Cut Digital Deluxe Edition on PS5:

1. The upgrade will be available on Friday
2. It will cost £5
3. Keep On Keeping On pic.twitter.com/ast9zcqsGY

— PlayStation UK (@PlayStationUK) September 21, 2021
There are also two picture modes to choose from, performance mode, experiencing as Norman Reedus in 4K and up to 60FPS, alternatively opt for fidelity mode, viewed in native 4K.
Come Friday, 24th September, all you'll have to do Is load up Death Stranding, then pay £5 to upgrade to the director's cut to enjoy all Hideo Kojima's brilliant mind has put into the new version of the game.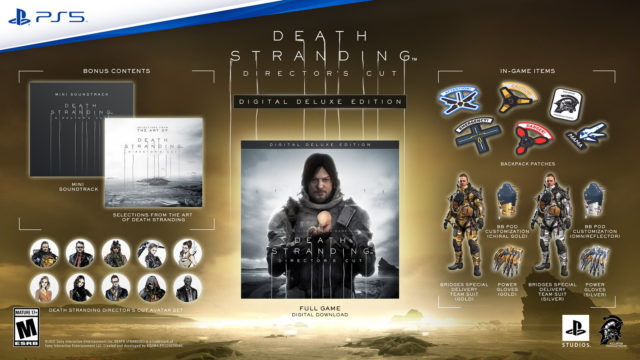 Twitter: @Go2Games
Instagram: @go2gamesshop
Youtube: Go2games.com
Facebook: Go2games.com
You can subscribe to the Go2Games newsletters via the website.