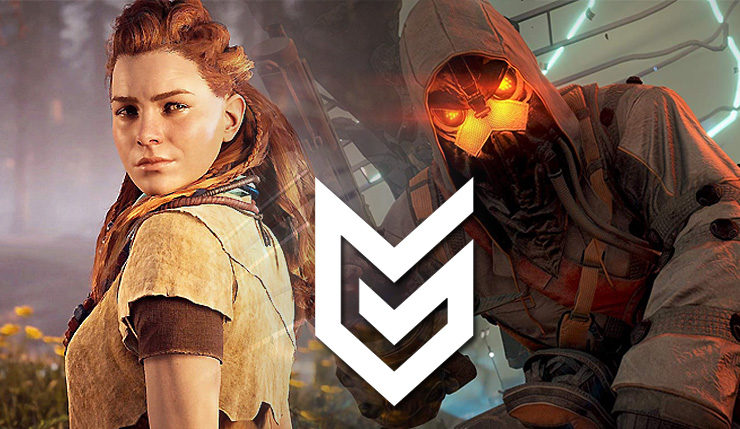 The Context
Horizon Forbidden West is an upcoming sequel to Horizon: Zero Dawn, a story-based third-person action adventure game that sees you take on giant robot dinosaurs. Haven't completed it yet, but so far, highly recommend, it's very engaging with interesting characters and decent worldbuilding. 8 out of 10, would smash. Forbidden West has a mixture of excitement and "controversy" tied to it, but we'll get to that chestnut later.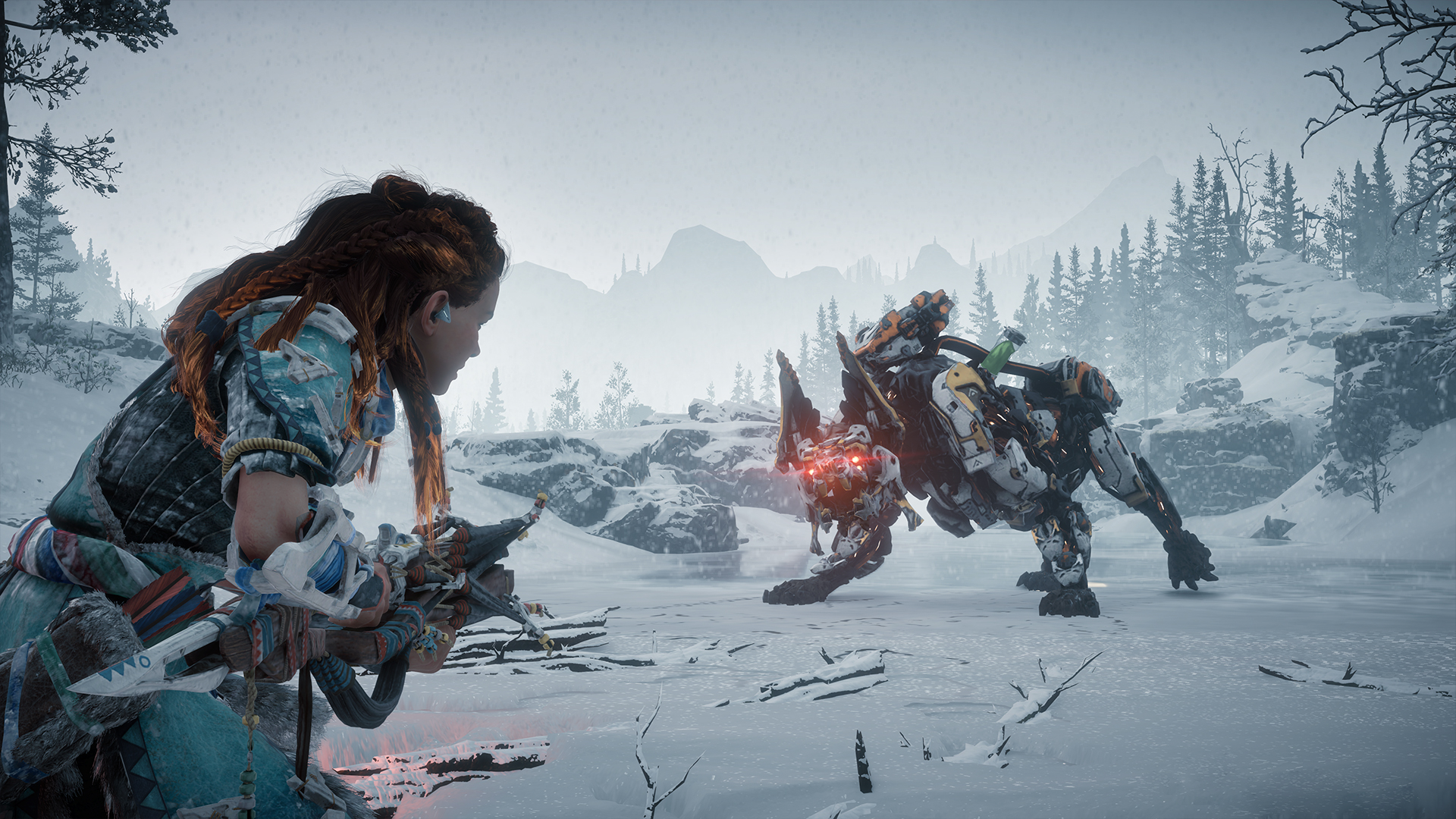 Multiplayer Talks and Seeking Roles
Guerrilla Games, the developing company of the Horizon games, has announced in a job-seeking page that we could be on the horizon of Horizon getting a multiplayer component. The job role in question is for a senior social systems designer, allowing for 'guild-like groups' to 'explore the world together and design features and systems that promote health and fun experiences for our player community'. The Horizon series borrows a lot of similar iconography from Native-American Indian culture, so it could be these 'guilds' will function like tribes, where competition and cooperation will be equally possible.
Guerrilla Games is also seeking people with experience in forming stories for open-world RPGs (roleplaying games) and MMORPGs (Massive-Multiplayer-Online RPGs), so good to know that the next story in the series could look or be told very differently from the first. Variety is the spice of life and I love to wash down peri peri fries with a glass of habanero sauce… That reference will make sense in an upcoming video I'm working on for my YouTube channel, trust me.
ON THE ONE HAND, it's worth noting the above-mentioned roles haven't been announced to be specifically tied to Horizon Forbidden West, so it could well be that Guerrilla Games is using those positions to build up to another project.
ON THE OTHER HAND, the original Horizon Zero Dawn was initially planned to have a multiplayer component that got scraped, so we'll just have to wait and see.
Now, I fancy myself a pretty big fan of single-player games, but with that said, I also think the amount of good multiplayer games out there could and should be expanded greatly, so either way, hopefully we get something good out of Guerrilla Games.
On a similar note, Horizon: Zero Dawn has a lot of similar gameplay elements to Legend of Zelda: Breath Of The Wild, and for the longest time, I've been saying "okay, I know Battle Royales are a little overdone now, but I'd pay good money to play a Battle Royale Multiplayer mode with BOTW gameplay". Unfortunately Nintendo hasn't announced anything of that nature as far as I know, but feel free to comment any other cool games without multiplayer modes you think would be improved with them, get that thicc juicy user traffic up and running!
Some PS4 Single-Player Gems I Highly Recommend:
Click on the embeded links in-text to check out some of these suggestions! Also have a gander at this piece I did on 5 Brilliant Gaming Stories.
Persona 5. A fun introduction to the world of 'visual novel' games with quirky interesting characters, an engaging emotional story and a kick-@$$ soundtrack that will fill you with enough vigor to run around the world in 80 nanoseconds and punch Satan in the mouth!
Nioh. This was my first introduction to the 'soulslike' game genre, or rather "recursive" action games, as was the term coined by Zero Punctuation's Ben 'Yahtzee' Crowshaw (for the debate that started it all, click here, very fun watch indeed). Of the recursive games I've played (Bloodborne, Sekiro and Hollow Knight), Nioh easily has my favourite combat, though honestly, all of them have uniquely awesome elements that would be amazing to see all at once in the same game. The boss fights are amazing. The depth of combat with each weapon type allowing you to go for a low, medium or high approach (different combat movesets with faster, weaker and stronger pros and cons that balance each other out) especially rubs me the right way. You also get access to (over time) a very interesting skill tree, which allows you access to all your combat abilities at once for specific weapons, something Sekiro would have greatly benefited from in my opinion.
Broforce. A 2D side-scrolling platformer shooty-bang-bang game. Not a PS4 exclusive by any means, but it has an amazing cooperative experience where you get to play as "bro" versions of different movie action heroes from the 80s, 90s and 2000s. Instead of Rambo, you get "Rambro" and instead of Bruce Lee, you get "Bro-Lee", not to be confused with another "Bro-Lee" from a certain anime.
Shadow of War (Silver Edition). I haven't played the silver edition, but even the normal base game is a tonne of fun! The Nemesis System is pure unadulterated boner-inducing genius that really speaks to me as someone who enjoys roleplaying a little, forming grudges with the big bad orc boys and getting all emotionally invested. The action and stealth is also well incorporated and gets the job well done. For more on some controversial discourse surrounding the Nemesis System, check out my article on patents in gaming here!
Sign up for our newsletter from the website.
Instagram: Go2GamesShop
Twitter: Go2Games
Youtube: Go2Games.com
Facebook: Go2Games.com
Store: Go2Games.com