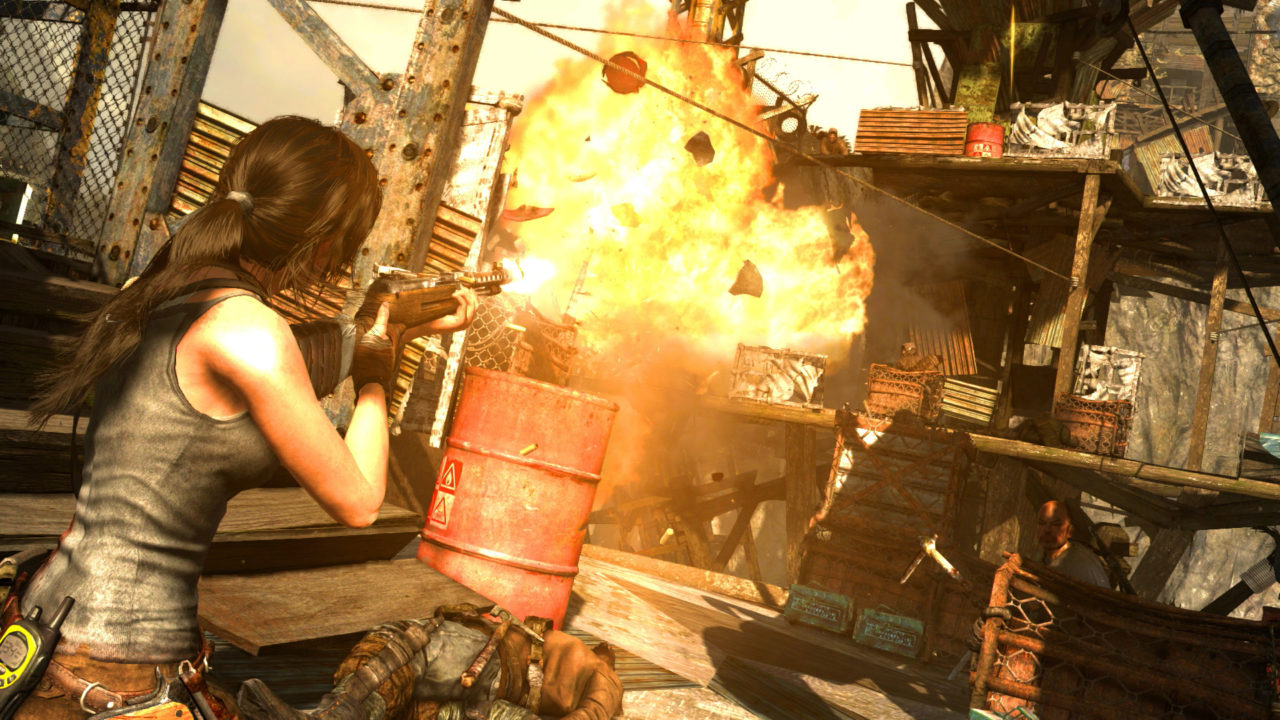 A new job listing leads to speculation on a possible new entry in the Tomb Raider series
Tomb Raider is the classic action-adventure series starring one of the most iconic game protagonists of all time, Lara Croft. Having sold 84 million copies worldwide and achieving multiple accolades, it's one of the most well-known game series to date.
The Tomb Raider Reboot Trilogy brought the classic series staring Lara Croft back to the forefront of modern gaming. Many fans had assumed that Shadow of the Tomb Raider would be the final entry in the rebooted franchise, but the open-ended conclusion kept hope alive for fans who wanted another Tomb Raider game.
A job posting found on LinkedIn from Crystal Dynamics revealed that the company was looking for a lighting artist with experience working on AAA games. Although Crystal Dynamics has quite a few projects in the works, the job listing specified that applicants should be able to match the style of the first and second Tomb Raider reboot games, which were developed by the studio.
It's not a confirmation – but it seems to be a good sign
We wont know for certain what the studio has planned until official announcements are made, but since the job listing included Tomb Raider by name, I think it's reasonable to have hope for a fourth entry!
Crystal Dynamics were not the developers of the third game in the franchise, and it didn't perform as well as its previous two entries. Perhaps Square Enix is hoping for Crystal Dyamics to revitalise the series with a fourth title.
The studio has said in the past that a new Tomb Raider game was in the works, but wasn't in active development. This new job listing might suggest that production is making headway. However, it's very possible that Crystal Dynamics is working on a game with similar lighting features and visual elements to the Tomb Raider games, and they might just have been used as an example in the listing.
It was recently announced that Crystal Dynamics would be developing the new Perfect Dark title. Though there isn't much information to go on right now, but it's possible that the project bears some similarities to Tomb Raider, as Perfect Dark sometimes uses third-person perspective.
All we really have to go on right now is speculation, and none of this confirms anything – but it does provide the grounds for hopeful fans to believe another Tomb Raider game could be on the way.
In the meantime – if you haven't already – you can pick up the reboot trilogy here.
Happy gaming!
Sign up for our newsletter from the website.
Instagram: Go2GamesShop
Twitter: Go2Games
Youtube: Go2Games.com
Facebook: Go2Games.com
Store: Go2Games.com
Before you go: check out this month's discount codes
CODES EXPIRE ON THE 4TH OCTOBER 2021
Use code BORNE10 – For 10% off Bloodborne- Game of the Year (PS4)
Use code DAYSGONE10 – For 10% off Days Gone (PS4)
Use code ALLSTAR5 – For 5% off Super Mario 3D All-Stars (Nintendo Switch)
Use code POWER10 – For 10% off Ben 10: Power Trip (Xbox One/Xbox Series X)