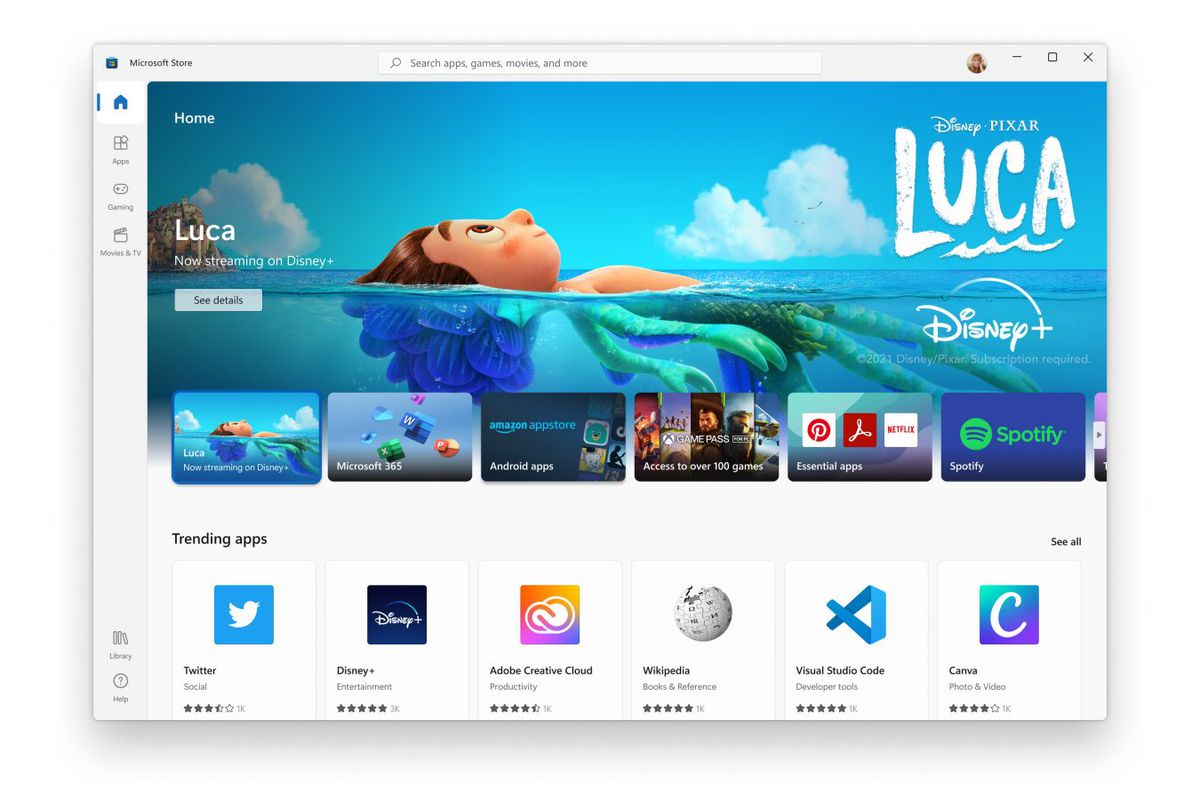 Windows 11 is almost here and it is looking very promising for gamers with this new update
It's hard to believe that we are only less than a week away from receiving Windows 11 and we have now been informed that another big change will be happening and it is certainly shaping up to be a massive gamechanger.
Windows 11 has been advertised as "the best Windows ever for gaming" and it has certainly been keeping its promises. Microsoft announced that the Microsoft Store will finally be allowing third-party stores to its storefront for people to download and access there, and this is a huge opportunity for digital video game storefronts.
Third-Party Apps on the Microsoft Store
Third-party apps are rarely seen on Microsoft Store due to the clause Microsoft put in place that requires third-party app developers to share their revenue. Now, Microsoft is removing that clause and apps such as Discord and Zoom are going to be available to download straight from the Microsoft Store.
This also means that digital video game storefronts such as Epic Games Store and Amazon will be able to bring their storefronts to the Microsoft Store and make purchasing games much easier for everyone and have already signed up to be included. Windows 11 users will see these stores being added in the upcoming months and while Steam has yet to be included, there is a likely chance it will be.
Just like any other app, third-party storefront apps will have a product detail page — which can be found via search or by browsing — so that users can easily find and install it with the same confidence as any other app in the Microsoft Store on Windows. – Giorgio Sardo, General Manager of the Microsoft Store.
Microsoft also confirmed that it will be adding Android apps to the Microsoft Store later this year, making those more accessible to Windows 11 users too.
This is going to be a real benefit as downloading third-party apps from web browsers has always carried around an extra layer of risk for anyone. This change to the store will help improve the importance of safety and risk on the internet when having to download content and make it easier and safer for anyone that isn't a tech wizard when it comes to computers.
Windows 11 arrives on October 5, yet some Windows Insiders are able to access the new operating system now.
Sign up for our newsletter from the website.
Instagram: Go2GamesShop
Twitter: Go2Games
Youtube: Go2Games.com
Facebook: Go2Games.com