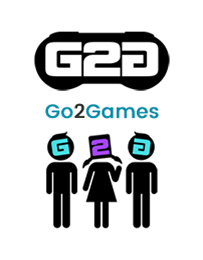 Hey everyone, my name's Jewel. If you haven't heard of me (which you probably haven't) here's a little introduction of who I am. I'm a writer. I studied Creative Writing at the University of Roehampton and graduated in the summer of 2020.
After graduating I spent most of my time doing courses, mostly to improve my content writing and copywriting skills (I also wanted to increase my chances of getting a job opportunity). I was unemployed and refused to apply to any jobs that weren't in my sector, I only wanted content writing jobs. I spent an entire year looking and most job requirements needed a minimum,  two years of experience. Some internships were a little more generous, but even then…those jobs weren't just open to graduates which made chances slim for the ones who didn't have any experience in the industry.
When you've stayed unemployed for a whole year, especially after being picky with applying to jobs, doubt comes along and I definitely doubted myself throughout the year at times. Some people came to me with alternative jobs such as teaching, waitressing, or customer service. There's nothing wrong with those jobs at all, I just wanted the first thing I applied for, my first job to be relative to my degree. I had been frightened that if I applied for anything else when the job opportunity comes and they ask the question 'what have I done to contribute to your writer's journey or what can you offer us other than your degree?' I would have nothing to show for it. I didn't want that. I wanted my time to be spent 100% doing what I LOVE to do.
However, by the time April hit and I turned 22. I started to feel very negative about the path I was taking. I started to think there weren't any opportunities for me at all. 'Maybe I'm not good enough. Maybe I'm one of those people that have always wanted to do it and it's just like a pipe dream, you know?'  (I love La La Land, the script is great and it's on Netflix, you should watch it). That's exactly how I felt. I needed a good place to start at, but I had no idea where to turn to.
The funny thing about graduating is, they expect us to know where we're going and how to get there. The map they give us is like a child-drawn picture. All our life up until that point, we've been given clear instructions on how to achieve something, we've been given a 'success criteria' to follow. So we expect something similar after that, at the career hubs and job centres, they do help a little with CV's, interview preparation but in the end, it's honestly not much when it comes to the real thing. When it comes to getting the right opportunity for you. So I felt completely lost. I was unprepared to go out without a map to show me where to go, without a 'criteria' telling me exactly how to get a job and guarantee me 100% success. It was difficult, especially for someone with no experience. I stopped looking after myself as well as I should have, I was always in a bad mood and didn't speak to anyone, there were days I did literally nothing but stay in bed all day.
BUT Sometime in May 2021, I met with my work coach in person. It had been the first time I've seen her over the space of 6 months (I switched work coaches after the first 6 months of being unemployed). We looked through some jobs on the Kickstarter Programme, but I hadn't been too hopeful as I'd applied to Kickstarter jobs before and hadn't been successful. However, we came across the job title Content Writer for Go2Games. As doubtful as I felt, I applied. Not only was I a writer, but I'm a gamer as well and I had nothing to lose at this point.
Literally, a week and a bit later, I landed the job. It took me a while before I actually felt happy and excited about it because I had still needed to pull myself out of the emotional slump I went through. (Which I am still trying to do now, but my mood has improved significantly since then). At Go2Games I've met many wonderful people so far, all of who have encouraged me, 'held my hand' in through the first month and made me feel comfortable being there. I am able to write about something I love and learn along the way, there are many things I hadn't known but learned while working with Go2Games this first month and a half. While the placement is only 6 months, I can say with confidence that this experience has been a massive help to me so far and WILL benefit me as time goes on. I couldn't be happier to be here, so thank you to everyone and all at Go2Games.