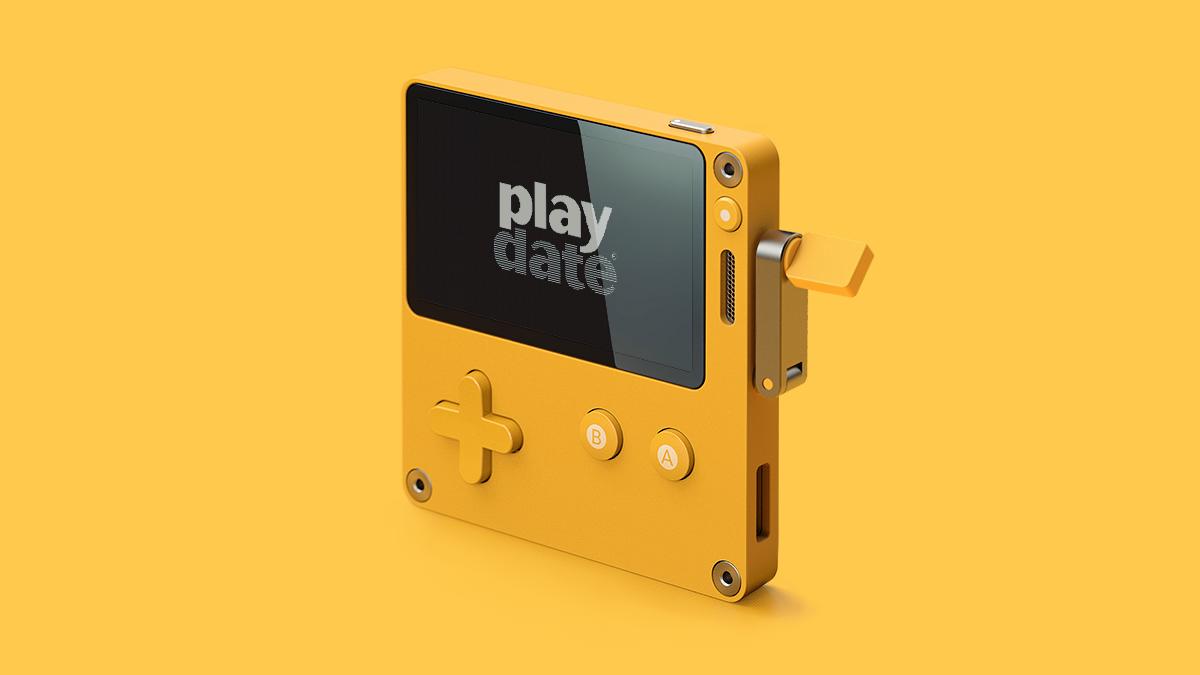 The new handheld console will start shipping this year
Panic, which is predominantly known for developing Mac and iOS software and the publisher of Firewatch and Untitled Goose Game, has announced the date for which people will be able to pre-order their new handheld console and it's happening next week.
Fans that have been waiting to see what the Playdate has in store will be able to pre-order the console on Thursday 29th July at 10am PDT / 1pm EDT / 6pm BST.
Playdate Pre-order Details
There will be 20,000 units released in the first batch but Panic has told interested buyers not to worry, the console will technically sell out.
If you are a customer within the first 20,000, you will receive the Playdate when it ships in late 2021, however, if you pre-order the Playdate after the first 20,000 units, you will be put on a waiting list for when the next batch is produced.
The console costs $179 (£126) with the optional cover of $29 (£21) and will only be available in 16 countries including United States, Canada, Australia, Japan, the UK and 11 other European countries.
The Playdate features a 2.7-inch black-and-white screen with a resolution of 400 × 240- that's four times the amount of pixels on the Game Boy screen! it also has a D-pad, two buttons, and a crank that is meant to flip the device.
People that purchase the Playdate will also receive a 24-game "season" of free games from different indie developers including  including Katamari Damacy creator Keita Takahashi and Papers, Please creator Lucas Pope. Two new games will also be releasing each week via Wi-Fi.
Grab these voucher codes for our website for some discounts! Offers must end on August 2!
Use ODYSSEY10 – For 10% off Super Mario Odyssey (Switch)
Use POINT10 – For 10% off Two Points Hospital (Xbox One +  PS4 )
Use EVOLVED10 – For 10% Off Ark Survival Evolved (PS4)
Use DCGIRLS10 – For 10% off DC Super Hero Girls (Switch)
Use VULCAN10 – For 10% off Roccat Vulcan 121 – Mechanical RGB Gaming Keyboard
Use VULCANRGB10 – For 10% off ROCCAT Vulcan 120 – Mechanical RGB Gaming Keyboard
Use KHAN10 – For 10% off ROCCAT KHAN Aimo 7.1 High-Resolution RGB Gaming Headset – White