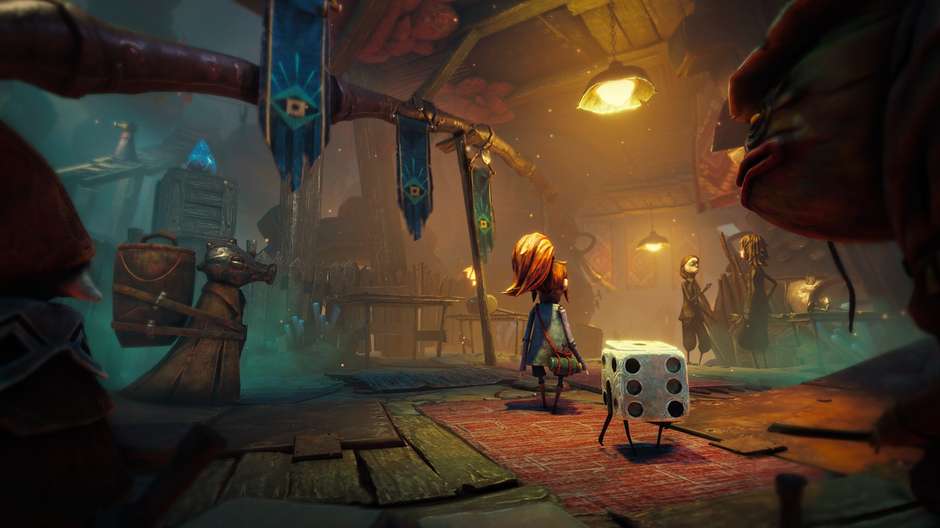 Lost in Random Scheduled to Release on the 10th September. (Finally a Release Date).
I can't be the only one excited for Lost In Random. If you want gameplay with a stop-motion element with the feeling of Monster House, Coraline, The Corpe's Bride, James and The Giant Peach or The Nightmare Before Christmas (Yes, I am just naming my favourite childhood films directed by Tim Burton). Anyway, EA has made something as fantastical into a game, so if you ever wanted to know what it was like to immerse yourself into one of Tim Burton's fantasy films, this is the closest you'll get for now.
Lost in Random is a third-person adventure game that starts off with two sisters called Even and Odd. The happy sisters however were separated by an evil queen, in the process Even loses her sister Odd. You get the chance to set off on an adventure with Even to save her sister. You'll meet a friend along the way called dicey, a dice who will help you on your quest, as well as gathering certain cards and items that will give you certain abilities that will be essential to gameplay. You'll have to get through six different, whacky, dark worlds that are shrouded in mystery. Lost in Random will certainly make a good time for Tim Burton fans.
Lost in Random will be released on PC available on steam and origin, Xbox One, Xbox Series X/S, PS4, PS5 and Nintendo Switch. If you'd like, here's a look at the trailer.
Keep up with all the latest gaming news, competitions, future discounts (see down below), and amazing content.
Twitter: @Go2Games
Instagram: @go2gamesshop
Youtube: Go2games.com
Facebook: Go2games.com
You can subscribe to the Go2Games newsletters via the website.
(Game Discounts & Deals)
**Ends August 2nd, 2021**
**Ends August 2nd, 2021**
**Ends August 2nd 2021**
**Ends August 2nd 2021**
**Ends August 2nd 2021**
**Ends August 2nd 2021**
**Ends August 2nd 2021**