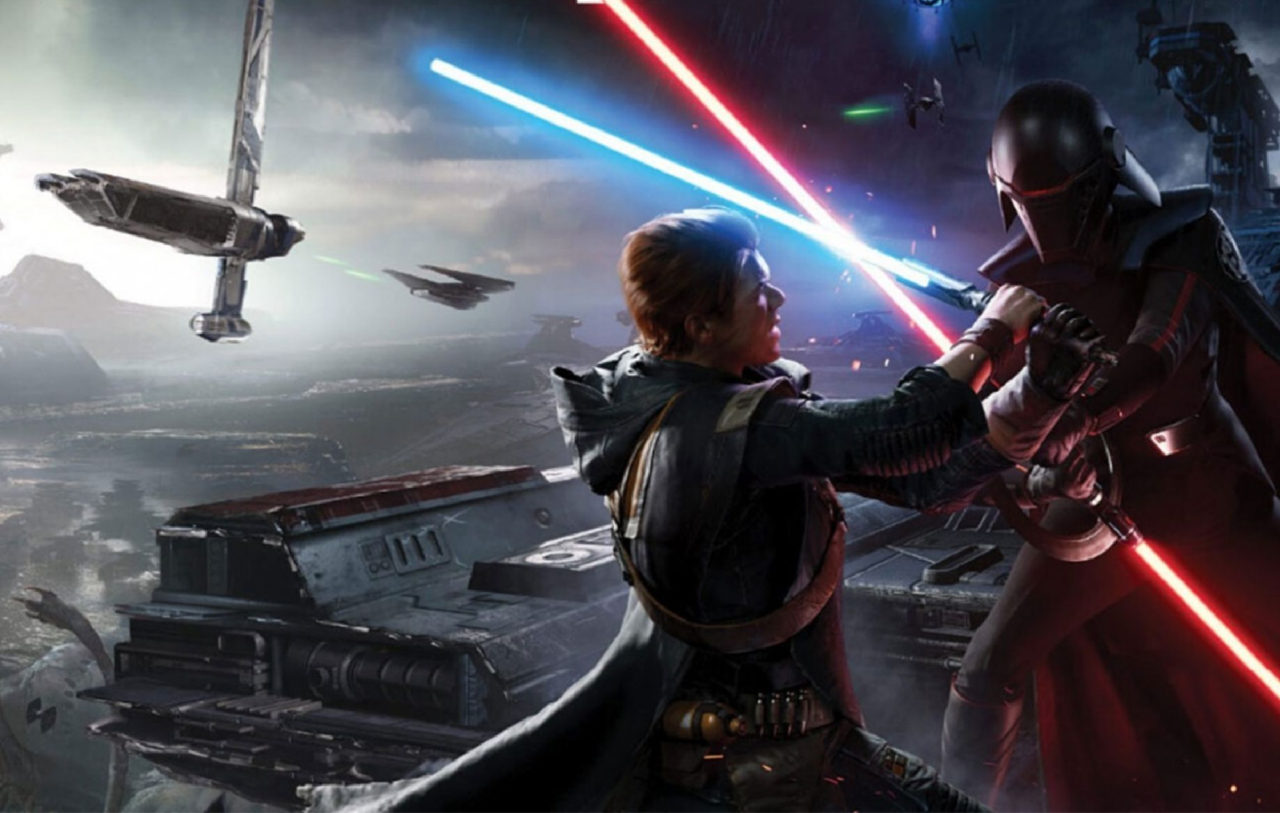 The job descriptions detail some familiar game mechanics…
Respawn Entertainment, the studio behind Apex Legends and Star Wars Jedi: Fallen Order, is hiring for a "brand new single-player adventure."
According to a tweet from the Creative Director of Respawn, Mohammad Alavi, the studio is "developing a brand new singleplayer adventure" and is looking for a lead technical game designer, senior technical game designer, senior combat designer, and senior-level designer to join the project.
The job listings seem to indicate the title is at its early stages of development. For example, the senior level designer role listing states that successful candidates will "have a direct hand in shaping a new game from the ground up".
The senior combat designer listing's requirement states "well-versed in the areas of enemy design, AI creation and iteration, combat/weapons, skills/progression and the execution of thrilling combat encounters." This listing also confirms the game's status noting that "the project is in its early stages."
EA informed us that we would not receive any
Star Wars reveals this year
after people were curious about whether a Fallen order sequel would be revealed at EA Play Live. They affirmed the showcase would focus on titles "coming out soon". In regards to StarWars specifically, they stated, "we won't be showing any new Star Wars games at EA Play Live on July 22nd… but all of us look forward to celebrating with you next year when we share our vision for the Galaxy far, far away!"
Could it be possible that the job listings are related to a Fallen Order sequel? A Fallen Order sequel would probably be further along in production than the project these job listings refer to. Alongside this, the descriptions refer to a "brand new" game which suggests it is likely the first title of a new franchise. Regardless, the details do, in fact, depict something similar mechanically to what we saw with Fallen Order.
Respawn Entertainment is also known for developing Titanfall 1 and 2. Late last year, it was rumoured that the team was working on Titanfall 3. Again, this is not a "brand new" IP, so this is likely not the game detailed. That isn't to say that fans of the series should give up all hope, just that the roles currently advertised probably aren't to work on any new Titanfall game.
Earlier this year, head of Respawn Entertainment Vince Zampella also shared other job listings, which gave applicants the opportunity "to join a compact incubation team currently developing a brand new IP." It's possible that the same team that was hired back in April is now being expanded with the current job listings or that Respawn is working on multiple new upcoming titles.
To keep updated with the shop activities and weekly competitions, follow Go2Games on social media: