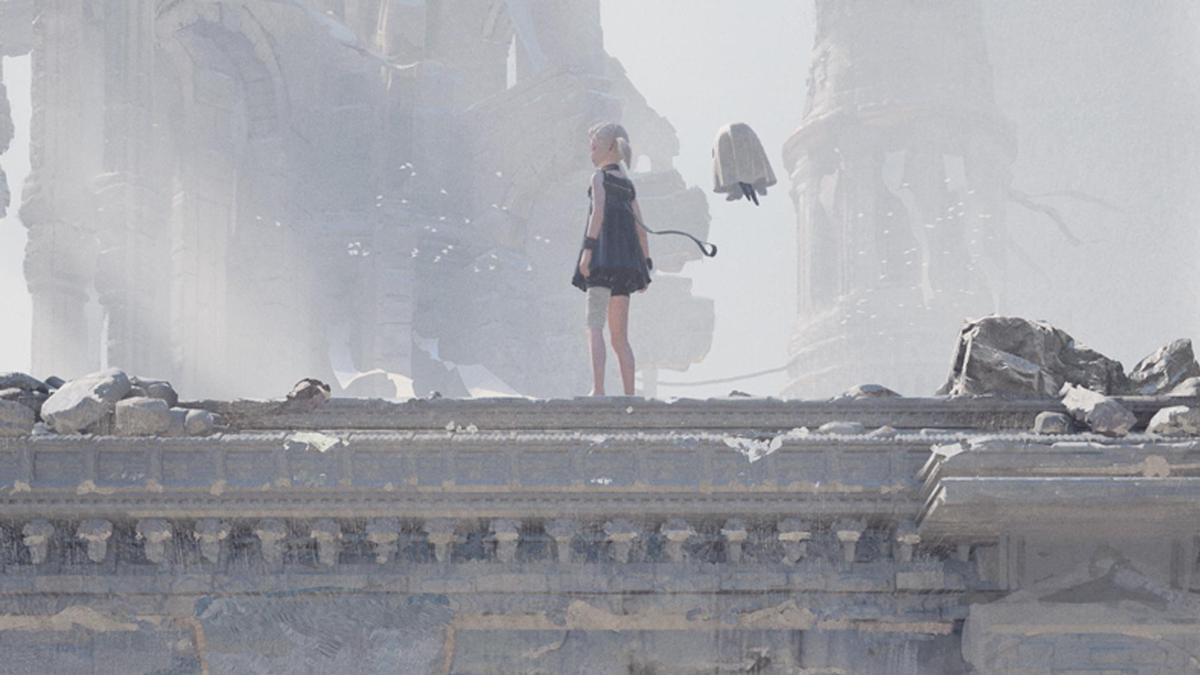 Square Enix Streamed 1 Hour of Live Q&A With Gameplay of Nier: Reincarnation
Square Enix will be releasing Nier: Reincarnation in less than a week's time on the 28th of July. The beta testing period has ended and so far there are no signs of the game's release date needing to be pushed back. Square Enix is heading off for a good start with a crossover event featuring Nier: Automata which will be available on launch in Nier: Reincarnation, which allows players to obtain Nier: Automata character skins and an exclusive story extension, which I'll talk about later. In the meantime, while fans wait painfully through the next few days anticipating its release, Square Enix streamed a full 1 hour of Live Gameplay and a Q&A on Twitch to answer the burning questions from the fanbase.
Nier: Reincarnation Gameplay
Besides the insanely captivating visuals and ethereal soundtrack, the gameplay is also wonderful in many ways. So far we know that Nier: Reincarnation is set in a world called 'The Cage',  the main character, known as 'The Girl of Light' is guided by a ghost-like being called Mama. The two venture together through The Cage to unlock memories all while avoiding a God-like creature they call The Dark Monster. How does this tie into Nier: Automata? Square Enix has mentioned that they will be revealing more over time in little pieces to show us how both games connect, but they haven't explicitly explained how.
Battle System & Equipping your Character
Many fans were concerned about whether or not the battle system will be automatic throughout the entire game, well you can put your mind at ease because there is a choice between the two. If the player chooses autoplay, the battle system will automatically choose which abilities they use in combat whereas if the player chooses to go into battle manually, they'll have the choice of when to use a certain ability and whether or not they are used all at the same time to get a good combo attack and get more damage.
When equipping your character with weapons, that can also be set to auto, where the CPU will select what they think is the best weapon combination for you. However, Square Enix mentioned that it's worth looking closely at how the computer sets up your weapons as some missions will need a specific weapon equipped in order to complete it, so it's worth upgrading weapons whenever you can as you go along just in case it's needed for a specific mission.
There is also a Gem roulette available which gives the player the 'free' in-game currency, which will be used to buy certain in-game items, the system allows the player to spin 3 times a day with the chance to win 3000 gems and 10 gems being the least amount you can obtain.
Nier: Reincarnation X Nier: Automata Crossover
The Nier: Reincarnation and Nier: Automata crossover will start on the day of launch. The event will last from the 28th July – 7th September. It will feature 3 characters 2B, 9S, and A2, with a log-in bonus for the Emil head weapon. Once you equip the Emil head weapon to the Automata characters in battle, you can receive Automata medals for doing so, which will be the event currency to buy special rewards exclusive to the cross-over event. There will also be an original story for Nier: Automata characters, that will only be found in Nier: Reincarnation, this original story features event rewards such as the 9S, A2, and 2B characters. That indeed means that these characters can be obtained for FREE.
Love the Nier Series? Keep up with all the latest gaming news, competitions, future discounts (see down below), and amazing content.
Twitter: @Go2Games
Instagram: @go2gamesshop
Youtube: Go2games.com
Facebook: Go2games.com
You can subscribe to the Go2Games newsletters via the website.
(Game Discounts & Deals)
**Ends August 2nd, 2021**
**Ends August 2nd, 2021**
**Ends August 2nd 2021**
**Ends August 2nd 2021**
**Ends August 2nd 2021**
**Ends August 2nd 2021**
**Ends August 2nd 2021**