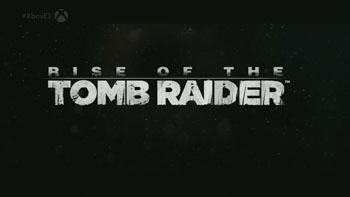 Rise of the Tomb Raider
Immense new screenshots are released for the much anticipated upcoming game!
All Games Beta have just released a bunch of spine-tingling, high-res screenshots for the Xbox One and Xbox 360 exclusive, Rise of the Tomb Raider. These shots showcase some of the new locations and malevolent wildlife that Lara Craft will be experiencing on her next and all-new adventure!
Rise of the Tomb Raider will take Ms Croft to the snowcapped lands of Siberia as she searches for proof of her experiences in the previous game, Tomb Raider. This time round, a new day and night system, as well as dynamic weather, will affect the type of animals available for Lara to hunt for. This new location also provokes new dangers, such as fragile ice walls and avalanches. It gets more exciting by the second!
The game may be available to other platforms at a later date but, for the time being, it will be released exclusively on Xbox One & Xbox 360 this holiday season, with the latter version being developed by Nixxes Software.
Here are a few shots of the game that All Games Beta have released. Enjoy!