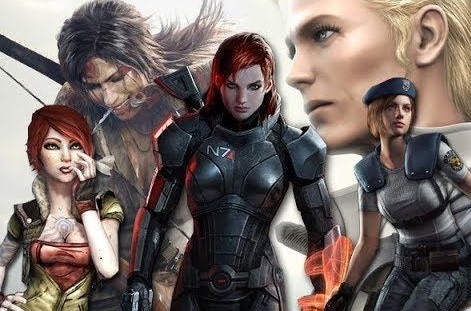 International Women's day celebrated on March 8th is celebrated in all industries, which we find very important in gaming. Go2Games place a lot of importance on women in gaming, which is represented through the women who work in our company.
The amount of women who are gamers have dramatically increased in the last decade from 40% in 2010 to 52% in 2020. The industry has also seen a rise of women working within gaming as of 2019 24% of game developers were women. This statistic is due to continue rising as more women become involved in the gaming industry.
The MVC/Develop Women in Game Awards took place on November 25th 2020. The live stream celebrated the influential women in gaming, giving awards to those in different categories.  The ten worthy winners from the UK were as follows:
Rising star of the year – Development, Hannah Rose at Bithell Games.
Journalist of the year, Elle Osili-Wood at BBC Bafta.
Rising star of the year -Business, Eva Poppe at Unity Technologies.
Creative impact of the year, Karoline Forsberg at nDreams.
Career mentor of the year, Tara Mustapha at Code Coven.
Games campaigner of the year, Cinzia Musio at Splash Damage.
Technical impact of the year, Cheryl Razzell at Polystream.
Comms impact of the year, Haley Uyrus at Mediatonic.
Businesswoman of the year, Tina Lauro Pollock at Brain and Nerd Ltd.
Outstanding contribution, Gina Jackson at Sold out.
The depiction of women has also increased in video and computer games themselves. With more women being featured in game titles, the popularity of female characters are also increasing. Many games place high importance on the female characters, with the gaming community favouring characters such as Lara Croft and Chun-Li. CNet published a ranking of 'The cool, the iconic, the ass-kicking' top 30 female characters.
BBC news posted a YouTube video portraying the female perspective in gaming. The video titled 'Inside world of female gaming' features the representation of women in gaming, focusing on the issues around sexism and how female gamers feel they are not taken seriously.
Many gaming companies are celebrating International Women's day, The women of Xbox for example have released a video celebrating women as well as encouraging diversity in gaming.