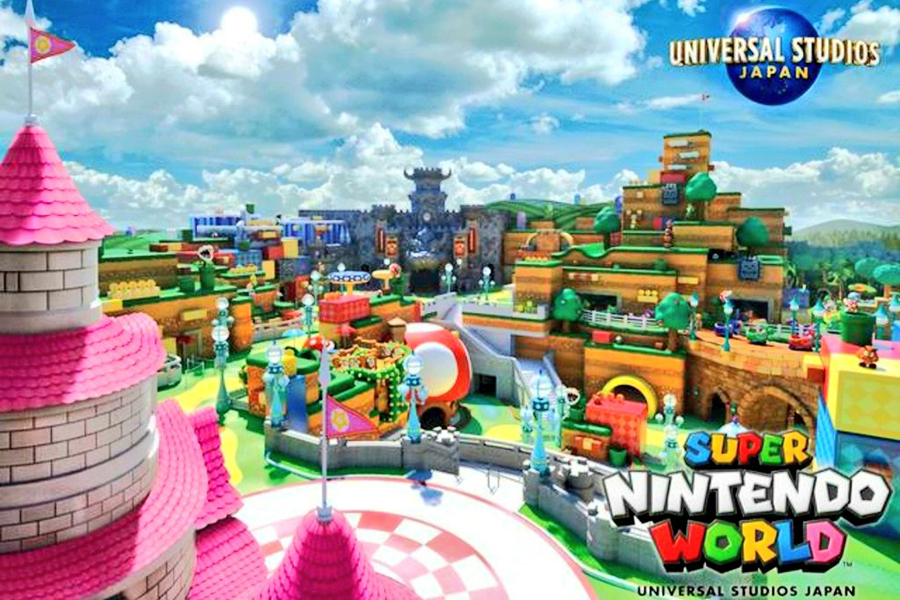 Universal Studios Japan has announced that Super Mario World will have its grand opening on March 18th. The original opening date was planned for early February but was delayed due to the ongoing COVID-19 pandemic. The grand opening in less than 10 days is very exciting for fans who plan to visit.
It has been revealed that there has been limited preview opportunities for some lucky fans. Many photos and videos of the new theme park have been circulating online, showing people enjoying the attractions the park has to offer.
Super Nintendo World have stated 'After careful consideration of all aspects of the current situation, Universal Studios Japan is postponing the grand opening of its new 'SUPER NINTENDO WORLD' until after the state of emergency for Osaka prefecture, issued yesterday, is lifted, the company announced back in January. Also during the state of emergency, we will set additional capacity limitations in accordance with the government and the local authorities' guidelines.'
While Japan's theme park is the first of its kind, Super Nintendo World is expected to expand across many of the Universal Studios parks, including in the United States. You can check out the new Super Nintendo World here.