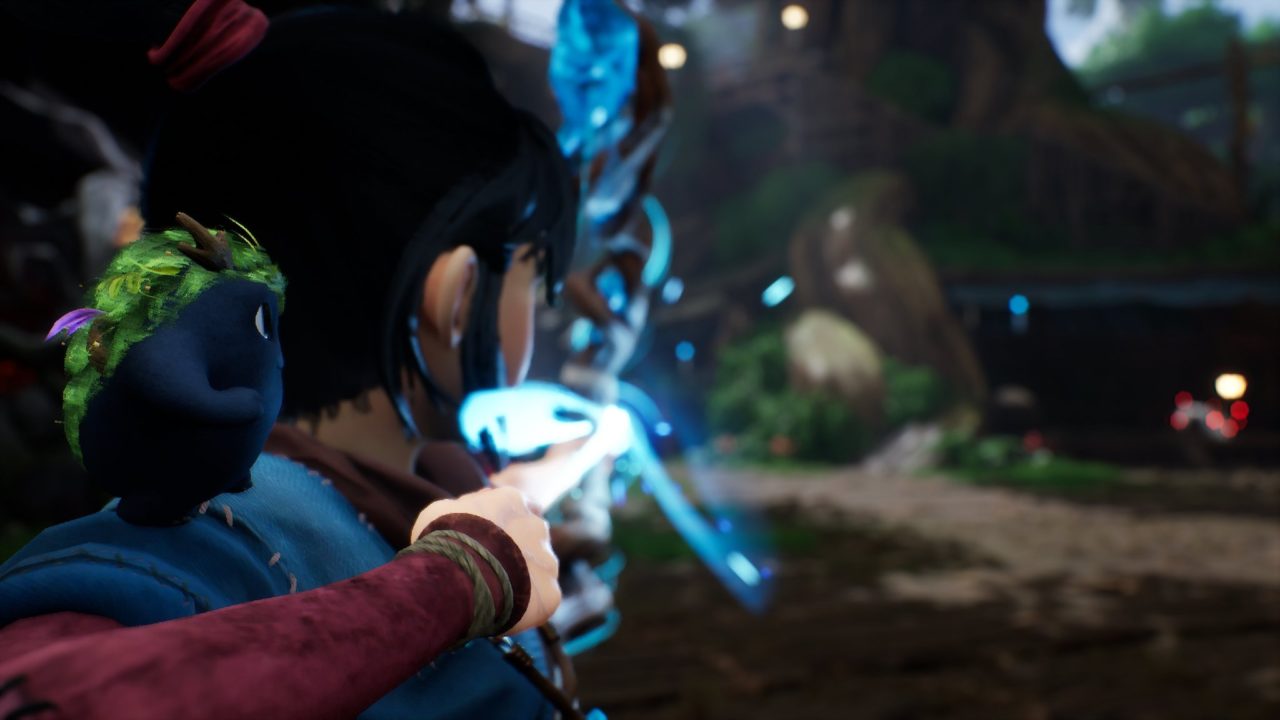 Is Kena: Bridge of Spirits Worth it?
Kena: Bridge of Spirits is an action-adventure game developed by Ember Labs and was first announced at PlayStation's Future of Gaming event in June of 2020. Kena: Bridge of Spirits definitely fits the category of 'next-gen' gaming and is one hundred per cent worth the money. As mentioned before, it's like Studio Ghibli and Avatar The Last Airbender has a kid. There are many other comparisons we can make, you could compare it to Breath of The Wild, but I refuse to believe any game that has greenery and the slightly open-world map is considered to be like Breath of The Wild. Though we can't deny that this game has its own feel to it, to the point I wish it was my first time playing again. If you'd like to know what Kena: Bridge of Sprits is all about click here.
Kena: Bridge of Spirits – Graphics & Visuals
The visuals, animation style and graphics are exactly what brings this game to life, they make you feel as if you're travelling through a mythical forest. Despite it being animation, the small details with tree movement, lighting, the way your character affects the environment all plays into how realistic it feels. Rather than feel like you're playing through an action-adventure game, you feel like you're INSIDE one. The gameplay feels like a cutscene, almost like you're inside a film of some kind, it has a similar feel to God of War. Despite the two being very different games, they both feel like you're part of a film. It's truly that immersive.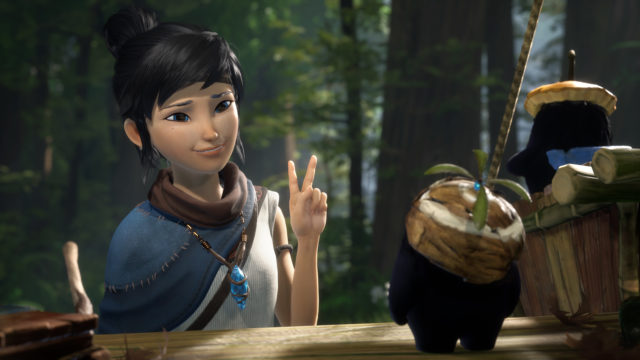 Kena: Bridge of Spirits Gameplay
Okay, graphics and visuals are good, but what about the gameplay? The gameplay delivers rather well, despite the game being a semi-open world, the story is linear and there isn't much progress that can be made unless the player follows the path that the game set out. Even with a linear path, the gameplay proves to be amazing with small puzzles to complete, vast exploration and some challenges that come up ahead.
The combat is pretty fast-paced, the enemies don't seem to be moving quickly while watching the screen, that is…until they attack. The attacks and reflexes are pretty fast, enough to catch the player off guard. Some attacks don't work and the same goes for defending, it's difficult to know at times which enemies have the ability to bypass your shield or remain unaffected by a particular attack. This can be said for Hard mode. This makes the game more enjoyable, having some unexpected techniques during combat, which is realistic.
One improvement can be made to Kena: Bridge of Spirits…adding side-quests. Some players enjoy side-quests and others don't, but it would have been a nice addition to make the game longer than it is. It's easily doable to complete the game in less than 7 hours, which would essentially mean this game would only last most players a week or so or less than a week if they play two hours a day.  I find that side-quests often help me understand the world a little more than what's given to us on a plate and let me interact with inhabitants of the world more than I would.
Kena: Bridge of Spirits – Soundtracks
The soundtracks are everything, beautifully composed and really helps to build suspense and absorb the atmosphere. Whether it's during a cutscene or gameplay, the music ties in with the ambience well. The soundtracks are those types that make you want different versions of the same thing, a Youtube compilation of them all…in lo-fi, remix, epic remix, slow and reverb…one extended version that goes on for 100 HOURS. It's that good, in fact, the soundtracks are already published on Youtube for players to listen to and is also available to purchase.
Overall
Kena: Bridge of Sprits is an amazing game, definitely worth the £33 pounds I spent on it and has quite a good amount of content for the cheap price. 9/10. It feels nostalgic without being a game from the past, Kena Bridge of Spirits has that next-gen gaming look to it, while partially feeling like an open-world PlayStation 2 game, beautiful soundtracks and outstanding visuals, puzzles and a challenge, which is all I ever need in a game.
Love the PS5? keep up with all the latest gaming news…..
Twitter: @Go2Games
Instagram: @go2gamesshop
Youtube: Go2games.com
Facebook: Go2games.com
You can subscribe to the Go2Games newsletters via the website.