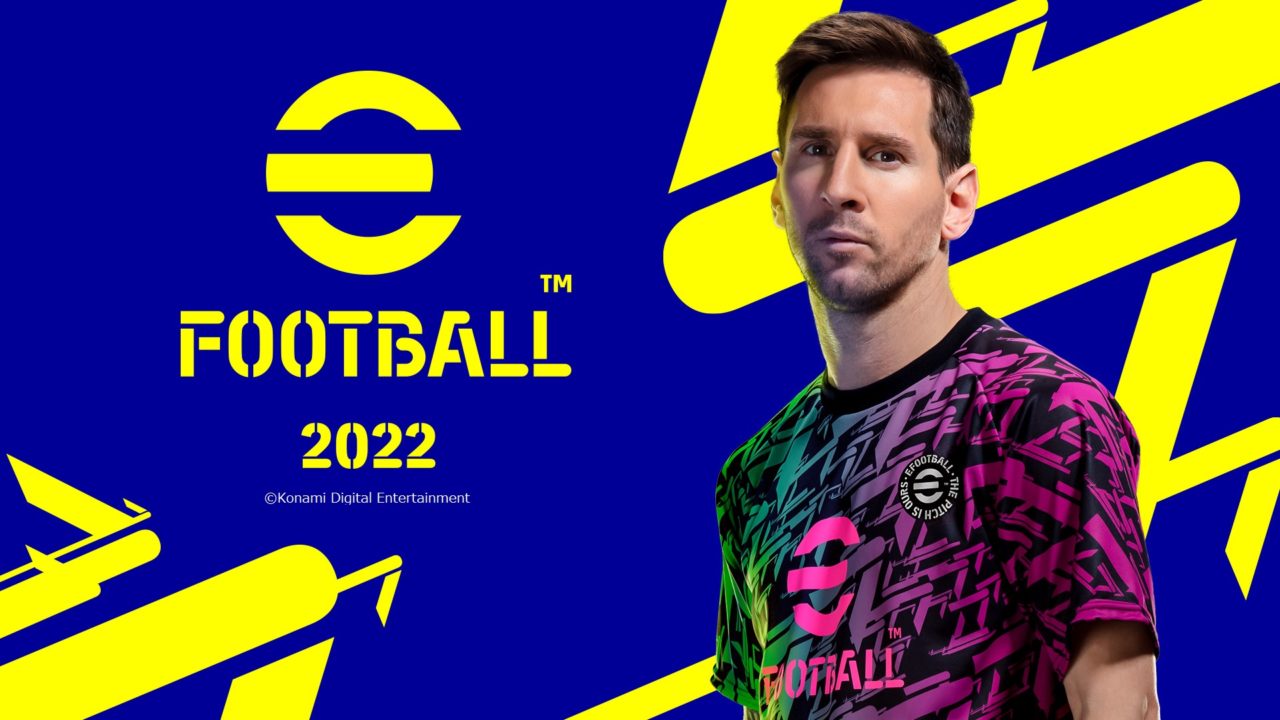 The successor to PES will release later this month with nine teams to choose from
Konami announced that its yearly football similator franchise, formerly known as the Pro Evolution Soccer (PES), has now been renamed eFootball. This this year's football entry is set for a free release on September 30; it will be available to play on the Xbox One, PlayStation 4, Xbox Series X/S, PlayStation 5, and PC. Later this autumn, iOS and Android versions are set to arrive later alongside a free and major content update for the game itself.
Announcing #eFootball 2022 – the official title for our platform's first season!

Launching September 30th on consoles and PC 💻🎮 fans can finally experience how we have #SetFootballFree

Find out more right here: https://t.co/XGJAKZFGaV pic.twitter.com/HqQRjjHQuv

— eFootball (@play_eFootball) September 2, 2021
eFootball is set to launch with very limited content in the base game at launch. In offline play, you can choose up to nine clubs to play against an AI or a friend, as well as six stadiums to play matches in. With online play, you can expect to find matches through cross-generation matchmaking (PS5 vs PS4; Xbox Series X/S vs Xbox One).
The teams available to play as at launch are as follows:
Arsenal
Barcelona
Bayern Munich
Corinthians Paulista
Flamengo
Juventus
Manchester United
River Plate
São Paulo
The available stadiums to play in at launch are as follows:
Camp Nou
Old Trafford
Allianz Stadium
Emirates Stadium
Allianz Arena
eFootball Stadium.
The amount of content is set to increase through the game's first update due in the autumn. This includes the implementation of their monetisation model to ensure fair rebalancing, and a variety of new modes which are set to enrichen the eFootball experience:
Creative Teams (players create their own squad similar to the myClub feature in previous PES games).
eFootball Creative League (rise up and get promoted up the league rankings by playing your Creative Team against others)
Tour Event (earn rewards through playing against AI opponents)
Challenge Event (successfully complete objectives for rewards through playing against others online)
Online Quick Match (play a casual online match with over 600 licensed teams)
Online Match Lobby
Cross-platform matchmaking (PC and consoles)
"As a digital-only title, Konami will regularly add new content and game modes after launch this Autumn," a statement from Konami read in July.
"In the future, certain game modes will be sold as optional DLC, giving players the freedom to build an experience that follows their interests."
Despite the lack of content at launch that Konami have admitted to themselves, the upcoming updates will hopefully secure longterm PES fans to the franchise's rebrand, and welcome newcomers to the eFootball scene.
Twitter: @Go2Games
Instagram: @go2gamesshop
Youtube: Go2games.com
Facebook: Go2games.com
You can subscribe to the Go2Games newsletters via the website.