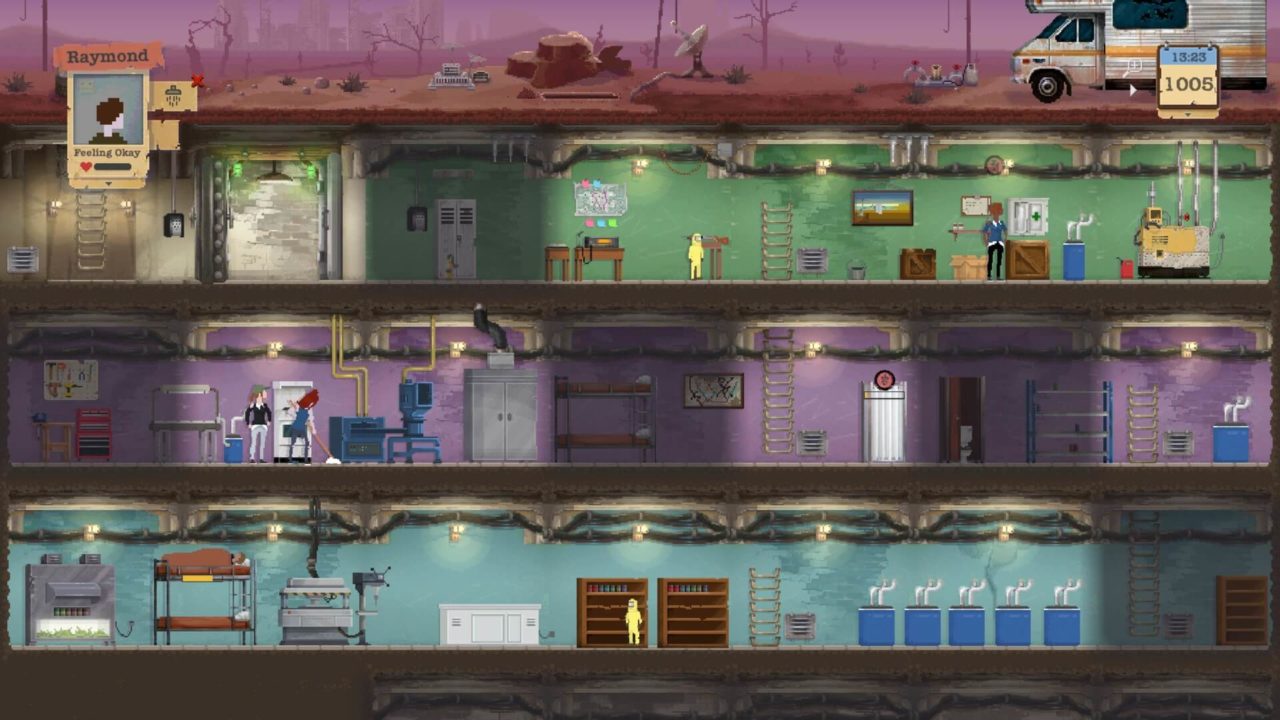 The Epic Games Store Announced Sheltered to be their Next Free Game Title
Sheltered, developed by Unicube
"is a deep and emotional survival management game. You take on the role of protecting four family members who, after a global apocalypse, have found their way to a deserted shelter." described on Epic Game Store's Website. It's a single-player game and can also reach the RPG category.
The game is set during a post-apocalyptic period, You are following the story of your main character who must do what they can to provide for their family in these hard times, your wife, husband, friends or your kids. Witness the 'story' as your character struggles through starvation, dehydration, sickness and the environment that's falling apart. "Sheltered is a post-apocalyptic disaster management game that gives a whole new meaning to the term 'nuclear family'" Your aim is to gather supplies for your family and find a family shelter underground to provide them with a home for the future you don't dare unfold.
As described on the Epic Games website, here's a summary.
"Family comes first: Keep your family alive and protect them from the ravages of the harsh post-apocalyptic world."

"Make the shelter a home: Maintain your shelter – keep it secure, habitable and make sure that the family have enough resources to survive. Protect your shelter from hazards and infiltration!"

"Customisation: Your family is unique to you; you decide their gender, names and their appearance."

"RPG mechanics: As your family develop, their stats will adapt with an evolving experience and trauma system. Attributes, strengths and weaknesses will change based on your choices."