Lenovo has made a new handheld portable gaming console called The Lenovo Legion Play.
The Lenovo Legion Play looks like a mix between the Nintendo Switch and Valve's Steam Deck.
The Lenovo Legion Play will be designed to play Triple A titles as well as regular games you can play on the go such as mobile games, games from the cloud and even allow players to stream games from their game library.
Lenovo Legion Play is going to be the first Android cloud gaming handheld made. It features a HDR 10, Built in controllers, dual speakers alongside dual vibration and a battery of 700mAH power whilst supplying players with the best experience in gaming.
Comparing the Nintendo Switch OLED to the Lenovo Legion Play shows that both consoles share some similarities such as both consoles having a screen size of 7 inches, both having shoulder buttons and joysticks. However, both consoles have very different features. Lenovo Legion Play has a d-pad on the left side, it also has numerous shoulder buttons across the top part of the console and includes some face buttons that are on the right side.
The Lenovo Legion Play may look like a more denser and slimmer version of Valve's Steam Deck at first glance, although it will be more Android based instead of running a custom version of Linux. The Lenovo Legion Play will most likely be able to take advantage of games download from the Google Play Store, Google's Stadia, games that are played through emulators that are suitable for Android devices, NVidia GeForce Now and Xbox Cloud Gaming.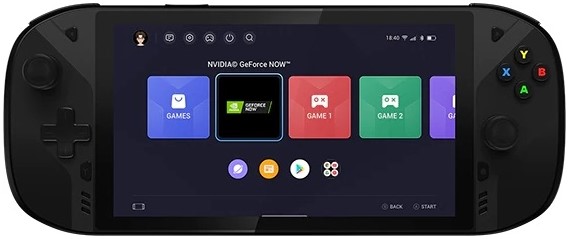 It is not yet known if the Lenovo Legion Play will be supporting cellular connectivity or if it will just have to rely on being restricted to only Wifi. For the Lenovo Legion Play to stand a good chance in the market it will need to have an affordable price or be slightly cheaper as it will be in competition with all the most recent gaming handhelds that are already on the market for consumers to buy.
But it's not all doom and gloom since through the massive success of the Nintendo Switch opens up opportunities for other companies to get the ball rolling on what handheld console they can come up with since the Nintendo Switch proves that handhelds are still popular on the market today with the endless amount of units it has sold.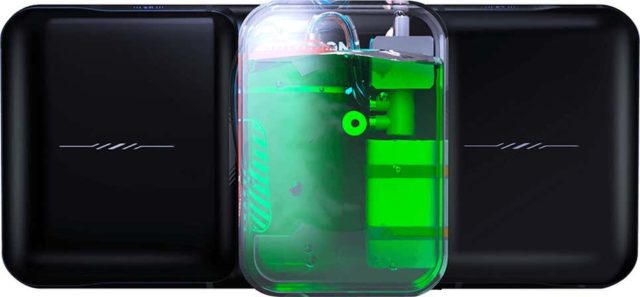 However, Lenovo Legion Play isn't Lenovo's only surprise of new upcoming gaming additions as they are also making a gaming phone called the Lenovo Legion Phone Duel H2O Edition. Well H2O is the chemical formula for water,  so this new phone will have something to do with water in fact it will have a water cooling component to make certain that the excess heat will not impact the user's gaming experience with the console and the console's ability of performance.
The Lenovo Legion Play's official release date is still to be confirmed.
Find Go2Games at:
Instagram: Go2GamesShop
Twitter: Go2Games
Youtube: Go2Games.com
Facebook:Go2Games.com
Check out our Go2Games website and sign up to our newsletter to keep updated on our products, offers and news