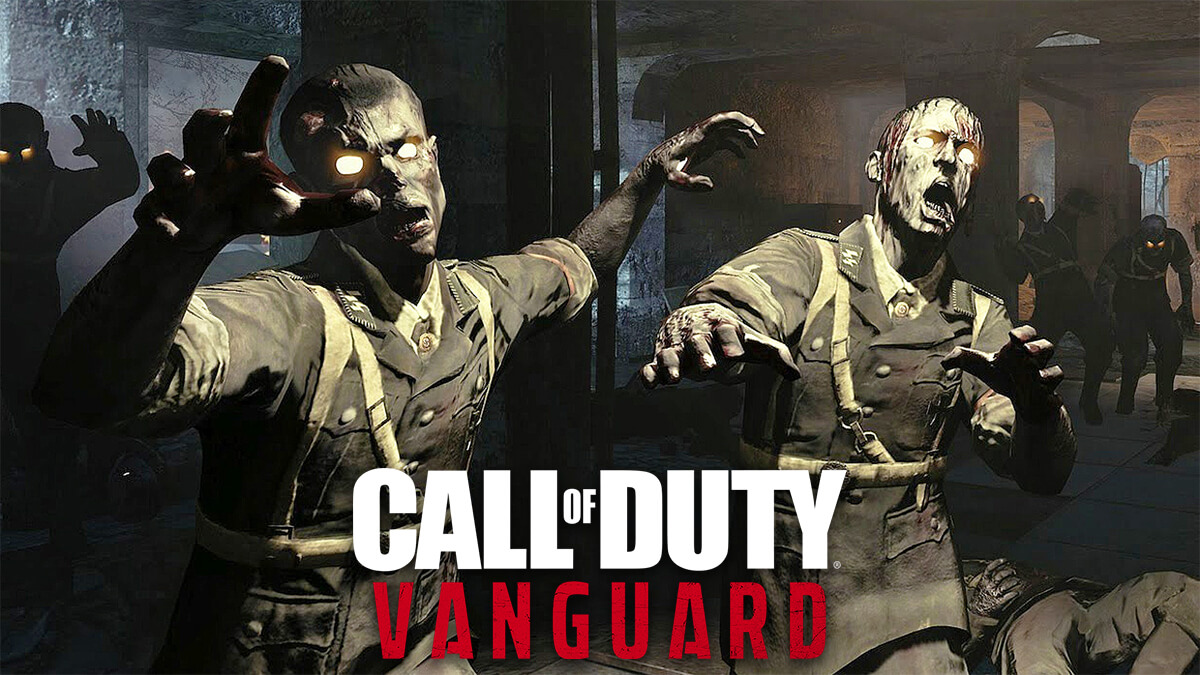 Activision release Call of Duty: Vanguard Zombies trailer leaving the COD community interested in trying out.
Call of Duty: Vanguard Zombies mode trailer dropped October 14th via YouTube showcasing interesting new additions from Treyarch. Fans seem to have noticed the return of original World at War Zombies map, Shi No Numa. Specifically pointing it out, Call of Duty Youtuber and Informant ModernWarzone posted a video on twitter showing proof of his sighting of the map. In the video, he shows frame by frame clips of the trailer. Pointing out the things that confirms it to be Shi No Numa.
Shi No Numa, the 3rd zombies map EVER originally from Call of Duty World at War, can be seen in the Zombies reveal trailer for #Vanguard. Here it is frame by frame. pic.twitter.com/7L706two1R

— ModernWarzone (@ModernWarzone) October 14, 2021
With this later being confirmed by Activision fans are left excited. Shi No Numa being one of the monumental maps to drop with it being the third ever Zombies map changing the scene of Zombies as a whole.
Activision announced that Call of Duty: Vanguard is the "franchise-first crossover" stating that it is the "precursor to Black Ops Cold War Zombies." Adding "This cooperative experience continues and intertwines with the Dark Aether story to create deeply engaging lore, all while innovating on the core gameplay that the mode is famous for."
"From Stalingrad to Shi No Numa, you'll fight Von List's undead army on all fronts" with the trailer revealing many new abilities that have never been seen before on a Call of Duty: Zombies.
Zombies being developed by the original Treyarch opposed to Sledgehammer Games leaves the COD community very excited for what they have in store. Treyarch being original developers of the Call of Duty series, being in partnership since 2005 with the release of Call of Duty 2: Big Red One. Treyarch are heavily credited for the development of Zombies mode in the Black Ops series, especially Black Ops, Black Ops 2 and Black Ops 3 with the Zombies being a standout game mode on those games.
Call of Duty: Vanguard is set to be released November 5th with many fans excited all over the world. Many being interested in the Campaign mode which has been developed by Sledgehammer Games, which features an interesting storyline during World War II. Many Call of Duty players being interested in the Multiplayer game mode which has added new game modes and has always been the go-to for the COD community. But with the new Zombies trailer being unveiled, it has grasped many fans interest. We look forward to seeing how far the Zombies game mode will excel; with the addition of the classic map, Shi No Numa, many of the community believes Zombies could top all game modes in next month's release.
Call of Duty: Vanguard to be released November 5th for PS5, PS4, Xbox Series X, Xbox One and PC.
Sign up for our newsletter from the website.
Instagram: Go2GamesShop
Twitter: Go2Games
Youtube: Go2Games.com
Facebook: Go2Games.com
Store: Go2Games.com
Before you go: grab these voucher codes for use at Go2Games!
These offers end on October 18th
Use HARVEST5 for 5% off Monster Harvest!
Use WRC10 for 10% off WRC10 on all platforms!