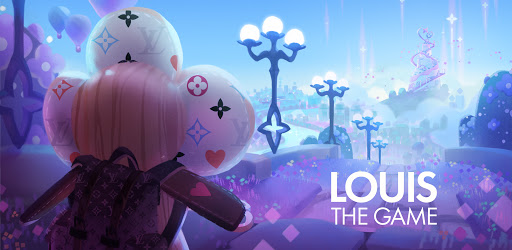 A surprising brand has created its own video game to boost its relationship with the younger audience.
Louis Vitton, the French fashion house and a household name, has been trying to expand itself to the new generations and build a relationship with younger shoppers. In order to do that, Louis Vitton has looked at what young people consume the most and use that to its advantage.
And the answer to that is to make a video game.
Louis The Game
Louis The Game is a video game available on iOS and Android and has players play as Vivienne, a mascot the company created from its recognisable monogram. As Vivienne, you will travel through a whimsical landscape on the way to a birthday celebration while also collecting items such as candles that unlock postcards.
The game was created to celebrate Louis Vuitton's 200th birthday and reveals anecdotes and information on young Louis' initial journey to Paris, the Vuitton family history, trivia about the company's innovations, and highlights from its fashion shows and collaborations as you play.
The game is clearly designed to communicate Louis' heritage, ensuring the players can gain a deeper connection to the brand itself.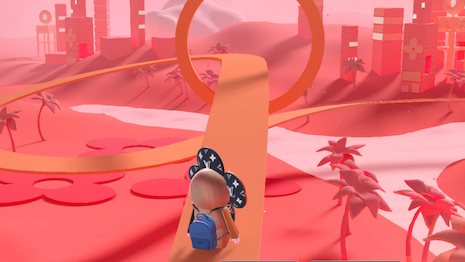 Players can also collect 30 NFTs in the game. For those that aren't aware, these are non-fungible tokens that are blockchain-backed digital assets. It isn't stated if these are the environmentally friendly NFTs, but 10 of them will be designed by Beeple, the artist whose digital collage NFT sold for $69.3 million at an auction last year.
This isn't the first time Louis Vuitton has ventured into the world of gaming as the company has previously designed skins for the online sensation League of Legends. Other fashion brands such as Valentino and Marc Jacobs, have also released looks for Animal Crossing, and Gucci created an immersive experience for Roblox this year.
What do you think about fashion houses joining the world of gaming? Is it a good marketing move or something you would rather not see? Let us know down below!
Go2Games are up for awards! If you enjoy our content, please find some time to vote for us here and here!
Sign up for our newsletter from the website.
Instagram: Go2GamesShop
Twitter: Go2Games
Youtube: Go2Games.com
Facebook: Go2Games.com