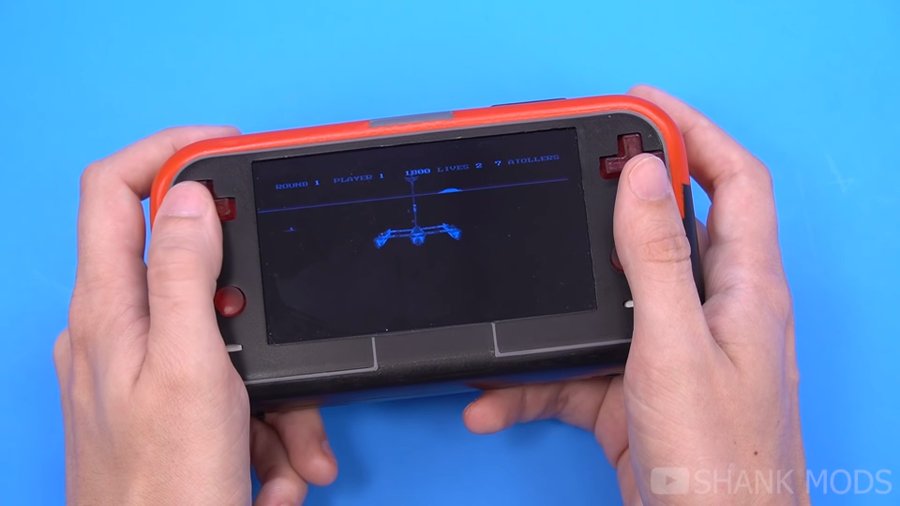 Modder creates the 'Real Boy', a handheld Virtual Boy which adapted the original headset-based system into a more conventional handheld design.
The real boy was created by Shank, a hardware modder who specialises in 'portabilising' who has previously created handheld Wii and GameCube systems. Shank claims that the Real Boy uses actual Virtual Boy Hardware instead of emulation. He shared his excitement of his creation via Twitter.
Left to right:
-Controller Port
-Link Cable Port
-HDMI Video Output
-USB C charging Jack
-3.5mm Headphone Jack pic.twitter.com/6gktUykvix

— Shank (@ShankMods) June 10, 2021
Rather than having two-screen displays, which is known for giving players headaches, the Real Boy has a single IPS display.  It also has extra features such as light-up LED buttons, a USB-C charger, a headphone port and more.
According to Shank himself, the mod took over a year to make and was 'one of the most difficult and ambitious projects' he's worked on.
He claimed 'Being the first of its kind, I had countless unexpected issues and setbacks that pushed me to the edge of just giving up on this project.'
Shank says he never actually owned a Virtual Boy before he started this project, but took it on to challenge himself.
He stated 'After finishing the GameCube Joy-Cons I knew it was time for me to experiment with a project that would put me outside of my comfort zone And nothing says 'uncomfortable' quite like the Virtual Boy.'