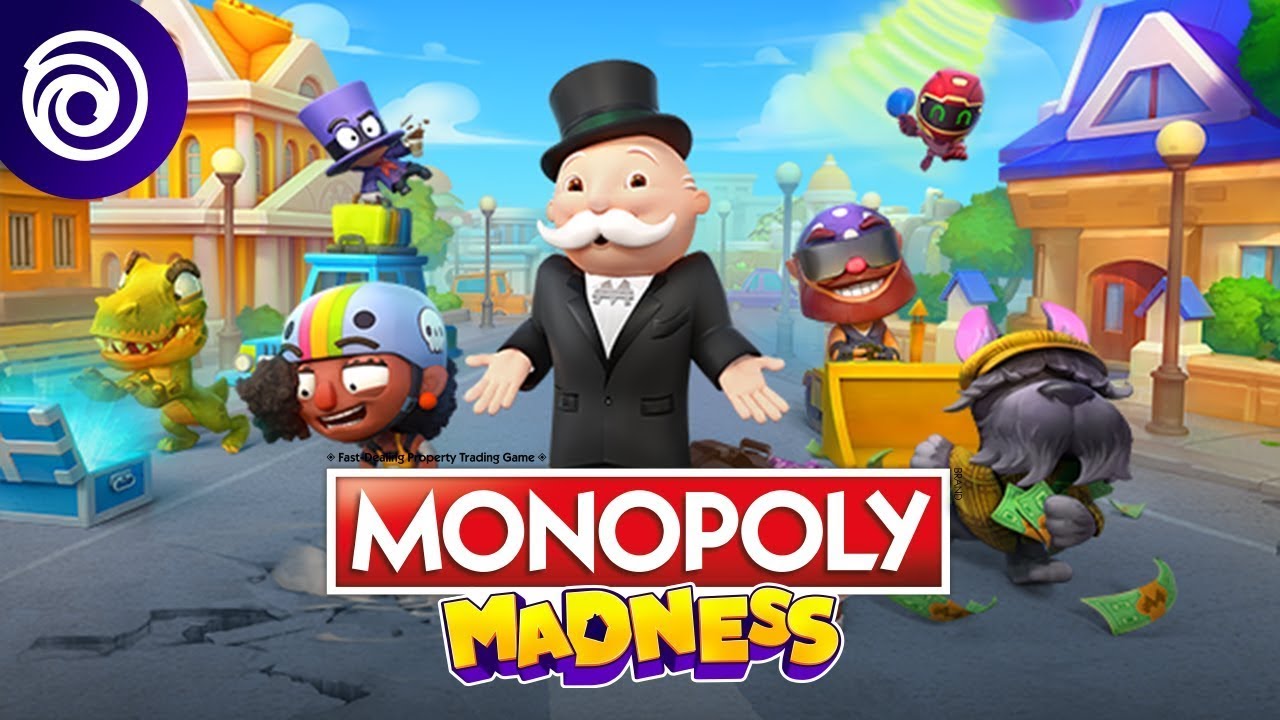 Get ready for an awesome new spin on the classic property trading game!
We're getting closer and closer to the Christmas holidays meaning it's time to think about what games you want to argue- I mean play your family with. A classic board game can never go amiss in my household but it looks like Ubisoft has got something lined up just in time for Christmas that will add a new twist to an old family classic.
Ubisoft has teamed up with Hasbro to bring a new Monopoly video game titled Monopoly Madness, which, going from the announcement trailer, is a perfect way to sum up what this new game has to offer.
Monopoly Madness
Monopoly Madness takes what everybody loves about Monopoly- the arguing- and gives players a chance to go WILD with all the things they can do to their opponents.
The premise of Monopoly Madness is essentially what happens when Mr Monopoly takes a nice, well-earned vacation from Monopoly City. Madness, as the title suggests. Players compete to buy and upgrade properties like always, yet they will face up to 5 players in shorter rounds that are frantic, real-time races on the streets, without any boundaries on the board. You will need to collect money and other resources around the map in order to buy and upgrade their properties, and the more properties have, the closer you are to the finishing line in the race up the property ladder.
Be careful though, as your opponents can also grab power-ups including bulldozers, jackhammers and more in Monopoly Madness to get in the way of you taking first place. There are also random events that players need to watch out for that make the game even more chaotic to handle.
The game consists of four unique environments with their own different ambience and architecture, including the iconic City, Night Life, Beach Town and Cozy Falls. Each environment comes with several levels and layouts, making it a total of 20 different arenas to play. There are also 20 playable characters on offer, based on the classic board game tokens from Monopoly itself.
Monopoly Madness will be available on PS4, Xbox One, Nintendo Switch, and PC from December 9th.
Grab these voucher codes for our website for some discounts! Offer ends November 1st!
Use ARKEVOLVED10 for 10% off ARK: Survival Evolved (Code In A Box) (Switch)
Use ULTRAMOON10 for 10% off Pokemon Ultra Moon Fan Edition (Nintendo 3DS)
Use ULTRASUN10 for 10% off Pokemon Ultra Sun: Fan Edition (Nintendo 3DS)
Sign up for our newsletter from the website.
Instagram: Go2GamesShop
Twitter: Go2Games
Youtube: Go2Games.com
Facebook: Go2Games.com