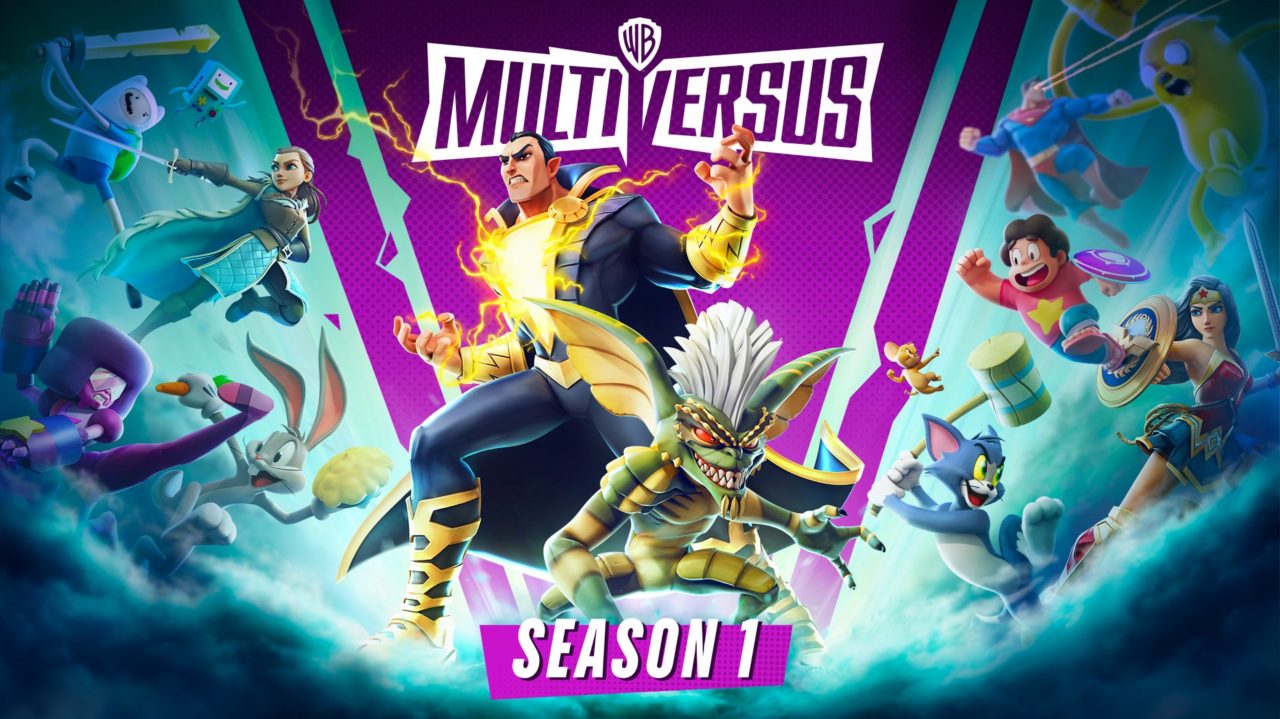 Warner Bros. are the latest to throw their hat into the platform fighter ring with their new game MultiVersus! Developed by the small studio of veteran game developer, Player First Games. MultiVersus is a free to play platform fighter. The game entered it's open beta last month and has now officially began it's first season earlier this week. Season 1 also brought along plenty of new info about upcoming content to the game. Here is everything you need to know about what new rewards and content will be available throughout season 1!
Battle Pass!
Of course a new season means a brand new Battle Pass to accompany it. Like with the preseason Battle Pass before it, the season 1 pass is split into two paths. The first is the Free Path, players can earn rewards from this path for free.
The second path is the Premium Path. Players will need to purchase this path in order to claim its rewards. However it grants a new reward each tier meaning it contains more rewards than the Free Path.
The Premium Path costs 950 Gleamium, which is the premium currency within MultiVersus. Gleamium can be purchased through micro-transactions. Spending £7.99 will get you 1000 Gleamium to which is the cheapest way to get the Gleamium you need for the Premium Path. Alternatively if you purchased any of the Founder's Packs for the game you can exchange a Premium Token for the premium path at no additional cost.
Battle Pass Rewards!
Of course the main appeal of a Battle Pass is all of the in game goodies that you can get from it! Season 1's Battle Pass contains 50 tiers of new stuff for you to unlock. Brand new Player Icons and Banners will add a little spice to your player profile. Ringout Effects will increase the visual flair of your knockouts. Character taunts allow you to show off your kung fu moves as Shaggy or dance as Jake the Dog.
Of course the most appealing rewards are arguably the brand new character skins. You can unlock Taz's Tune Squad outfit from Space Jam and Bugs Bunny's Brunhilde outfit. You can even dress LeBron James as Batman's iconic sidekick.
Season 1's Battle Pass is available until November 15th. Make sure to complete your daily missions and seasonal milestones to increase your battle pass tier. The more you increase the Battle Pas tier, the more rewards you will unlock.
New Playable Characters!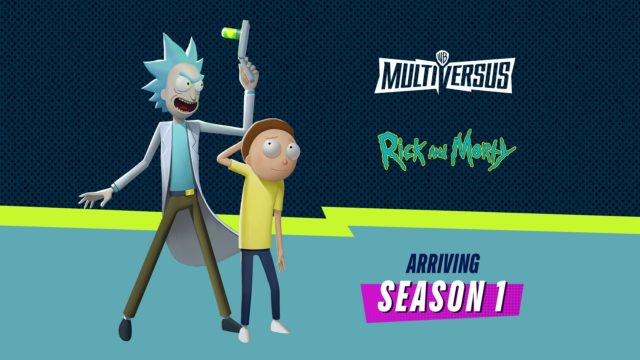 As revealed previously at San Diego Comic Con's MultiVersus panel, both Rick and Morty from the television series of the same name will be added to MultiVersus' roster of playable character during season 1. Morty will be released on August 23rd with Rick becoming playable afterwards at a later date which currently has not been specified.
As of now not much is officially known about how either of these characters will play in game. However the roster page of the website confirms their classes. Morty will be a part of the Bruiser class while Rick is a Mage/Ranged type character.
According to tweets from Tony Huynh, The game's Director, Morty is labeled as an "Expert" character. Like the game's other expert characters it may be a little harder to master Morty's play style than other characters. This means Morty will most likely cost 3000 in game gold or 700 Gleamium to unlock for your roster.
For those wondering Morty is labeled as "Expert." #MultiVersus

— Tony Huynh (@Tony_Huynh) August 9, 2022
Even More New Characters!
But Rick and Morty aren't the only characters coming to the game in Season 1, two more characters were revealed by the new graphic featured on the game's login screen and website to promote season 1. These characters are Stripe from Gremlins and Black Adam from DC Comics.
Not much about these characters is currently known. Stripe and Black Adam have been added to the roster page on the website. However they are currently empty slots with their names and lack the image or character bio that all other characters have. As a result there is currently no way to tell what classes these characters will be.
There is also no exact date for when they will be added to the game outside of simply during season 1. However it would be reasonable to assume that they will be added sometime after Rick due to being revealed after him.
What's better than officially kicking off #MultiVersus Season 1? Announcing Black Adam and Stripe are also coming this season. 😏 You're welcome. pic.twitter.com/vmo3nm8tv5

— MultiVersus (@multiversus) August 15, 2022
New Modes!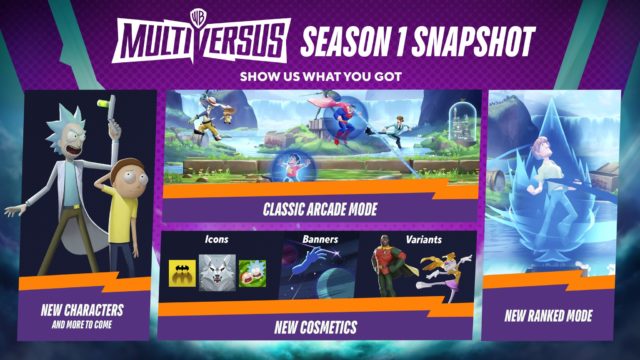 A new Battle Pass and new characters are not the only new content being added during Season 1! There will also be new game modes for players to enjoy. There are two new modes that were revealed to be coming to the game when the Season 1 Snapshot was shown off during the MultiVersus tournament at EVO 2022.
The first these modes is the Classic Arcade Mode where players will have to fight against a series of opponents back to back. It is confirmed is that the mode will be co-op allowing you to take on Classic Arcade Mode with a friend to help them along the way.
The second mode is a new ranked online mode. This mode will allow players to fight against each other online in a more competitive setting. This mode will be accompanied by leader boards and rankings so players can compete to become the best of the best.
Once again many of the exact details of this mode are unconfirmed. However it can be assumed that players on the same team in 2v2 fights to pick the same character, as this was a rule used in the official EVO 2022 MultiVersus tournament.
The exact release dates for either of these modes are currently still unknown. However they are confirmed to be added to the game sometime during Season 1.
Get Playing
That's everything to look forward to in Season 1 of MultiVersus. Season 1 brings plenty of content for you to dig into and this is all just for a single season! Even more content such as more characters, stages and cosmetics will be added in future seasons.
So get playing to earn these rewards and enjoy all this new content! MultiVersus is available for FREE on Steam, Epic Games Store, PS4, PS5, Xbox One and Xbox Series X|S.
Sign up for our newsletter from the website.
Instagram: Go2GamesShop
Twitter: Go2Games
Youtube: Go2Games.com
Facebook: Go2Games.com
Store: Go2Games.com
Check out our Back To School Voucher Code with 5% off all Back To School products! Use code 'BTS05' for 5% off!