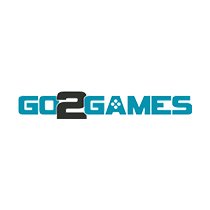 At least, I believe it's the 10th Week…
As always, My 10th week at Go2Games has gone well. We received a new timetable for work, which I'm very grateful for. I also discovered some new games this week and another gaming magazine. One game I'll be downloading for review over the weekend is Watch Dogs: Legions. They have a free trial, so I'll be able to play on the weekend and review it next week, I also noticed Go2Games sell Watch Dogs: Legions, so trying something new will help me out next week. 3 bird with one stone, am I right? Thank you to my work colleague for sharing it with me.
The gaming magazine…well, it's very interesting and has articles written by people in the industry, whether they are game developers, artists, engineers, writers, voice actors and more, it's all in there. I can not wait to get my hands on one end review it, here at go2games.
I'm grateful that I'm able to discover new things while working at Go2Games, Watch Dogs: Legions isn't something I would typically choose to play, so it's nice to play something outside of my comfort zone.
Game descriptions have become easier to work on and understand, the same goes for reviews. It's just time and practice that helps me out. I also got an email for new meta descriptions, so I will be looking at that over the weekend to see the updated methods.
That's all for this week, thank you.