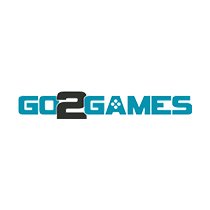 My 11th Week at Go2Games was smooth and a lot easier now we've got the new timetable, which consists of three blogs on Monday and Friday and two blogs for the rest of the days followed by content-rich descriptions and reviews, which are getting easier as time goes by. Though I must say I occasionally worry whether or not I'm doing it correctly, as it's my first time, I look forward to getting some feedback as I want to improve my skill as much as I can in the time that I'm here.
The website was down last week, which meant we had to write our blogs on a word document, which wasn't too bad, but as both my colleagues and I have noticed, traffic towards the blogs have decreased since that has happened, our blogs are now receiving fewer views since then. Hopefully, we can build up the number of views over the next week, it will be interesting to try out different methods and see what works best and brings in more traffic.
I also spoke with our manager last Friday, he was very thorough about the Kickstarter and what could potentially be possible for the future and what to expect in the upcoming months, not to mention he gave a very motivational pep talk which was nice. I've also been asked to think of five topics for a writer's crash course, I happen to have a ton of resources so I've been trying to put together something small for that so I can carry my ideas across in the best way possible.
This week (12th Week) I've written a lot outside of the niche topics, such as Gaming Magazines as I feel as though they are slowly increasing in popularity, considering the strong demand for reprint amongst the community of creators in the gamer's industry such as writers, illustrators, streamers, programmers, designers, musicians and many more. It will be good for everyday gamers to stick their head into the industry a little and find what the creators want to tell them.
I've also noticed on Twitter that Nintendo's doing a lot of free game trials, as I have a Nintendo online subscription I can take part in these game trials. Now, I decided that as long as Go2games sell the product, I'll get the game, play it and review it. Our web design manager inspired me to do so since he suggested Watch Dogs: Legion and Behind the Frame: The finest scenery.  This week I did Daemon X Machina, which I posted a blog on last week and then reviewed this week.
Daemon X Machina was a game outside of my comfort zone, it's not something I typically choose to play, so it was interesting to try it out. I am still doing so now in fact and will update my thoughts on it later. As any game has, this one has advantages and disadvantages, so I did what I could to direct the positives as opposed to negatives, while being as honest as possible. After all, reviews are pretty biased, so I kept it as unbiased as possible while still being honest in what I thought about it.
This week had been a little slow for me due to how sick I was feeling, but I pushed through! Until the end of the week. Once again, I've enjoyed another week at Go2Games.