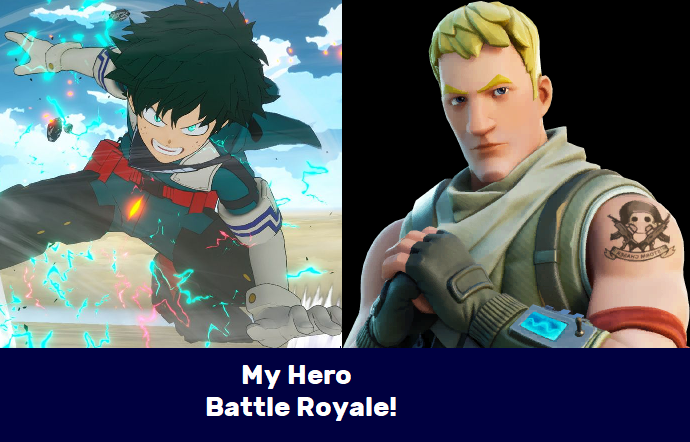 PLUS ULTRAAAA! For the less weeb-adjacently inclined, My Hero Academia (or Boku No Hero, on the offhand this makes it's way to the animemes side of Reddit) is a hit anime based on the manga by Kohei Horikoshi.
Inspired by western superheros and Star Wars (Horikoshi even made official promotional art for The Last Jedi in Japan!), the story follows Izuku Midoriya. He's a powerless kid in a society where the majority of the population manifests "quirks", superpowers varying from explosions via flammable sweat to Chef Chocolate's Sticky Balls!
Bandai Namco recently teased in Weekly Shounen Jump (Jump itself published by Shueisha) that My Hero Academia will be seeing a Battle Royale spin-off game called 'My Hero Academia: Ultra Rumble'.
My Hero Academia battle royale will be coming to Nintendo Switch, PlayStation 4, Xbox One, and PC via Steam. Plans for a closed-Beta test are in the works and currently, rounds will consist of 24-player large matches. I mean, who needs guns when you can casually slap armed thugs in the face just by getting hard!?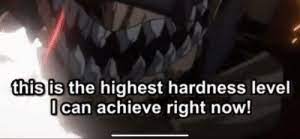 This isn't the first time My Hero Academia's dipped it's oddly-shaped pinky toe in the pool of gaming. My Hero Academia One's Justice was published by Bandai Namco with mixed results, but would go on to get a sequel. And lo and behold, you can get One's Justice 2 right here at Go2Games, don't forget to sign up to our email newsletter for discount codes!
My experience with the One's Justice games are only limited to playing a few half-remembered rounds of the first one with my brother at Cafe Nero's before the "global panini", to borrow a phrase from Sarah Z. They're 3D one-on-one fighting games in a similar vein to the Naruto Ultimate Ninja Storm games or Jump Force. Besides the gravity mechanics with fighting on buildings and destructible environments, the gameplay is pretty fun-looking, if a bit simple. Not thrilling, but nice.
As for the anime, I loved the first 4 seasons, but then life happened and due to The Powers That Be (mainly a combination of external life stuff and work), I'm quite behind. Highly recommend it to any superhero fans, what with the Marvel and DC crazes going on, or just anyone into good action in general.
Sign up for our newsletter from the website.
Instagram: Go2GamesShop
Twitter: Go2Games
Youtube: Go2Games.com
Facebook: Go2Games.com
Store: Go2Games.com