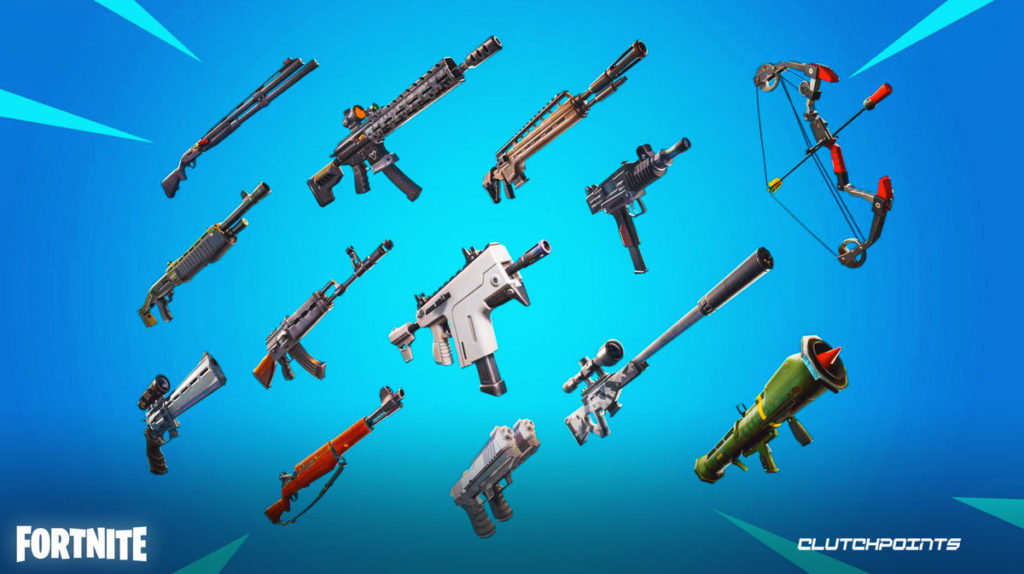 Who's ready for another Fortnite update then? After announcing some rather bizarre crossovers, Fortnite have just revealed another update today, which looks to make balance changes to a few of the weapons which were added to Chapter 3. Could this cause some divisions in the Fortnite community, with weapon nerfs and boosts proving unpopular in the past?
After a highly successful opening month, Chapter 3 has given us all sorts of new content to delve into. This includes the introduction of a brand new map, which includes returning fan-favourite POIs. Additionally, we've seen a countless number of new items and weaponry, which are what we expect to be altered in this latest update. Epic Games have certainly no rest when it comes to delivering for their Fortnite brand.
The news was revealed in a tweet which detailed exactly what weapons will be succumbed to said update. Check out the announcement down below:
We'll be making changes to the Stinger SMG, MK-Seven Assault Rifle, and Auto Shotgun in a hotfix released tomorrow, January 13.

We'll follow up on this post with the adjustments made when they are live in-game. pic.twitter.com/djwc3H7eSS

— Fortnite Status (@FortniteStatus) January 12, 2022
Which Fortnite Weapons Are Going To Be Altered?
As detailed in the tweet, the balance update will effect the Stinger SMG, MK-Seven Assualt Rifle and the Auto Shotgun. It looks like the Stinger SMG will have its damage rate reduced from 18/19/20/21/22/24 to 16/17/18/19/20/22. Similarly, the MK-Seven Assault Rifle is getting downgraded from 21-26 to 20-25. In contrast, the only weapon which is getting improved is the Auto Shotgun which is seeing its reload time reduced from 8.8-6.8 to 6.2-4.8. Every cloud, we suppose.
However, it should be noted that these may not be the only changes we're receiving. Fortnite does admit they'll be evaluating the weapon balance changes as the season goes on, so expect to hear some news in the not so distant future. It's clear that they're not adverse to updates, as shown with their 19.01 hotfix which included severe weather to the island, in the form of tornadoes and lightning.
Not only this, but we've received exciting news from a high-profile leaker that there's another exciting update on its way. Fortnite leaker HYPEX has revealed the potential for several Spider-Man NPCs  appearing at the Daily Bugle, which will include Mary Jane Watson and Green Goblin. This is all after the recent Spider-Man update in the game. He's certainly been doing well for himself that old Spider-Man hasn't he?
It seems that Mary Jane will sell a Web Shooter with infinite web fluid, whilst the actions of the Goblin remain unknown. Moreover, the leaker believes a third Spider-Man-related character will also appear, although it's a mystery as to whom. Obviously, this just makes us even more excited for the future! If you have the same response, head on over to our store for all the Fortnite fun right away!
Don't forget to follow us on all our social media and subscribe to our Youtube channel and newsletter.
Instagram: Go2GamesShop
Twitter: Go2Games
Youtube: Go2Games.com
Facebook: Go2Games.com
Store: Go2Games.com