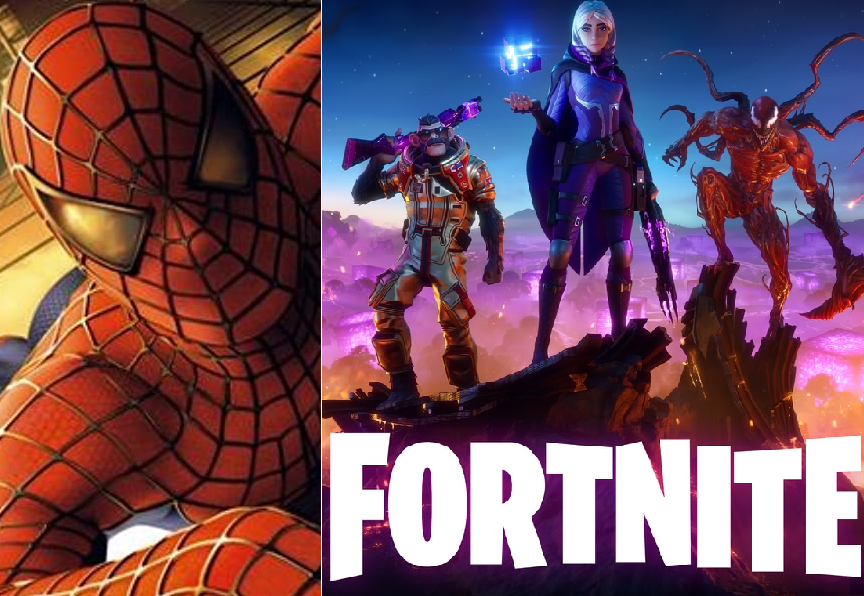 🎵Spider-Man, Spider-Man, shoots 8 guns like a spider can!
Builds a ramp, any size, glides because he can't fly🎵
Look out, here comes the Spider-Man Fortnite news!
Surprising (or not, depending who you ask) that this hasn't happened sooner, considering Fortnite is no stranger to mixing up superhero cosmetics, modes and expansions to their universe. From Marvel's Avengers,DC heroes and villains to even a semi-custom super suit that would make Frozone blush, it's about time Epic Games got on the Spider-Man train.
Known reliable dataminer and previously discussed leaker 'HYPEX' provided details of a likely collaboration between Epic Games' cash cow and the friendly neighborhood web-swinger. He claimed to have found an item code named 'WestSausage', seemingly related to a new project Epic Games is working on, being described as having 'swinging mechanics'. Besides 'west sausage' sounding vaguely like 'web swinger' when you say it three times fast, the code of the item also includes notes about 'Swing Attach Location, Swing Detach Time, Swinging, Swing Accelerate, Swing Jump'.
HUGE POSSIBILITY FOR A SPIDER-MAN x FORTNITE COLLAB THIS YEAR!

Epic are working on an item codenamed WestSausage (could mean Web Slinger) and it has swinging mechanics! (here is some text of it: "Swing Attach Location, Swing Detach Time, Swinging, Swing Accelerate, Swing Jump" pic.twitter.com/9Na4MGNwW4

— HYPEX (@HYPEX) October 12, 2021
I'm a profusely adoring fan of the Baller vehicle, or as I like to call it, the 'rolly-ball wooshy swinger-noodle', so sign me up if that means we'll be seeing some more physics-based swingaling-by-the-dingaling action return to Fortnite!
Besides Spider-Man, Fortnite has also recently seen Eddie Brock, Venom and Carnage come to the game as purchasable skins (though you can also get Carnage by grinding up the Season Pass). There's also a neat handy-dandy symbiote tendril weapon you can pick up in the game, which was temporarily removed because of how powerful it is. Considering I've only successfully managed to fight off one bloke who had that weapon in all the times I've encountered people with it, yeah, can agree the Carnage tendril is pretty overpowered… Except when I have it, then it's completely fair all around you guys, I swear😉… Alternative theory, maybe West Sausage is gonna be a hotdog themed knock-off parody and I'm completely off the mark.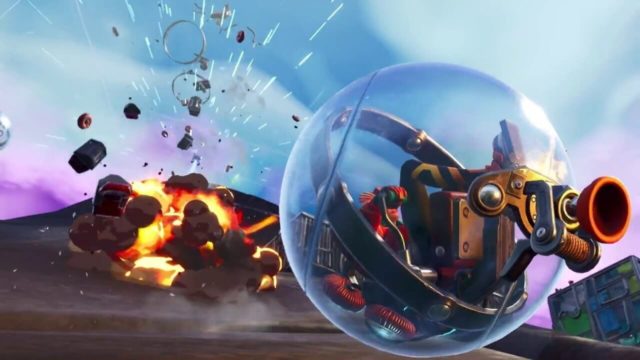 Given the upcoming Spiderman No Way Home movie coming up AND the post-credits scene of Let There Be Carnage revealing the Tom Holland Spider-Man's existence in the Sony Venom films, this is a teaser of some extra crossover event where more cosmetics and modes will be announced near the film's release. It worked well when Fortnite did that in a Shang Chi crossover bundle, but fingers crossed this doesn't turn into another 'The Emperor has returned' moment like when Star Wars Episode 9: The Rise of Skywalker' debuted its opening crawl via Fortnite cutscene.
Stay tuned for Spiderman No Way Home coming out December 17, 2021.
Fortnite is available now on Mobile, PC, PS4, PS5, Switch, Xbox One, and Xbox Series X/S.
Check our Fortnite merch and bundles at our store here!
Sign up for our newsletter from the website.
Instagram: Go2GamesShop
Twitter: Go2Games
Youtube: Go2Games.com
Facebook: Go2Games.com
Store: Go2Games.com