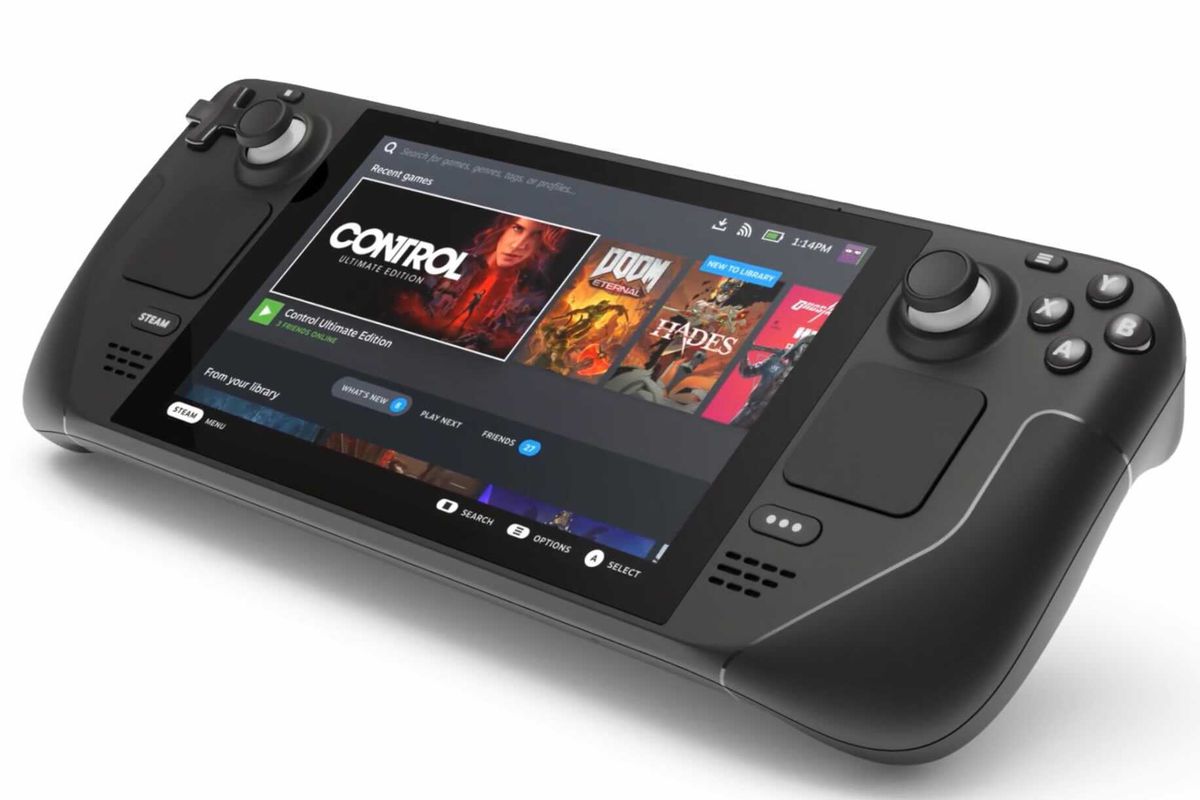 Valves upcoming handheld Laptop/Console Hybrid, the Steam Deck, is on track to launch in February, the company has said recently.
"Global pandemic, supply issues, and shipping issues notwithstanding, it looks like we'll be able to start getting these out the door by the end of February," the company has said in a recent update. The steam deck was announced back in July of last year and has been advertised as a "powerful, all-in-one portable PC" capable of running the latest  AAA releases. The devices prices start at $399/£349, with increased storage options available for more.
The steam deck was originally intended to launch in December, but was pushed back 2 months due to a shortage of material. In this latest update, valve also said players will be able to see the steam deck verified status start to appear for the games in your steam library. The verified system will let steam deck owners easily tell which games are best suited to be played on the system based on 4 categories: input, Seamlessness, Display and System support.
Valve has also stated they have no interest in any games being exclusive for steam Deck, saying "its a PC and it should play games like a PC", However it has also been reported that they may be in development of some specifically hand-held friendly games.
However, we did report yesterday that there may still be issues with steam deck and how developers have to implement anti cheat for it.
Sign up for our newsletter from the website.
Instagram: Go2GamesShop
Twitter: Go2Games
Youtube: Go2Games.com
Facebook: Go2Games.com
Store: Go2Games.com