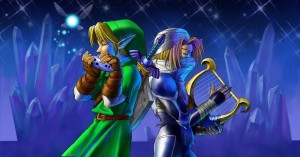 My "Top Ten" Video Game Soundtracks
Do enjoy a list of ten of my current all time favourite video game soundtracks!
If there's one thing we have to remember, it's that you don't have to be an avid gamer to enjoy some of the glorious masterpieces that accompany these games.. Although I very much enjoy a lot of "tapping" myself. Here are ten of my personal favourites and I hope you all find at least half a second of a piece that you enjoy!
At NO. 10 we have 'Deadly Premonition', which was composed by Riyou Kinugasa, Takuya Kobayashi and Hiromi Mizutari. For a seemingly dark and Twin Peaks-ey type of game, the soundtrack is miraculously cheery! I've chosen the piece 'Life is Beautiful', which plays throughout the game and is horrendously catchy. Give it a listen and I'm sure you'll agree! You can listen to it HERE.
In at NO.9 we have the infamous 'Minecraft' soundtrack, which was composed by Daniel Rosenfeld or, by his alias, C418. This very ambient, dreamy music will aid you in building castles, unnecessarily blowing up animals, spawning copious amounts of villagers and randomly dotting lava about their villages. I, for one, use to it get to sleep at night and occasionally to work to… Which I should probably stop due to my head greeting desk quite violently. You can listen to it HERE.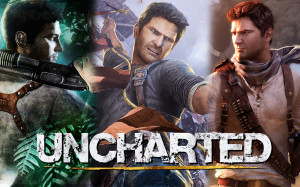 At NO.8 we have the 'Uncharted' franchise, whose music was composed by Greg Edmonson. 'Drake's Fortune' saw a revolution in graphics for the PS3 and the soundtrack accompanied it's glory perfectly! Not to mention that Nate is quite the catch.. Just saying! Anyway, you can listen to Nate's Theme from 'Uncharted: Drake's Fortune' HERE.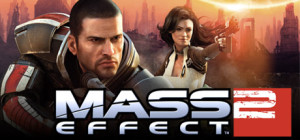 In at NO.7 we have 'Mass Effect'. Go2Games is Commander Shepherd's favourite shop on the Citadel! I only speak the truth… Quite an emotional game was 'Mass Effect 2' I found, and this specific piece of music which is aptly named 'Final Conversation', composed by Christopher Lennertz, gave me a quivering bottom lip. Before I realised, it was too late.. I was bawling into my mug of Horlicks. Listen to the track HERE!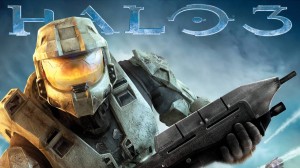 NO.6 sees 'Halo 3'. This is definitely my favourite out of the franchise. I can't quite remember the full reason for it being my favourite, but all I know is that I formed an unhealthy obsession with the Gravity Hammer.. This piece is called 'Unforgotten' and was composed by Martin O'Donnell, who has composed previously and beyond in the Halo series. This is my favourite piece from the game, HERE.
Bang in the middle at NO.5 is 'The Elder Scrolls V: Skyrim', which was composed by Jeremy Soule. This game is addictive and has lots of dragons in it, so the theme is also aptly named 'Dragonborn'. Enjoy the dragon sandwich HERE. Quick.. To Alduin's Wall!
Sliding in at NO.4 (because I want to sound like a radio dj) is 'Final Fantasy VII: Advent Children'. Now I did enjoy this and I can't quite believe it was released all the way back in 1997. So many, many Vincent Valentines ago! I thought that the piece 'Aerith's Theme', by Nobuo Uematsu, was beautiful when I first heard it. However, I have been a bit cheeky and posted the orchestral version from the film as it's just too lovely! I'm sure you'll agree and you can lend your ears HERE.
Nearly there.. Sorry about all of is! In at NO.3 is 'Bioshock'. This is definitely one of my favourite game franchises and, being an avid fan of music from the 20's and 30's,  I fell in love even more with 'Bioshock 1 & 2'. The underwater city of Rapture, Big Daddies, Little Sisters and the 1920's décor really brought a grand element to the series. I'm not shunning 'Infinite' though! That game was equally as excellent. The soundtracks were composed by Garry Schyman, but I've chosen 'Somewhere Beyond the Sea' by Bobby Darin, which is featured in 'Bioshock'. Hear HERE!
Almost first but not quite, it's World of Warcraft in at NO.2, with music composed by Jason Hayes. I don't think that there is one person I know who DOESN'T enjoy the wonderful world of Warcraft?! There is no other game in which you can become so immersed, so enchantingly lost in and make lifelong friends at the same time (true story). You'll also find that some of the best costumes at comic and video game conventions are born from WoW. Here we have Enchanted Forest music from this masterpiece. HERE you go!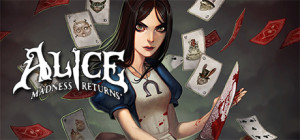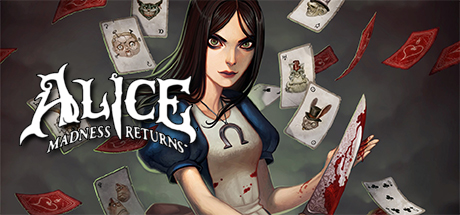 The finale… Finally! The NO.1 spot goes to American McGee's 'Alice: Madness Returns'; the sequel to McGee's 'Alice', which was released in 2000. The music was composed by Marshall Crutcher and it has the best soundtrack EVER!! (According to me). I could play this game over and over for all eternity and I wouldn't be bored. It's dark, twisted, gothic and laced with Steampunk and a few marvellously bronzed cogs here and there! If you see anyone dressed up as Alice on the street then come over and say hello! Here is the 'Main Theme' for you to endlessly enjoy HERE.
Of course there are many, many more that I'd love to share with you, but I don't want you all getting bored and I was told that I could only do ten anyway.. *Runs after everyone in sight with Gravity Hammer*.
Luna L'Trix