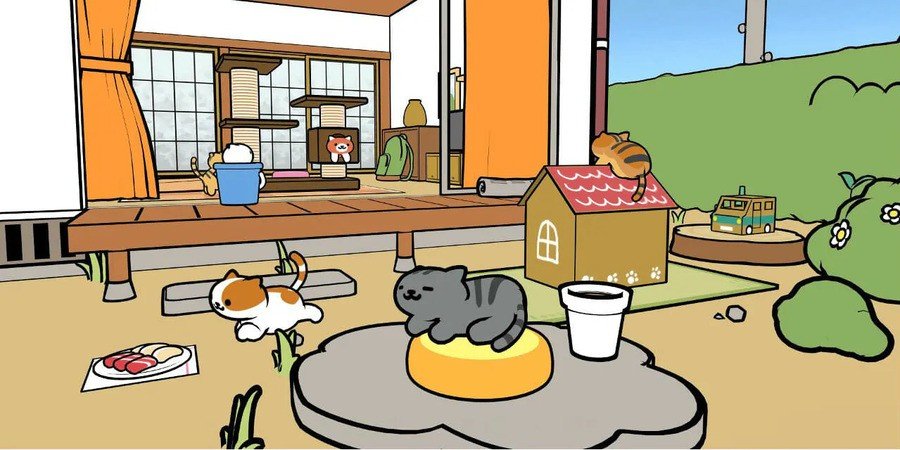 Everybody's favourite cat-collecting game is making its way back into society with this new release
This is a release that we (me, myself, and I) have been waiting years for and it is FINALLY happening.
Yes, I am talking about the Neko Atsume VR for PS4 being released in North America on the PlayStation Store, 3 years after its initial release in Japan.
The cat-collecting game Neko Atsume: Kitty Collector is developed by Hit-Point and was first launched on iOS and Android back in 2014 where it became incredibly popular for its cute kitties and pleasing interior aesthetics.
Neko Atsume VR
Unfortunately, there is some slightly bad news. The VR version of the cat-collecting game is only available on the PlayStation Store in North America for the time being. It is unknown if the game is going to be available in other countries but after waiting 3 years for the game to be available outside Japan.
The game is compatible with PlayStation VR but does not require it and is very similar to the mobile version. Players can attract cats through food and watch them play with the different toys on offer. With over 20 cats to collect, players can get lost for hours relaxing with their virtual kittens.
The game is playable on PS5, but users will have to make sure they have the latest update and some features for the PS4 might not be available.
Here's a look into what you could enjoy if you're from North America, from PlayStation Prospect's YouTube channel.
Grab these voucher codes for our website for some discounts! Offers must end on September 3rd!
Use BACK2SCHOOL – For 5% off all Pixie Crew stock!
Use MOON10 – For 10% off Harvest Moon: One World (Switch)
Use CODMW5 – For 5% off COD Modern Warfare (Xbox One)
Use TOON5 – For 5% off Splatoon 2 (Switch)