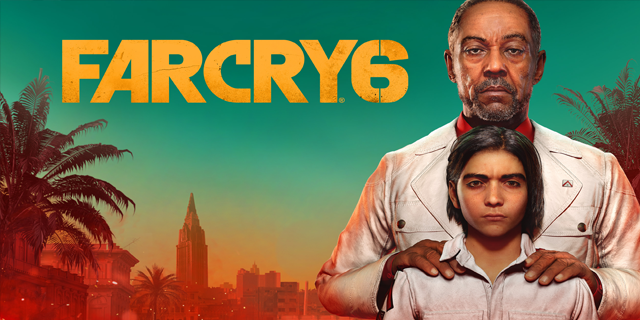 For about three weeks, Far Cry 6 has been available, and many gamers have been actively enjoying everything the game has to offer. Far Cry 6 provides a tremendous amount of stuff for players to discover, from the rich, bright open world to the unforgettable characters. Now, it appears that Ubisoft has released a significant patch to fix a lot of flaws in the game. The maintenance was scheduled today at 7 AM PST / 10 AM EST / 3 PM BST.
Minor flaws and malfunctions have been increasingly common in AAA games in recent years, and Far Cry 6 is no different. Given that Far Cry 6 received a day one patch, as well as the game's ambitious open world, it's understandable that a few technological glitches slipped between the cracks. Fortunately, Ubisoft launched a patch today that aimed to resolve many of these bugs and glitches.
Far Cry 6 Patch Twitter Announcement
The official Twitter account for Far Cry 6 announced on Twitter that the game would be undergoing maintenance, which will include fixes for all platforms. The patch addresses a variety of issues. The tweet also provides the dates and times  for when engineers were scheduled to perform maintenance, as well as the amount of space required by the patch for each system. Players of Far Cry 6 should be pleased with this fix.
https://twitter.com/FarCrygame/status/1452997946178474001
It's great how regular frequent content updates for AAA games have become in the last 10 years, and shows that developers are constantly working towards fixing their games. However, given how strict certain development plans are in terms of fulfilling deadlines, this might result in numerous problems and issues.
In any event, it's incredible to see how far Far Cry 6 has come in such a short amount of time. While Far Cry 6 does not depart from its renowned open-world formula, it does continue to build on a successful and exciting gameplay loop that keeps the fans happy and willing to come back for more.
Far Cry 6 was announced to receive DLC in June, which would allow players to experience playing as the villains from prior Far Cry games. The numerous adversaries in Far Cry have been hailed as some of the series' most iconic characters, so getting the chance to play as them is a very exciting opportunity. The release of each DLC campaign, on the other hand, is still a long way off.
Check out our store and grab Far Cry 6 on your chosen console now!
Don't forget to subscribe to the Go2Games newsletter for updates on the latest gaming news and deals, and follow our socials below!
Twitter: @GO2GAMES
Instagram:go2gamesshop
Facebook: Go2Games.com
Youtube: Go2Games.com
Store: go2games.com
And grab these voucher codes for a discount when you purchase these products from our website! Offer ends November 1st!
ARKEVOLVED10 for 10% off ARK: Survival Evolved (Code In A Box) (Switch)
ULTRAMOON10 for 10% off Pokémon Ultra Moon Fan Edition (Nintendo 3DS)
ULTRASUN10 for 10% off Pokémon Ultra Sun: Fan Edition (Nintendo 3DS)
HALLOWEEN5 for 5% off across our Halloween Range! Spooky!