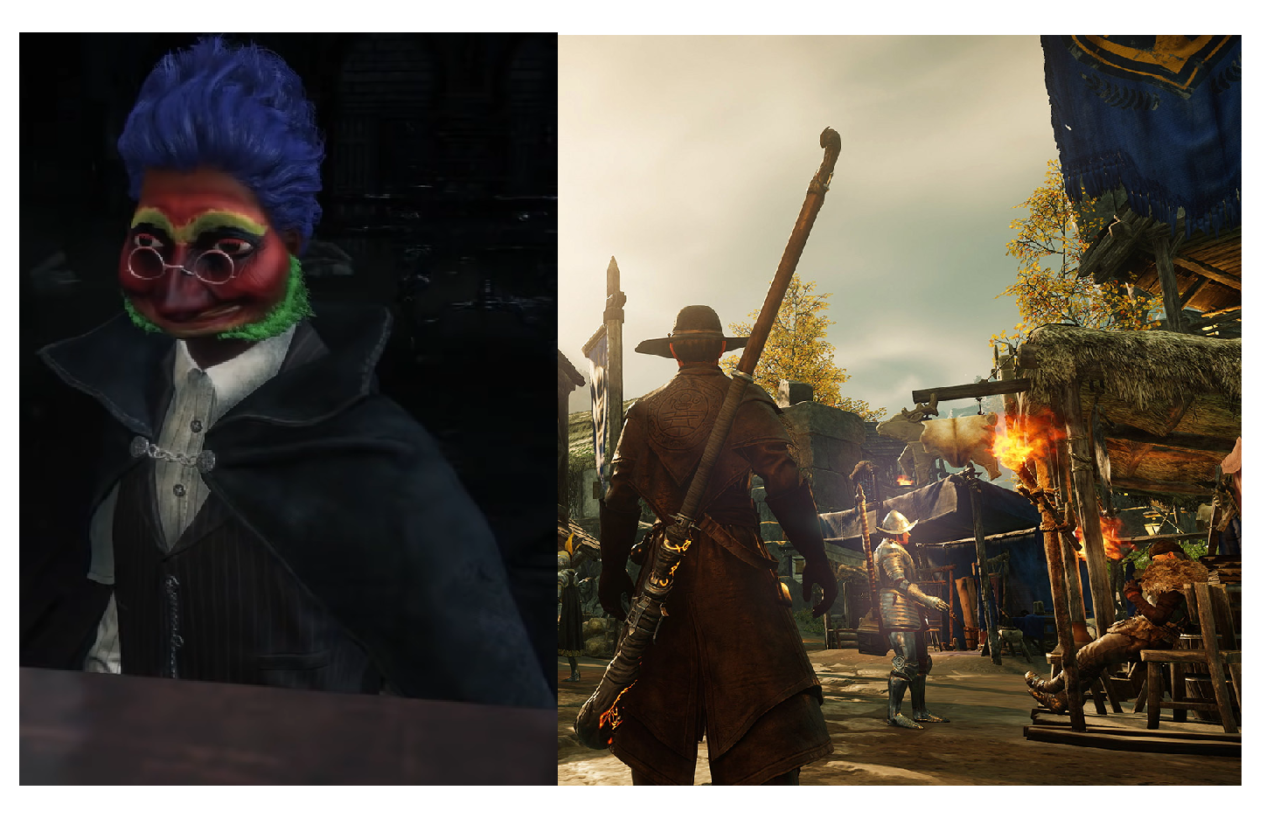 Hop on the Context train folks!
First Stop: A Brave New World
New World is an MMORPG, or Massively Multiplayer Online Roleplaying Game for those of you that still remember what touching grass feels like. Lots of players from around the world have been clogging up the servers, and with so many people trying to get on all at once, the New World developers have currently disabled the in-game Character Creation feature in order to free up server space and let more people play without making the game run like day-old cement on a cold winter's day.
That said, some servers that aren't full do have access to the character creator, but I imagine kneecapping one of your game's best features is going to cause a little teeny tiny amount of vocal dissatisfaction from customers, to put it mildly.
New World was developed by the folks at Amazon Games of all places, so this whole debacle will likely end up being a small hiccup on Jeffery Bezos' continued Capitalist Planetary-Conquering To-Do List that we'll lovingly look back on with a laugh during our scheduled 30-second break periods on Elon Musk's Miner's For Mars program… But until then, here's a little snippet of the cosmic horror we're getting from New World right now:
Left for 2 hrs and queued up in New World. Came home to game crash. Back in queue ☹️

Pain pic.twitter.com/m7KHU126av

— Liz Olin (@SchviftyFive) September 30, 2021
A New World Developer also recently stated the following: "Due to the incredible demand we have seen for New World, we have been working hard to increase the number of servers and increase the capacity of all available servers," the developer says. "We are also implementing a system to prevent new players from creating new characters in full servers".
Second Stop: LET ME IN!
If you want in on the action, click here for the site's Server Status page regarding New World and here for a guide to New World's gameplay.
If you're looking for other fun RPG and action experiences to tide you over, have a look at some great underappreciated gems on the Go2Games store that aren't burdened by the New World server issues:
Greak: Memories of Azur (PS4, Nintendo Switch and Xbox Series X)
Indivisible (PS4, Xbox One and Nintendo Switch)
South Park: The Fractured But Whole (PS4)
And last, but not least, a two-for-one deal on The Witcher 3 and Dark Souls 3 on PS4!
Sign up for our newsletter from the website.
Instagram: Go2GamesShop
Twitter: Go2Games
Youtube: Go2Games.com
Facebook: Go2Games.com
Store: Go2Games.com