Windows 11 is now available to download for free and is advertised as the ultimate experience for gamers.
After waiting many months since the announcement that we would be receiving a new Windows update, six years after Windows 10 was released, Windows 11 is now available to download from Microsoft.
How to Install Windows 11
There are three ways to download Windows 11 from the Microsoft website. It is advised that if you are upgrading from Windows 10 to wait for your device to notify you when it is ready, however, these are three ways you can download the update safely if you cannot wait.
The first option is via a Windows 11 installation assistant which is the best option for installing it on the device you are currently using. The second option is via a bootable DVD or USB drive for anyone that is performing a clean install of Windows 11 on a used or new PC. The third option is via an ISO file which is for anyone that wants to create a bootable installation media type or use a virtual machine to install Windows 11.
Windows 11 for Gaming
Windows 11 has been advertised as "the best Windows ever for gaming" and there are multiple reasons why that is becoming more and more believable with what the new update system is bringing to the table.
It was recently announced that third-party apps are going to be added to the Microsoft Store for Windows 11, a huge breakout for companies such as Amazon and Epic Games Store which will be able to display their storefronts in the store. It has also been confirmed Andriod apps will be added after the launch, meaning certain mobile games will be available for gamers to access from the Microsoft Store too.
Windows 11 has also been confirmed to include the Auto HDR and DirectStorage functionality which Xbox Series X/S users have had the pleasure of experiencing. Auto HDR essentially adds HDR image enhancements automatically to any game to allow for a wider range of brightness and colours. DirectStorage lets games load assets to the graphics card at extremely fast speeds without any load times or strains on the CPU.
This will be great for all the Xbox Game Pass subscribers after xCloud becomes available on Windows as their PCs will be able to operate the same functionalities their consoles also operate.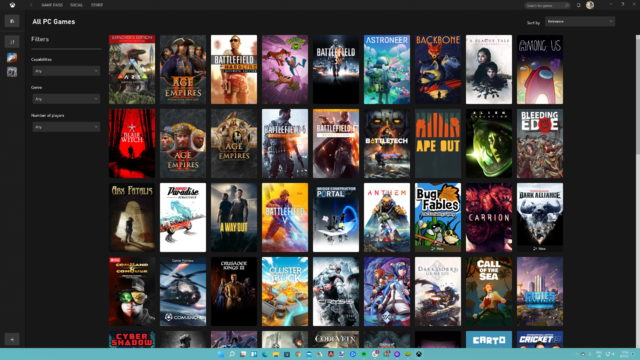 Grab these voucher codes for our website for some discounts! The offer ends on October 18!
Use HARVEST5 for 5% off Monster Harvest!
Use WRC10 for 10% off WRC10 on all platforms!
Sign up for our newsletter from the website.
Instagram: Go2GamesShop
Twitter: Go2Games
Youtube: Go2Games.com
Facebook: Go2Games.com