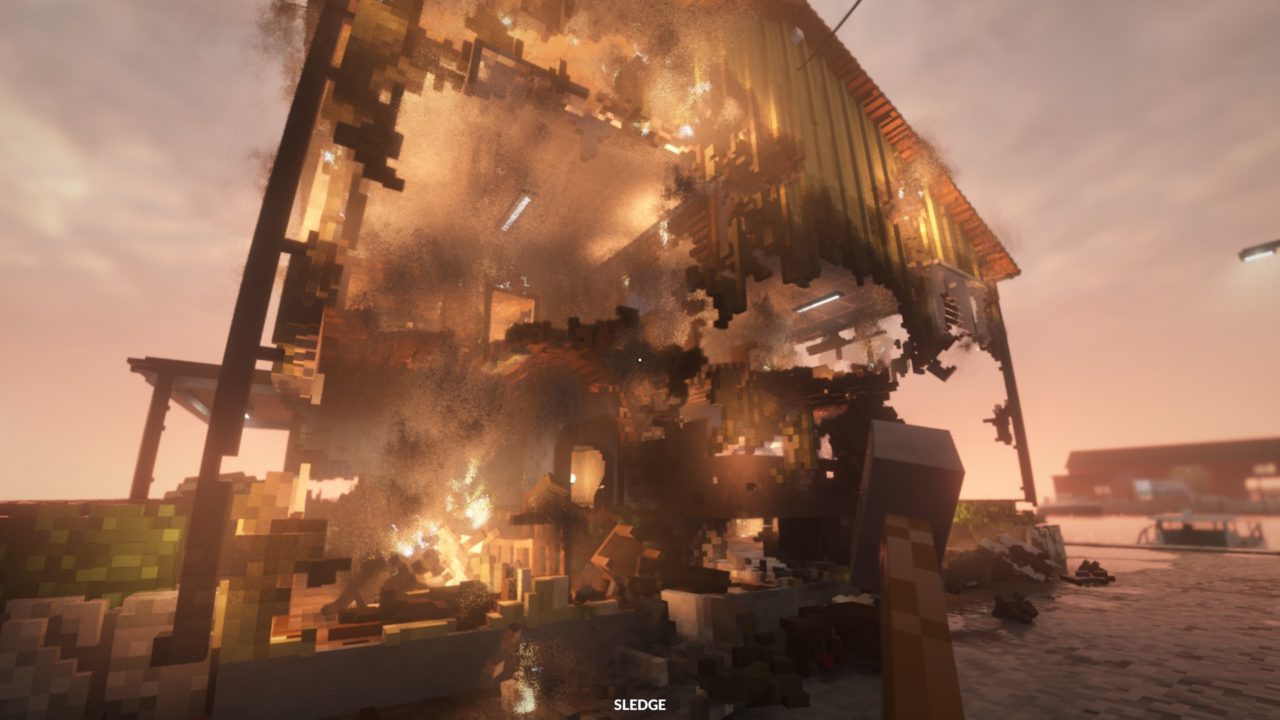 Teardown Part 2 brings up frozen robots and tropical resorts in the ever-so expanding destruction sandbox
Developer Tuxedolabs has finally put a date on Part 2 of Teardown, the massive second half of the early access destruction sandbox.
Part 2 has been teased for some time over on developer Dennis Gustaffson's Twitter. The first tease had been through viewing robots pursuing players through maps. Then, in addition, we were shown some wonderful physics toys, like ropes and rocket thrusters .
A trailer was released today which gives us a proper look at Part 2, which is adding a new mountain base to show off some wonderfully frosty snowstorms. This base appears to hide those bloodthirsty robots which come toting with machine guns and flamethrowers.
After a frozen escapade, we're introduced to a second map on a tropical island in which there are lush jungles, rocket turrets and a new sniper rifle. A feature to make note of is that weather conditions aren't exclusive to the new maps—we see versions of existing maps like Hollowrock and the mission hub covered in snow, while a wonderfully violent tornado whips its way through Frustrum.
What's going to be the most fun to watch, however, is seeing how the mod community runs with these new additions. Teardown modders are already including things such as more violent weather patterns, hostile AI, and reflectable lasers is only going to explode the possibility space.
Teardown Part 2 drops on December 2.
Sign up for our newsletter from the website.