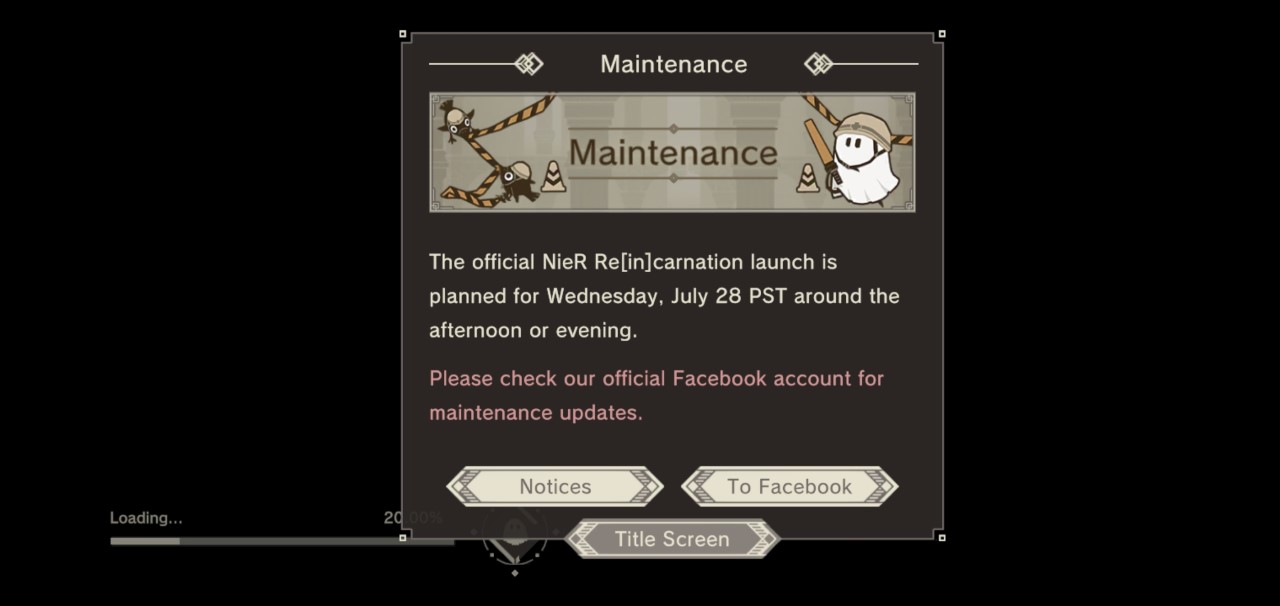 NieR Reincarnation Available For Download but Has Yet to Officially Release
After Square Enix's frightening announcement on the 27th of July, that the release of Nier Reincarnation could be delayed, they proudly announced later the next morning that the launch was going ahead on the 28th of July as planned. However, after installing the app, we are greeted with a hauntingly beautiful ethereal soundtrack, while my anticipation is at its peak, I am then greeted by a maintenance screen. (No problem Square Enix, do your thing!) While we wait, let's have a closer look at what we can get from the app so far, besides an infinite loading screen.
On the first screen, we get a gentle precaution and reminder, that this game is better suited for mature audiences and that anyone who is younger than the recommended age (16 years old) then they should get permission from their parent or guardians before delving into NieR Reincarnation, for as we know from the Nier franchise, that a lot of their topics can be sensitive for some players. They also warn about in-app purchases.

The next screen is the title screen, I must say the hand-drawn style certainly matches the gameplay aesthetic. As most of us should already know, the main protagonist 'The Girl Of Light' relives memories that are connected to a specific item. Each memory tells us a story, which is inevitably linked to a battle. This is done in a children's story book/ oil painting typestyle, so it's quite interesting to see Square Enix opted for this when designing the title screen.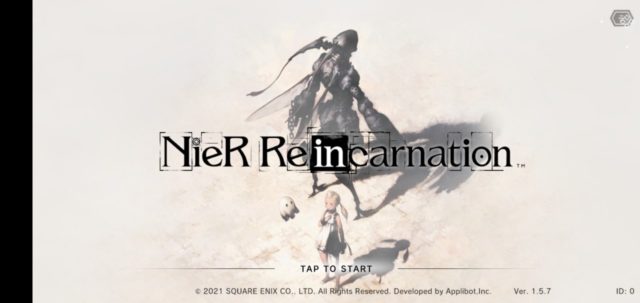 On the title screen, in the top right corner, there is a menu, with the expected. Notices, contact, transfer and restore data, plus information which will of course include terms of service, privacy policy and the like. However, what's interesting, is the notices screen. The first notice informs their players of the maintenance.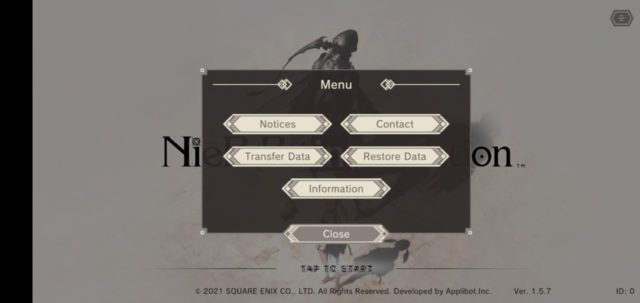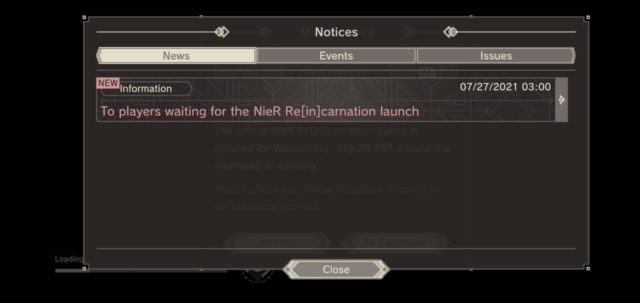 The entire message reads:
"To Players waiting for the Nier Reincarnation Launch".
"Thank you very much for downloading Nier Reincarnation in advance. This is a message from the management team. The official Nier Reincarnation launch is planned for July 28th PST around afternoon or evening."
"For the latest information leading up to the official release, be sure to check out the NieR Reincarnation social media pages. The following will take you to the various official social media pages."
Following that message, they add social media links and a blog by the name of Nave Cafe, which has loads of tips, tricks, information and advice needed for NieR Reincarnation. Information that will help you jump ahead of everyone else, such as gameplay tips.
They finished their message off with a single line of gratitude.
"We appreciate your patience as we prepare for the official launch."
Love the Nier Series? Keep up with all the latest gaming news, competitions, future discounts (see down below), and amazing content.
Twitter: @Go2Games
Instagram: @go2gamesshop
Youtube: Go2games.com
Facebook: Go2games.com
You can subscribe to the Go2Games newsletters via the website.
(Game Discounts & Deals)
**Ends August 2nd, 2021**
**Ends August 2nd, 2021**
**Ends August 2nd 2021**
**Ends August 2nd 2021**
**Ends August 2nd 2021**
**Ends August 2nd 2021**
**Ends August 2nd 2021**