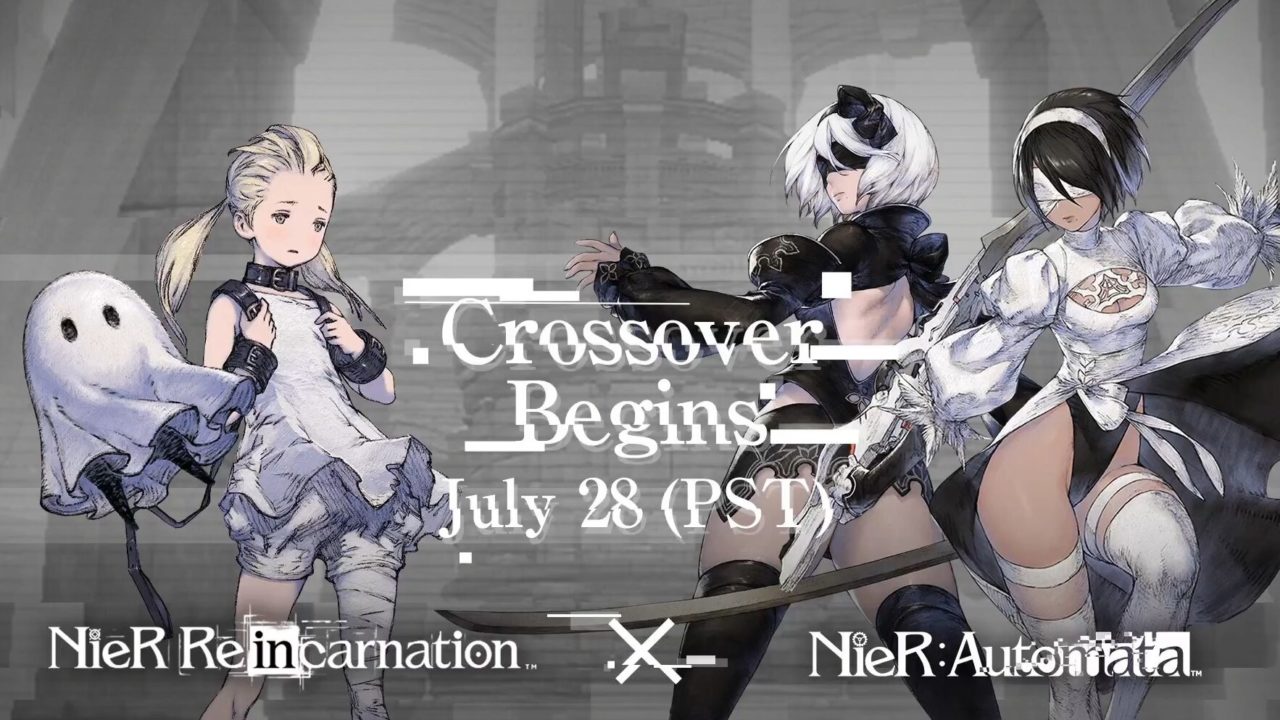 NieR Reincarnation: A Very Small Guide on Where To Start
Nier Reincarnation is on the verge of its launch with just a few hours to go. In the meantime, it's good to gather a bit of information about the game including tips & tricks for combat, how to add friends which can also increase your stamina in-game and some information about missions, plus the NieR Reincarnation and Nier: Automata crossover event. This information is thanks to Cafe Naver, Square Enix themselves recommended in the NieR Reincarnation App. The website is in Korean, but the page allows for very accurate translation.
1. How To Add Friends & The Benefits
I know, many of us don't want to have friends when playing a game that comes from the Nier franchise. We want to single-handedly run into Yako Toro's masterpiece and break our own hearts alone and cry in despair later. While, that's all still included in the package, having friends can help you out too. Having friends and cheering them on as part of the daily quest, allows you to build your 'stamina'. If you don't know, stamina is what will allow you to access character side stories, these are not part of the main game.
As expected you add friends with an ID, they will share theirs with you or you would share yours with them. I bet you're thinking…'I don't have any friends'. Well, fear not! Discord is your best friend, in no time there will be a Discord server made for Nier Reincarnation or you could just join one for the Nier franchise overall, most likely there will be other players like yourself willing to add you as a friend.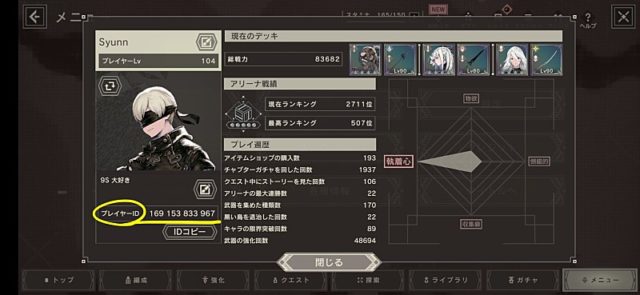 2. Tips For Missions & Combat
As spoken about on our previous blog on Nier Reincarnation, there are two modes. Autoplay and Manual. If you choose to go into combat with autoplay, the computer will automatically choose which abilities the characters use in combat, this is also based on what weapons they were equipped with prior to battle, which also has an auto-select system. If you choose to go into battle manually, you'll have a choice on whether to use a certain ability and how they are used, which can lean in your favour when it comes to getting combo attacks and whether or not they are used all at the same time to get a good combo attack.
As mentioned, equipping your character with weapons can also be set to auto, where the CPU will select what they think is the best weapon combination for you. However, it's worth doing this manually sometimes as well, as some missions require a specific weapon in the battle to complete it, the computer may not take this into consideration.
Cafe Naver has also mentioned how important it is to lock on certain opponents, they may require more attention than the others. This can be done with each character, if you wanted to attack with a specific ability, it's simple. All that's needed is for you to tap the desired character when locking onto the opponent and that character will lock on. Here's some extra battle info, if you're curious.
There is also a Gem roulette available which gives the player the 'free' in-game currency, which will be used to buy certain in-game items, such as weapons, any extra gear and perhaps some skins. The system allows the player to spin 3 times a day with the chance to win 3000 gems and 10 gems being the least amount you can obtain.
3. Nier Reincarnation x Automata Crossover Tips
The Nier: Reincarnation and Nier: Automata crossover will feature 3 characters 2B, 9S, and A2, with a log-in bonus for the Emil head weapon and lucky for us, starts on the day of launch (Today!). The event will last from the 28th July – 7th September. It's important to keep in mind that there will be a separate in-game currency for this event.  Once you equip the Emil head weapon to the Automata characters and use them in battle, you can get Automata medals for doing so, which can be traded for special rewards that are exclusive to the cross-over event. In addition, there's also an original story for Nier: Automata characters, that is exclusive to this game. The story will feature event rewards such as the characters 9S, A2, and 2B. Which are obtainable by completing the story, which indeed means that obtaining the characters are free.
If you enjoyed this, Keep up with all the latest gaming news, competitions, future discounts (see down below), and amazing content.
Twitter: @Go2Games
Instagram: @go2gamesshop
Youtube: Go2games.com
Facebook: Go2games.com
You can subscribe to the Go2Games newsletters via the website.
(Game Discounts & Deals)
**Ends August 2nd, 2021**
**Ends August 2nd, 2021**
**Ends August 2nd 2021**
**Ends August 2nd 2021**
**Ends August 2nd 2021**
**Ends August 2nd 2021**
**Ends August 2nd 2021**