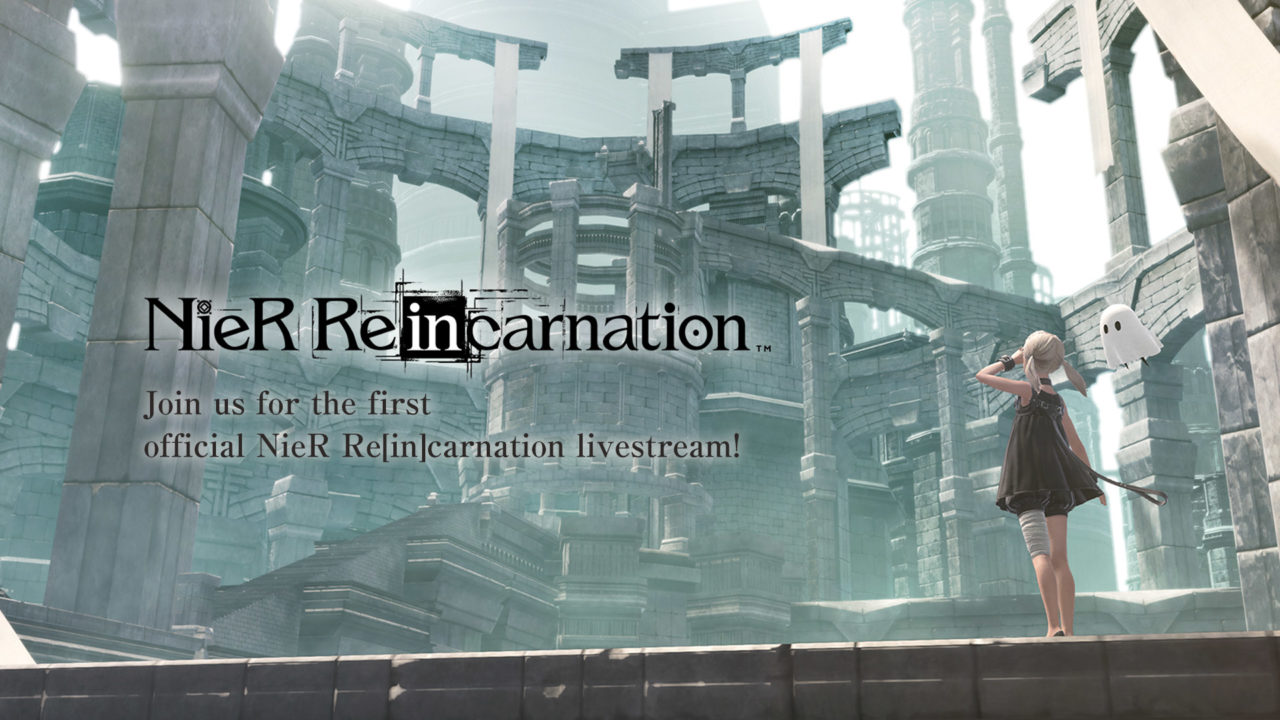 Square Enix are hosting Nier: Reincarnation Live Gameplay with Q&A on Twitch
We should all be excited, this is the moment where I try and hold back my screaming. On the 22nd of June, Square Enix has decided to give their audience a little more than just a trailer before Nier: Reincarnation's release. They have decided to show, for the very first time live gameplay, which will give their fans a chance to really get a grasp of how the game will work, its mechanics, and most importantly what they can get for free before the 'gacha' mechanics hits, this will all be streamed on Square Enix's Twitch.
This is also a chance for fans to ask any burning questions they have about the upcoming game and Square Enix's plans for it in the future for any potential updates and content, as it is a mobile game with in-game purchases available throughout, we can suspect it will have ongoing content available for the time being.
The first NieR Re[in]carnation stream is in 3 days!

Make sure to tune in for the most up-to-date info and a look at the game being played live!

Follow https://t.co/EQ2BVUuRwS to be notified when we go live!#NieR #NieRReincarnation #NieRReinEN #nierlivestream pic.twitter.com/qjNkGXMXK6

— NieR Re[in]carnation EN (@NieRReinEN) July 20, 2021
Nier: Reincarnation Crossover Event with Nier: Automata
They've also announced that some of the outfits available will be from their successful game Nier: Automata. They will have costumes that surround the two characters 2B, A2 and 9S. They've also mentioned these characters will come with a little story that will tie into the new Nier: Automata story and can only be seen in Nier: Reincarnation, which is interesting as we know for a fact Nier: Reincarnation is happening in the same world as Nier: Replicant and Nier: Automata. This being said, it is most likely these character costumes will be available for purchase and not a free addition to the game, however, the fact they will come with their own story as a crossover event may represent what their future updates will be like. Certain in-game items for purchase like costumes will come during an event to give Nier: Reincarnation a more immersive experience than free-to-play players. The story itself and the crossover event should be free, but the additional costumes will most likely need real money to be put forward before players can obtain them.
NieR Re[in]carnation's crossover event with NieR:Automata will feature an exclusive original story that can only be experienced in NieR Re[in]carnation! Stay tuned.

Preregister for NieR Re[in]carnationhttps://t.co/5Smqiz1ARg #NieR #NieRReincarnation #NieRReinEN pic.twitter.com/F2jXDKLX1P

— NieR Re[in]carnation EN (@NieRReinEN) July 18, 2021
Love the Nier Series? Keep up with all the latest gaming news, competitions, future discounts (see down below), and amazing content.
Twitter: @Go2Games
Instagram: @go2gamesshop
Youtube: Go2games.com
Facebook: Go2games.com
You can subscribe to the Go2Games newsletters via the website.
(Game Discounts & Deals)
**Ends August 2nd, 2021**
**Ends August 2nd, 2021**
**Ends August 2nd 2021**
**Ends August 2nd 2021**
**Ends August 2nd 2021**
**Ends August 2nd 2021**
**Ends August 2nd 2021**