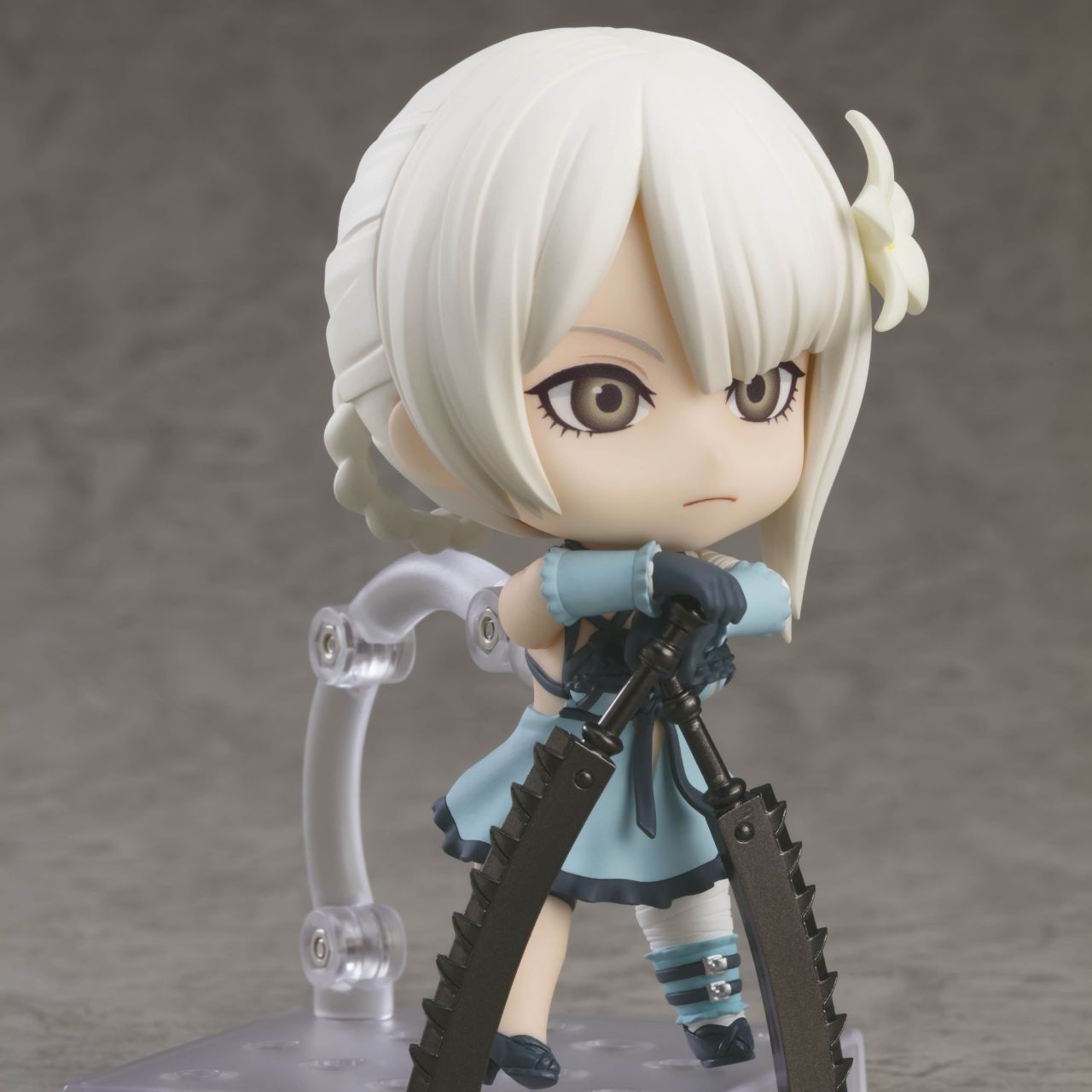 Square Enix open Pre-Orders for Nendroid Kainé Action Figure & More!
Square Enix has been gaining more and more popularity amongst the NieR franchise and always seem to be coming out with something new. Recently, they've done a crossover event on Nier Reincarnation, with Nier Automata & Nier Replicant ver 1.224744987139 (It's quite the number, I wonder about the other versions…just kidding.) The crossover events were the perfect time to open pre-orders for a Kainé Nendroid Action figure. Square Enix has already done one for the Adult protagonist and a regular action figure for the young protagonist, as well as a plushie doll for 'the carrier' from NieR Reincarnation. All of these merch items can be found here.
What is NieR Replicant?
NieR Replicant follows the story of the main, young protagonist, who happens to be the older brother of his sister Yonah. The two struggle to thrive in a world that's falling apart. It is a remaster of the original game NieR Gestalt and with a slight change of relationships between the main character. The game is certainly worth trying and has multiple endings and small changes to the story each playthrough, so the game remains interesting.
As Square Enix described the main protagonist action figure, they said "The game's graphics have become even more beautiful; we've recreated the upgraded look with this figure. From the protagonist's confident expression showing his inner strength to his outfit's wrinkles and fine embellishments, we've taken the utmost care in showing off each individual texture in breathtaking detail."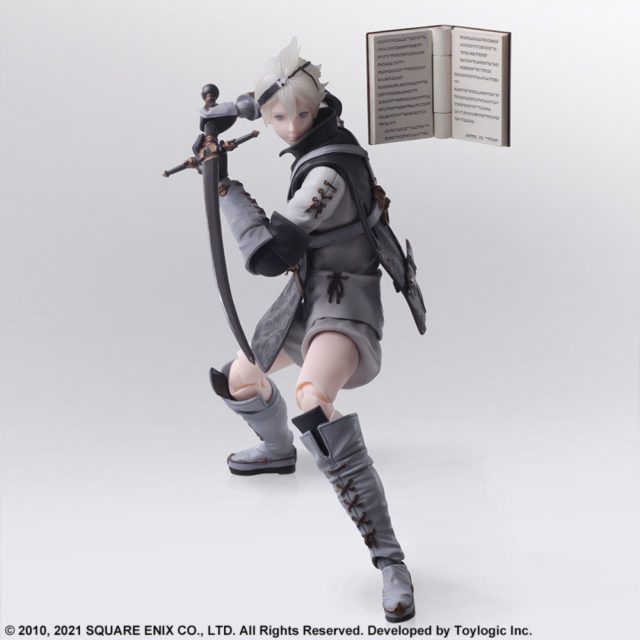 "From NieR Replicant ver.1.22474487139…, Kainé – the Shade-possessed warrior who accompanies the protagonist in his journey – joins the Nendoroid lineup!" – Square Enix-
Kainé's Nendroid comes with interchangeable facial expressions, along with her twin swords, her grandma's Lunar Tear flower crown hair accessory, even slashing effect pieces, which we often see as she attacks shades in Nier Replicant. It's said that the figure won't release until May 2022, (yikes!) but if you're into collecting bits and pieces like these, then it's certainly worth the wait for Kainé lovers like myself. I hope to see a King of Facade Young and Adult Action Figure, but as of now, that feels like a distant dream.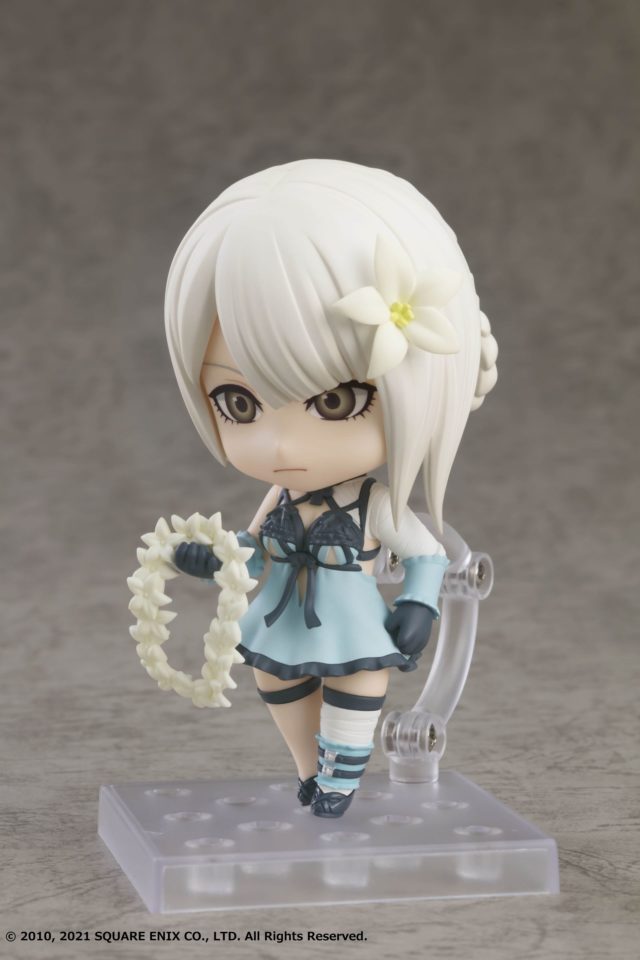 The main protagonist Nendroid has Weiss- "My name is Grimoire Weiss and is NOT to be abbreviated!" right…sorry, Grimoire Weiss, accompanies the main protagonist here with the common attack 'Dark Lance' which proves to be one of the most helpful attacks during gameplay. He also comes with other pieces such as the Kusanagi sword, which is a weapon we automatically get after a certain point in the game, interchangeable expressions, along with a few other surprising bits.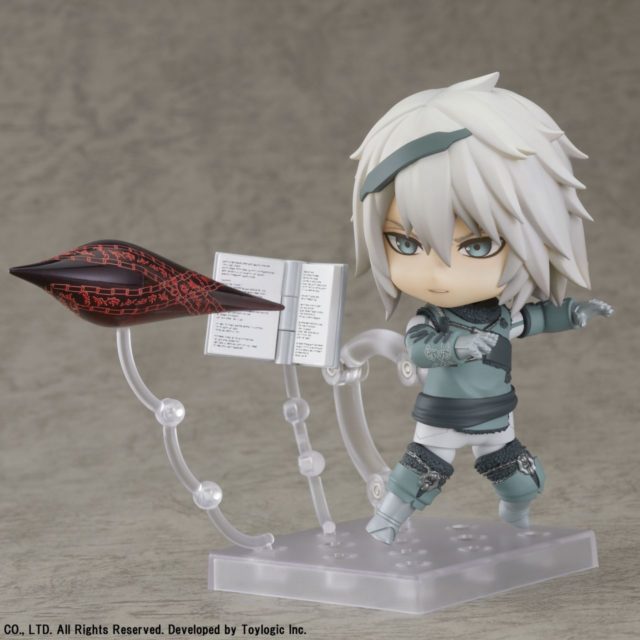 Lastly, we have the carrier from Nier Reincarnation, which is an adorable, black, ghost-like plushie doll, it's a fairly simple design, yet it screams unique to me, and somewhat has that steampunk, post-man look to it, with a bit of fantasy thrown in there. It's quite hard to explain, I could be wrong altogether but at least I tried to come up with a description as Square Enix hadn't said much other than height. The carrier is 21cm tall. This plush is sold separately from Mama, who is a companion alongside the main character.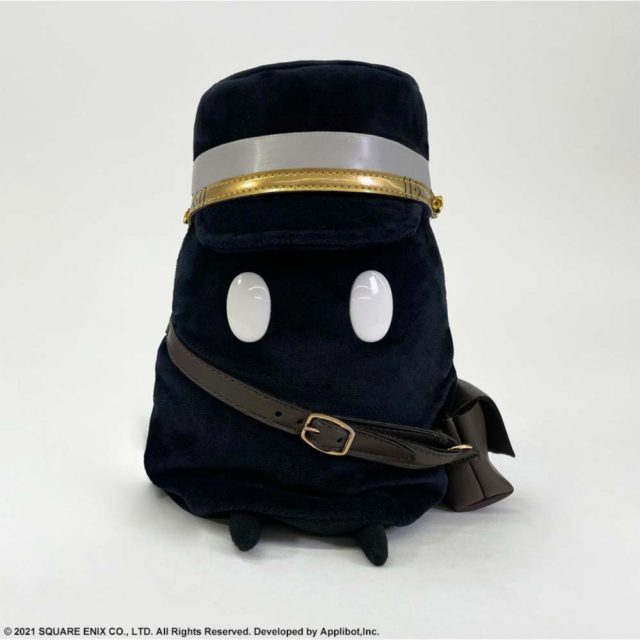 With each of their products, especially pre-orders, Square Enix has left this message for buyers in their description. "Release date is approximate. Shipment may take longer if the parcel contains an import product and faces delays due to customs and duties.  Also, please be aware of potential release date changes which shall be updated on the website. This product does not balance on its own. Please use the included stand. Please note that images shown may differ from the final product. Paintwork is done partially by hand and therefore final products may vary."
If you enjoyed this, keep up with all the latest gaming news, competitions, future discounts and amazing content.
Twitter: @Go2Games
Instagram: @go2gamesshop
Youtube: Go2games.com
Facebook: Go2games.com
You can subscribe to the Go2Games newsletters via the website.