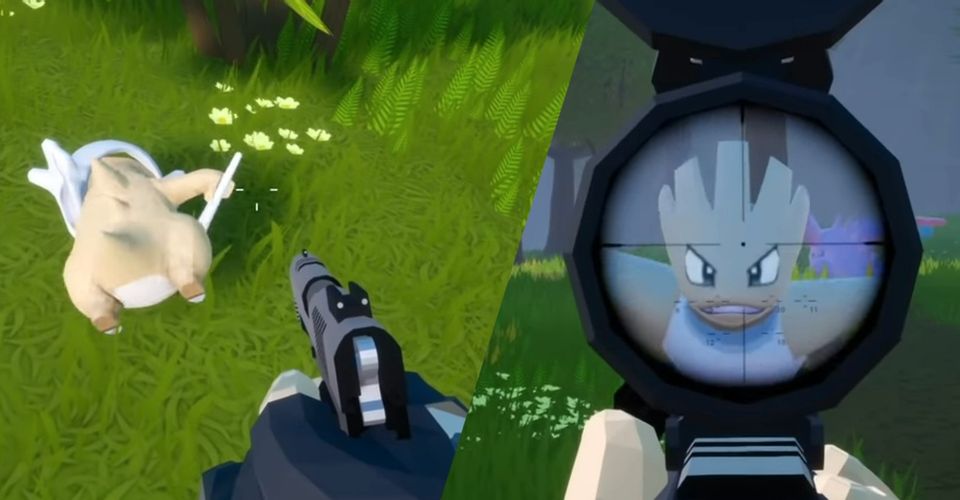 Yep its happened again. Fresh off of the slaughter of projects lime AM2R (another Metroid 2 Remake) in 2016 and  Pokemon Uranium in the same year. Nintendo are very eager to protect their IP, even if doing so makes little to no sense.
This time its footage of an unreleased FPS pokemon game made in the unreal engine . The takedown was made citing copyright but lets be real, would Nintendo really want to claim they "own" something like this. By "pokemon FPS" many people probably imagine something along the lines of the Pokemon Snap Subseries but really we are talking about a full blown Shooter game where you hunt down and kill pokemon with extreme Violence.
To be clear, these takedowns are just for the game being played online, as the developer, (Dragon_GameDev2) hasnt made the game public. Nintendo probably can do this legally, although it could also be argued that this falls under fair use.
Nintendo continues to act maliciously at anyone who creates fan-works from their projects, while other companies embrace their fans. Sega hired the creator of many sonic fan games and fan remakes, Christian Whitehead, to work on the critically acclaimed Sonic mania. Capcom invited a team of indie devs who where working on a remake of resident evil 2 out to their studio in japan to see the real remake after they had to close development on the fan remake. Valve deadass have fan games of their properties available for download from their own storefront. Meanwhile Nintendo act with hostility towards anyone that even considers referencing their IP.
This is bad especially given how many game devs reference starting work making Romack's for Super Mario World or similar games.
Sign up for our newsletter from the website.
Instagram: Go2GamesShop
Twitter: Go2Games
Youtube: Go2Games.com
Facebook: Go2Games.com
Store: Go2Games.com