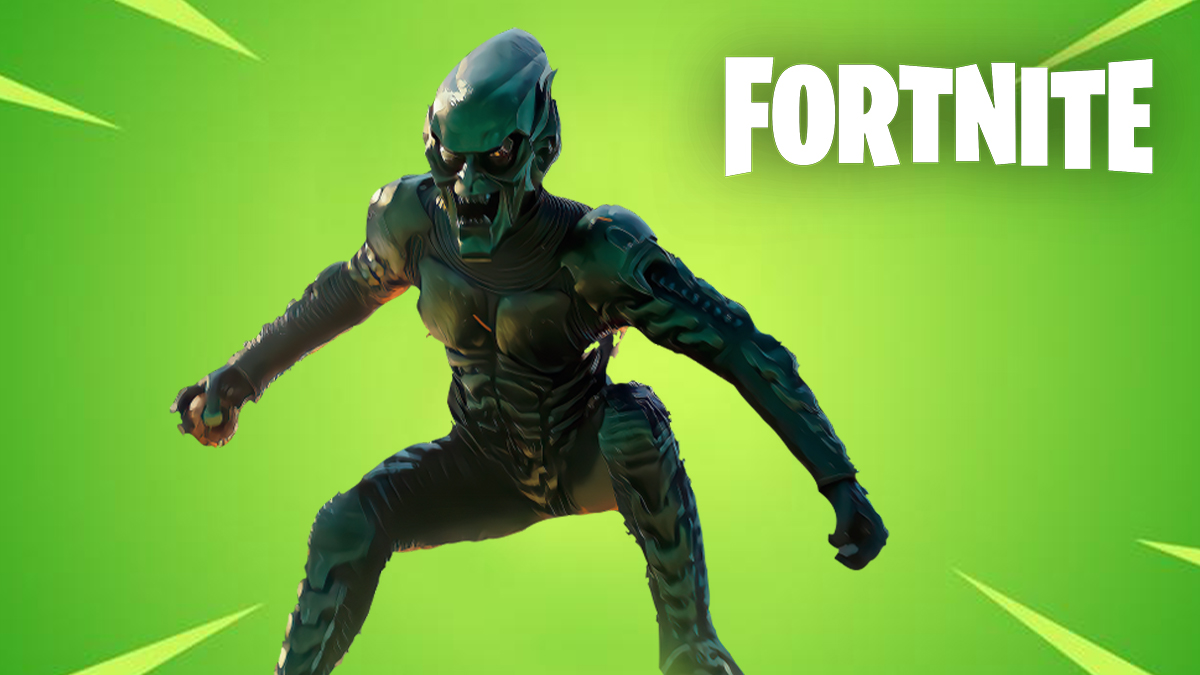 Another day, another Marvel character added to Fortnite. Same old, same old. After the additions of Clint Barton and Kate Bishop earlier this week, it looks like another iconic Marvel character has finally been confirmed. It's none other than Spider-Man's archenemy- The Green Goblin!
The popular free-to-play Battle Royale is arriving at the midway stage of its first season of Chapter 3. So far, we've seen a whole new island, Spider-Man swing in and even an Arcane character! However, this is when things get serious- with the Goblin gliding in on the action.
This exciting news come from Fortnite's official website, which details the fun reason why Green Goblin has appeared on the island. Apparently, he received a top-off form The Daily Bugle regarding Spider-Man's whereabouts and got himself over to the island immediately. Obviously, he won't be needing to jump out the bus, with his own glider getting him over of course.
Check out this short video below for a quick look at the infamous villain:
Fortnite Green Goblin Not Based On Willem Dafoe Design
After Willem Dafoe put in another stellar performance as the Goblin in No Way Home, it only seems appropriate he'd be the villain making the crossover into the Fortnite Universe. Whilst this one is more comic-accurate than the Willem Dafoe version, that won't make him any less amazing.
Green Goblin comes with an array of themed accessories, like the Pumpkin Bomb Back Bling, Pumpkin P'axe, Goblin Glider, and the Arm the Pumpkin! Emote. Despite all the pumpkin theming, the Pumpkin Launcher unfortunately remains vaulted, which would certainly be a perfect match.
Who can't wait for this one then? I certainly can't! Green Goblin is undoubtedly one of the best supervillains ever, so to see him in any sort of media is a treat! Could we see him appear the upcoming Spider-Man game too? Who knows? He's not the only addition fans are demanding in the sequel! If you want to pick up a copy of the spin off game in the franchise, you know where to head!
Sign up for our newsletter from the website.
Instagram: Go2GamesShop
Twitter: Go2Games
Youtube: Go2Games.com
Facebook: Go2Games.com