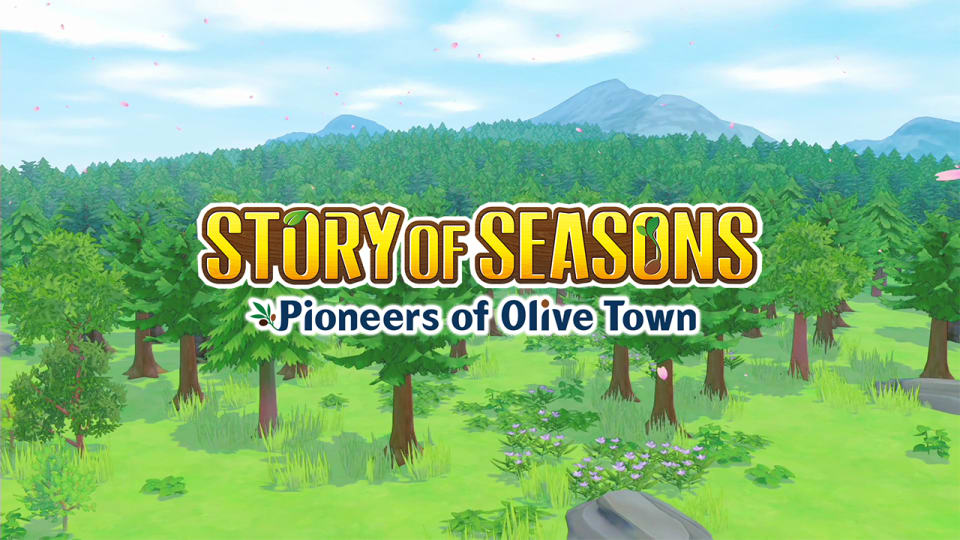 Play The Relaxing Farming Simulator RPG – STORY OF SEASONS: Pioneers of Olive Town
Nintendo has been doing a lot of great game trials recently for Nintendo Switch Online members, such as the popular Minecraft Dungeons and the action game DAEMON X MACHINA . Nintendo has decided to go onto Story of Seasons: Pioneers of Olive Town, which had already been on trial for Nintendo America and is now on trial for Nintendo Uk and Europe.
The Nintendo game trials allow players access to the full game for a limited amount of time, in most cases 7 days. The free trial for STORY OF SEASONS: Pioneers of Olive Town ends last from 10th November – 16th November. It seems that over time  Nintendo will offer game trials for the more expensive games, as Story of Seasons is almost priced at the same amount as a first-party Nintendo game, so it's nice to know they are offering the chance to try games that are a little less affordable. It lets people know if the game is really worth their pennies.
Roll up your sleeves and build the farm of your dreams. The Game Trial for Story of Seasons: Pioneers of Olive Town is now on! https://t.co/FfJA8DKOpX

— Nintendo UK (@NintendoUK) November 10, 2021
What is STORY OF SEASONS: Pioneers of Olive Town?
Story of Seasons: Pioneers of Olive town is a mix between a farming simulator and an RPG. There isn't a 'set in stone' plot, the is made by the choices the player makes and the relationships they build. As it's a farming simulator, Story of Seasons has everything you'd expect, planting crops, caring and breeding animals, customising your home.  There are even extra events and mini-games to enjoy through each in-game season. Think of it as a Stardew Valley and Animal Crossing New Horizons with an anime element fixed into it.
There's a lot to do in STORY OF SEASONS: Pioneers Of Olive Town, it feels just as fun as STORY OF SEASONS: Friends of Mineral Town, which has a number of fewer features than Pioneers of Olive Town. It's addicting and you find that it's easy to get over 100 hours of gameplay.
Friendship points happen to be very important, you'll be able to gain a particular item or access to a certain feature you otherwise wouldn't have if you didn't upgrade your friendship with a specific character.
Due to that game mechanic being in place, there's a lot of unexpected scenes that take place.
It's a great game to get stuck into if you're a fan of life and farming simulators, the music also adds to the relaxing gameplay and the dialogue always feels very rewarding for each day you speak with one of the NPC's no matter who it is.
Missed out?
You can buy games that you'll 100% know is good and here I recommend Animal Crossing New Horizons, one of the best selling Nintendo Games of 2020 & 2021. Or You can even dust off your 3DS console and Play STORY OF SEASONS: Trio of Towns.
You can learn more about STORY OF SEASONS: Pioneers of Olive Town Here ON the official website.
If you enjoyed this, keep up with all the latest gaming news, competitions, future discounts, and amazing content.
Twitter: @Go2Games
Instagram: @go2gamesshop
Youtube: Go2games.com
Facebook: Go2games.com
You can subscribe to the Go2Games newsletters via the website.