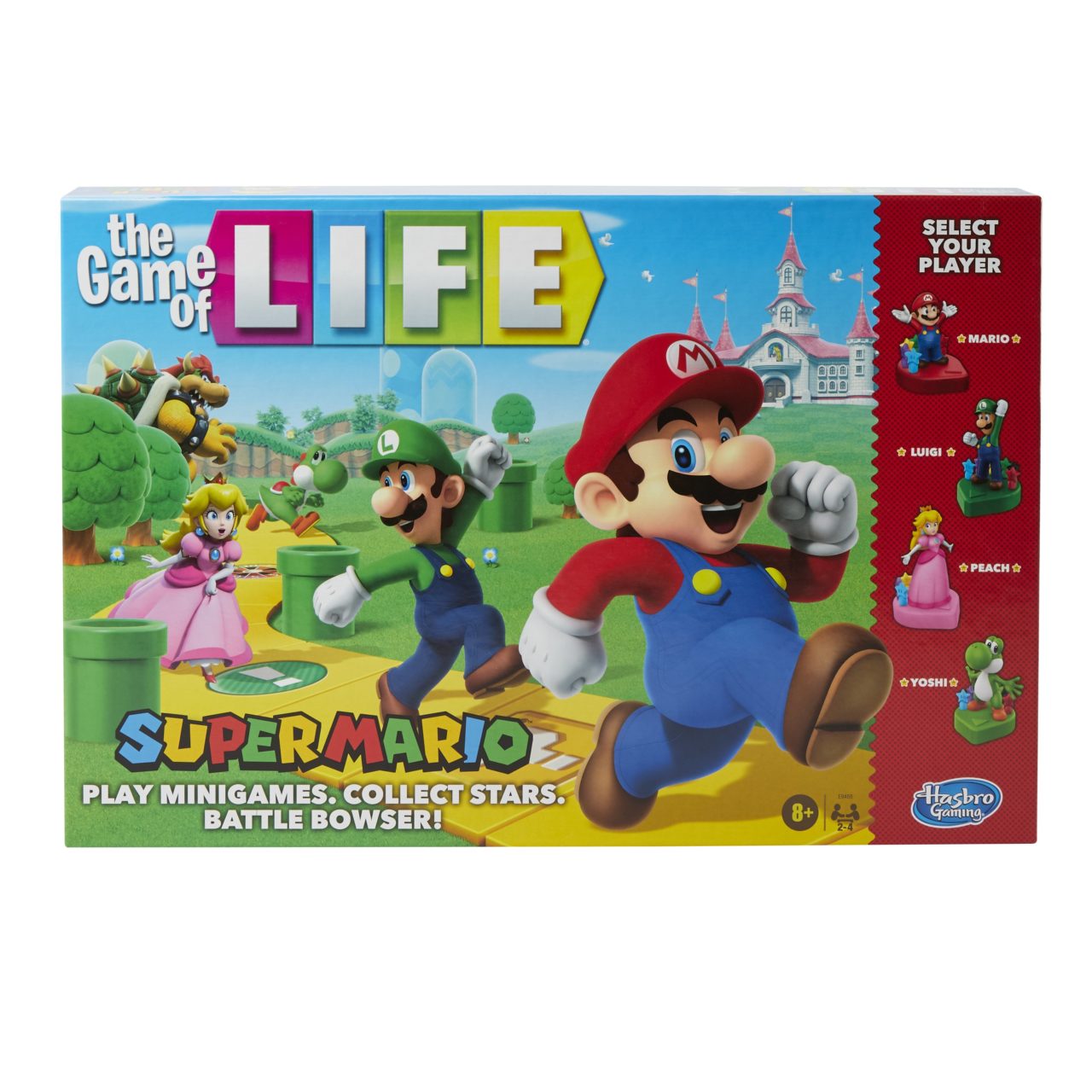 Image: Nintendo
Nintendo Game Of Life: Super Mario Edition Released, but here's the sad part…
No doubt we were all excited to see this new board game take off with Mario, Luigi, Peach, Toad and other notable characters in a physical 3D world controlled by our bare hands. It all sounds fun, but sadly (but not surprisingly) the board game sold out in less than 24 hours. I can only pray that not half of them are scalpers.
BUT, Amazon is still open to receiving orders and mention they will release more in the future. It's just a matter of time, patience and quick button pushing and screen swiping reflexes.
Game of Life: Super Mario Edition has many Mario inspired features involved in the gameplay, you are able to collect stars, have fun Mario themed mini-games and beat the big evil Bowser all while travelling across the Mushroom Kingdom. This game of life is unique and as some fans have mentioned that the gameplay is different to Game of Life, yet it still gives them a sense of nostalgia.
The Game of Life: Super Mario Edition board game is available now! Journey through the Mushroom Kingdom in this spin on a classic family favorite. Play mini games, collect stars, and battle Bowser for the win!https://t.co/03uv1DVRJj pic.twitter.com/fPEPqIc5hC

— Nintendo of America (@NintendoAmerica) August 2, 2021
Nintendo's Game Description certainly did enough to capture the appeal from fans:
INSPIRED BY SUPER MARIO: It's The Game of Life board game with an exciting twist featuring Super Mario video game-inspired characters, artwork, and gameplay.
MOVE THROUGH THE MUSHROOM KINGDOM: Players move around the gameboard as Mario, Luigi, Peach, or Yoshi. They choose their path and which areas to explore as they go through the Mushroom Kingdom.
BATTLE BOWSER: Unlike the classic The Game of Life board game, this edition isn't about money or retirement. The ultimate goal in this board game for kids is to defeat Bowser.
MINIGAMES AND STARS: Use coins to buy stars for a boost in the battle against Bowser. Compete in fun minigames in a face-off for prizes, and power up with Items and Companions.
FUN FAMILY GAME: The Game of Life: Super Mario Edition board game is a great choice for game night with the family, and it's a fun indoor game for kids ages 8 and up, for 2-4 players.
Keep up with all the latest gaming news, competitions, future discounts (see down below), and amazing content.
Twitter: @Go2Games
Instagram: @go2gamesshop
Youtube: Go2games.com
Facebook: Go2games.com
You can subscribe to the Go2Games newsletters via the website.
(Summer Sale)
Apply Code SIZZLE10 FOR THE SUMMER SALE