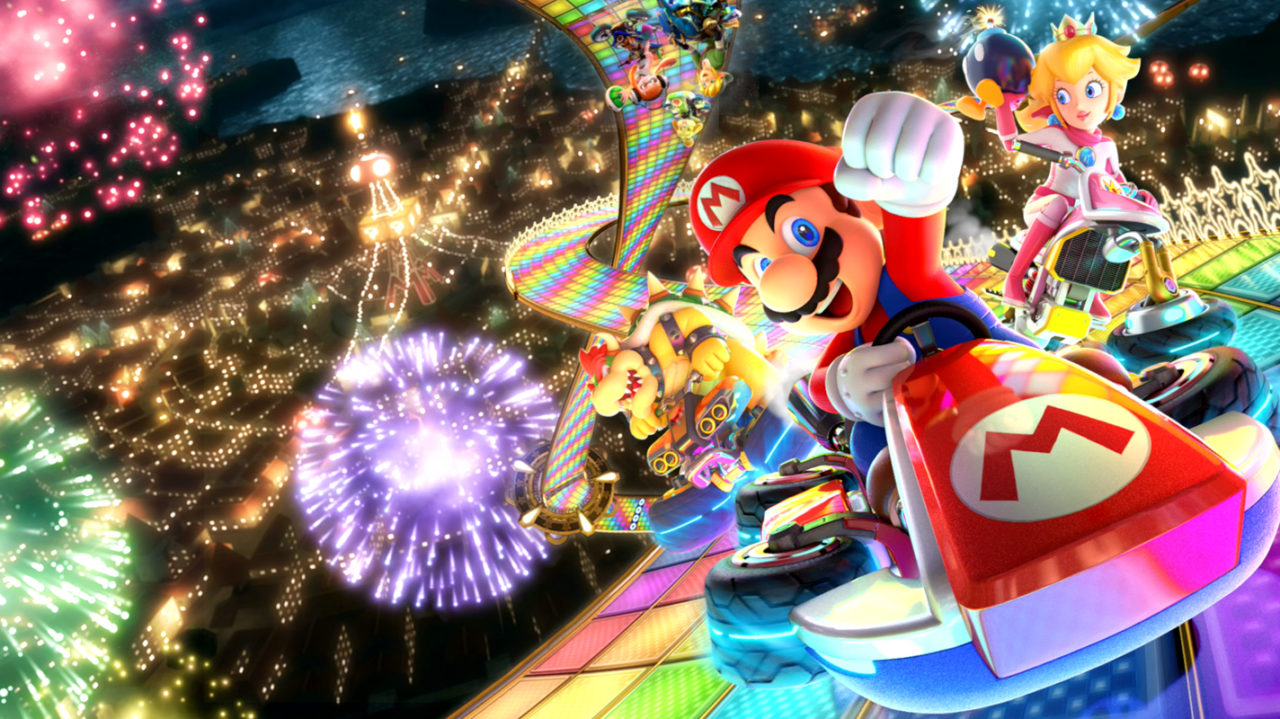 Nintendo Switch Connected to the Alexa Echo Dot (4th Gen)
This is a review on Nintendo's most recent update 13.0.0 that allows the Nintendo Switch to be connected to any device with audio output and even Bluetooth controllers. This means I can play Nintendo Switch Audio through my Alexa Echo Dot (4th Generation) and if I wanted to, I can also connect to Bluetooth headphones or earphones and use them when I'm on the go without worrying about wires or cables. However, I tend to game mostly, by myself and in the comfort of my own home, so the Alexa Echo Dot was perfect to use for me who only has a Nintendo Switch Lite.
Psst…If you want to get good quality earphones for playing games on the Nintendo Switch, why not go for Razer Hammer Head True Wireless Earbuds?
The latest #NintendoSwitch update is now available, including the ability to pair Bluetooth devices for audio output.

For more information, including restrictions on some features while using Bluetooth Audio, please visit the support page: https://t.co/oGkNXDtsCX pic.twitter.com/VDIiWcgZRE

— Nintendo UK (@NintendoUK) September 15, 2021
Nintendo Switch Bluetooth Audio Review
Connecting the Alexa Echo Dot to my device
Now, usually, connecting to my Alexa Echo Dot is quite easy and travels a far range with my Samsung S10, I can be downstairs with my phone and my Echo Dot is upstairs without it disconnecting. However, the Nintendo Switch could not connect to my Alexa Echo Dot in my own bedroom without being less than 2 metres away (6 feet). I had to scoot into the 1-metre range for the two devices to officially detect each other.
Once connected I didn't have too many issues, though there are a couple things I'd like to point out.
The Nintendo Switch does not stay connected.
If you leave the Switch for 10-minutes or so and are on standby, it will disconnect. Some may be thinking (duh!) that's common sense, but in my experience, none of my devices disconnects, even when on standby. I would like to see that I can take a lunch break and come back with the devices still connected, so it saves time on reconnecting.
However, the Nintendo Switch does save the device you've previously paired with, which means you can get a quick pair after disconnecting.
The Bluetooth works very well
I enjoy the Bluetooth connection through my Alexa Echo Dot, I've tried this with a number of games. Super Mario 3D World + Bowser's Fury, Animal Crossing New Horizons and Mario Kart 8 Deluxe. They all sound and work well, especially as I can just command Alexa to up or lower the volume with my voice, without doing anything else and ask her to disconnect the device if I needed her to do so.
I enjoy hearing every bit of detail of sound in my gameplay, and as mentioned, I have a Nintendo Switch Lite, so I never have the joy of hearing the sound in HD from a TV screen, so hearing it through a speaker that picks up even the smallest details of sound, is truly enjoyable for me and helps with the immersive experience.
If you enjoyed this, keep up with all the latest gaming news, competitions, future discounts, special offers (CLICK HERE)and amazing content.
Twitter: @Go2Games
Instagram: @go2gamesshop
Youtube: Go2games.com
Facebook: Go2games.com
You can subscribe to the Go2Games newsletters via the website.