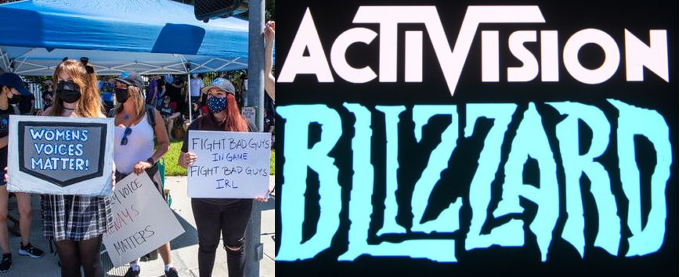 Considering my last post maybe leaned further towards "bosses can be good sometimes, actually", time to get back to punching up at some good ol' fashioned worker-exploiting overlords!
Employees working at Activision Blizzard have filed a lawsuit for unfair labor practices and policies surrounding unionization, though this is far from Blizzard's first time with issues of malpractice. Earlier this year, the work environment has been proven to be very unwelcoming towards women and people of color, even abusive at times. Our Emma Regan has expertly covered the various violations and reports regarding Activision, which you can read by clicking here and checking the short list below. For now, it is enough to know that many of the company's workers have engaged in assault, harassment and racial discrimination, along with one known result of a co-worker's actions leading to another losing her life.
The state of California has engaged in a two-year investigation of Activision Blizzard, which luckily, has emboldened various victims of others' malpractice to be vocal about and protest their mistreatment.
On September 10th 2021, members of the ABK Workers Alliance (A Better Activision Blizzard King) filed the lawsuit for Activision Blizzard's unfair labor practices with the National Labor Relations Board. Accusations covered include coercive rules, threats, promises of benefits and trying to discourage demand for "a more equitable, stable and diverse workplace", having hired 'union-busting' organisation WilmerHale Lawfirm, so no prizes for guessing what their collaboration entailed.
If this is to be believed of the tweet the ABK Work Alliance has made, then hopefully some good will come out of this horrible sordid series of cases:
If the NLRB rules in our favor, the ruling will be retroactive and we will set a precedent that no worker in the US can be intimidated out of talking about forced arbitration.

— ABetterABK (@ABetterABK) September 14, 2021
This lawsuit and the evidence of the company's malpractice will likely impact on a lot of the company's future plans for upcoming games and projects, which is sad, but hypothetically great games not coming out through Activision Blizzard is an extremely small price to pay in exchange for the justice that is sorely needed for those who were made to suffer under their poor workplace conditions. Here's to hoping that Activision Blizzard and those that helped perpetuate it's toxic environment are held accountable.
For more info on Activision Blizzard click on the following article titles:
Over 1000 Employees Condemning Activision Blizzard's Response to Allegations
Blizzard Will No Longer Name Characters After Real Employees
Activision Blizzard: 3 Senior Blizzard Employees Have Left the Company, Including Diablo 4 Director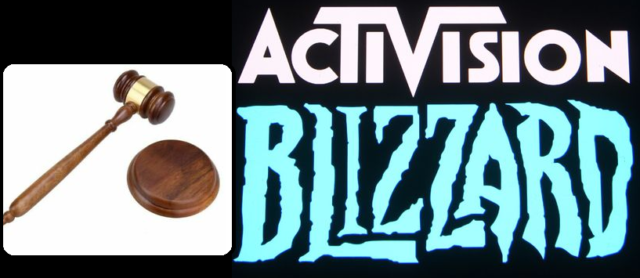 Sign up for our newsletter from the website.
Instagram: Go2GamesShop
Twitter: Go2Games
Youtube: Go2Games.com
Facebook: Go2Games.com