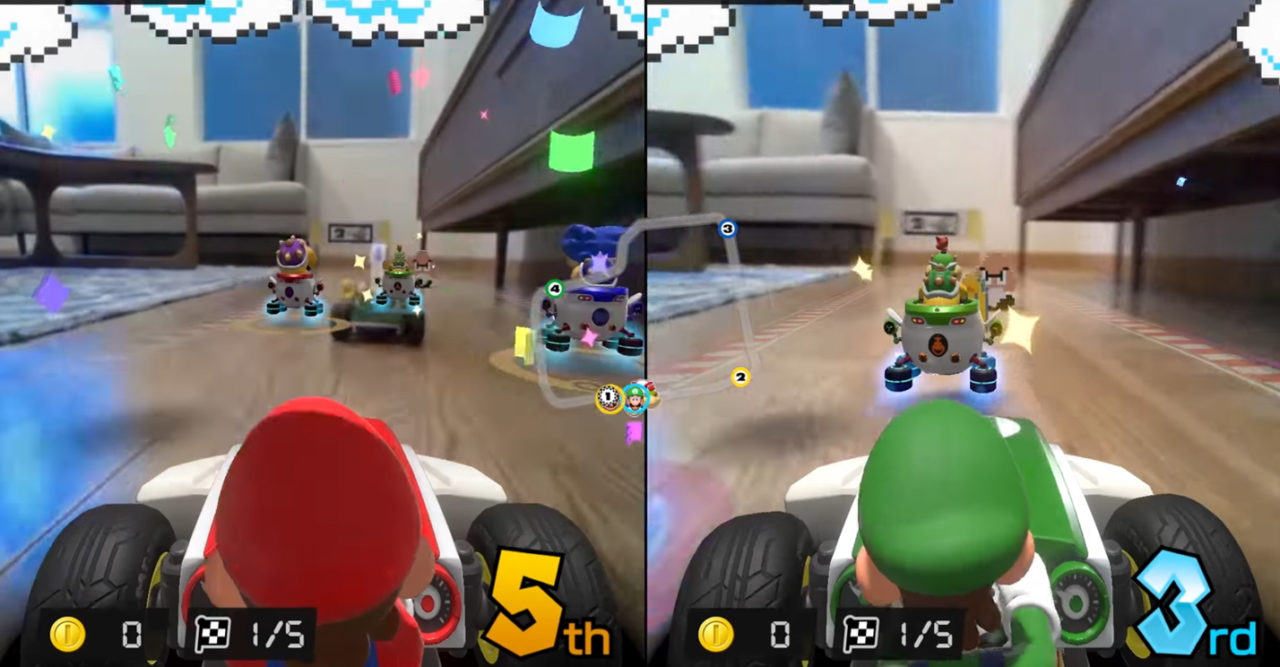 Nintendo's Mario Kart Live 2.0 update – Multiplayer Mode
Nintendo has just updated the Mario Kart Live Home Circuit, local multiplayer now has a 'split screen' feature, which means players can view their opponents POV with one TV and One Nintendo Switch.
This has been requested by fans for a while considering the fact that before the update, fans could not play with their family or friends without the individual owning a Nintendo Switch, which would have made it difficult for siblings who live in the same home to play with each other.
Mario Kart Racing Wheel Pro – Deluxe
A free update for #MarioKart Live: Home Circuit, is available now!

Connect two karts to one #NintendoSwitch system for Split-Screen multiplayer, or play any Grand Prix cup with 2-4 players in the new Relay Race multiplayer mode.https://t.co/V4WQ0RA0Zp pic.twitter.com/GN7Uu2xkPP

— Nintendo of America (@NintendoAmerica) November 18, 2021
Mario Kart Racing Wheel Pro – Deluxe
What is Mario Kart Live?
Nintendo's Mario Kart Live: Home Circuit, is an AR-Mario Kart game where players can use a physical mini-Kart from the Mario Kart franchise to race around any home while using the Nintendo Switch on a specific track made by the players. It will give players the chance to experience Mario Kart chaos in their own environment. This includes obstacles, item boxes and collecting coins.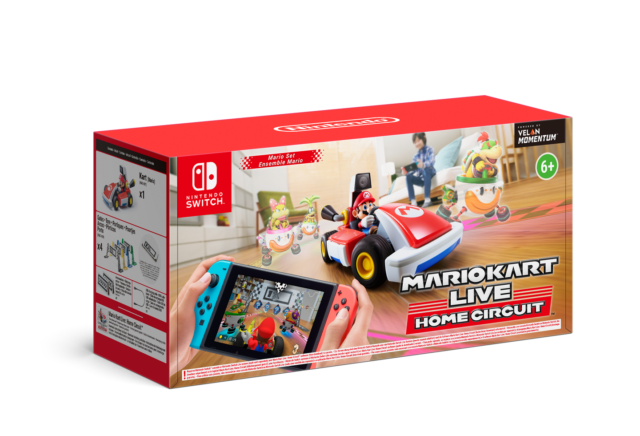 Mario Kart Racing Wheel Pro – Deluxe
What else has been added To Mario Kart Live?
Nintendo has also added a new Luigi Cup and also another gaming mode, Relay Race mode which can work with one Nintendo Switch and One TV. As you would expect, Relay Race Mode means the players must pass the controller between one another to complete the race. Anyone between 2-4 can participate in Relay Race Mode. In the mode, players can also choose their favourite characters between each lap.
Mario Kart Racing Wheel Pro – Deluxe
If you enjoyed this, keep up with all the latest gaming news, competitions, future discounts, and amazing content.
Twitter: @Go2Games
Instagram: @go2gamesshop
Youtube: Go2games.com
Facebook: Go2games.com
You can subscribe to the Go2Games newsletters via the website.