As the only person my age in the known universe who has seen History of The World Part 1, I feel emboldened to share the following paraphrased quote: The servant waits while the Sifu baits.
Sifu's release has been brought forward to February 8th 2022 as shown in this gameplay-update-trailer-thingamadoodle! It was originally going to come on the 22nd (and late this year before that), but considering Elden Ring's release set for the 25th of 2022, the devs likely didn't want to have to compete with another of the most hyped games of the year.
What is Sifu? I'm so glad I asked! Sifu is an epic-looking Kung-Fu action game complete with motion-capture animations for full immersion letting you live out your deepest Ip Man meets Groundhog Day fantasies! I say Groundhog Day because each death makes the player character "age". For example, let's say you start off as a K-Pop twink who's questing across various cool environments kicking names and taking ass. A couple gameplay hours later, you then get ganked on by Beefy Bert and his squad of goons because it turns out you can't rely on the same 69-hit combo to carry you against every enemy encounter. One Game Over screen later and boom, now you graduated from twink to twunk with a five-o'clock shadow and possibly the rumblings of Dad-bod. Though dying isn't all bad, any Kill Bill fans may relish the chance to play as a Pai Mei-looking bloke… Fun fact, Pai Mei looks a hell of a lot like Seijun Suzuki: B-movie auteur and mind-brain explordinaire.
Now if you'll indulge me a little, let's have another crack at the Product Poem Power Hour. This time in Martial-Arts flavour!
Nioh, not to be confused with Neo or knee- Oh! You hit me.
Mortal Kombat 11 with Revenge of Scorpion. Win-win.
Tsushima samurai-ninja-boy. Bathe, fox pets and Haiku.
Samurai Showdown, collector hoedown. Lost fable revival.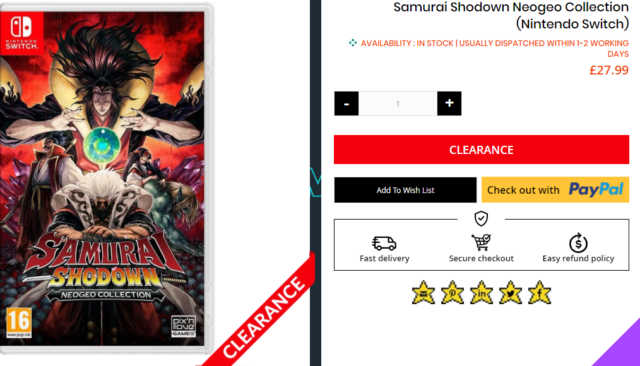 And before we continue, a moment of silence for the fact that Sifu will no longer release on "Twosday" (22/02/22)… Done? Done.
Other February Releases for 2022 include: Total War: Warhammer 3, Uncharted: Legacy of Thieves Collection, Ghostwire Tokyo, Lord of the Rings: Gollum, Destiny 2: The Witch Queen and Warhammer 40,000: Darktide.
Click on the underlined areas here for breakdowns on the combat system overview for Sifu and a preview on the mechanics of death and aging in Sifu.
Sifu will be playable on PC, PS4, PS5 and Xbox One.
Sign up for our newsletter from the website.
Instagram: Go2GamesShop
Twitter: Go2Games
Youtube: Go2Games.com
Facebook: Go2Games.com
Store: Go2Games.com