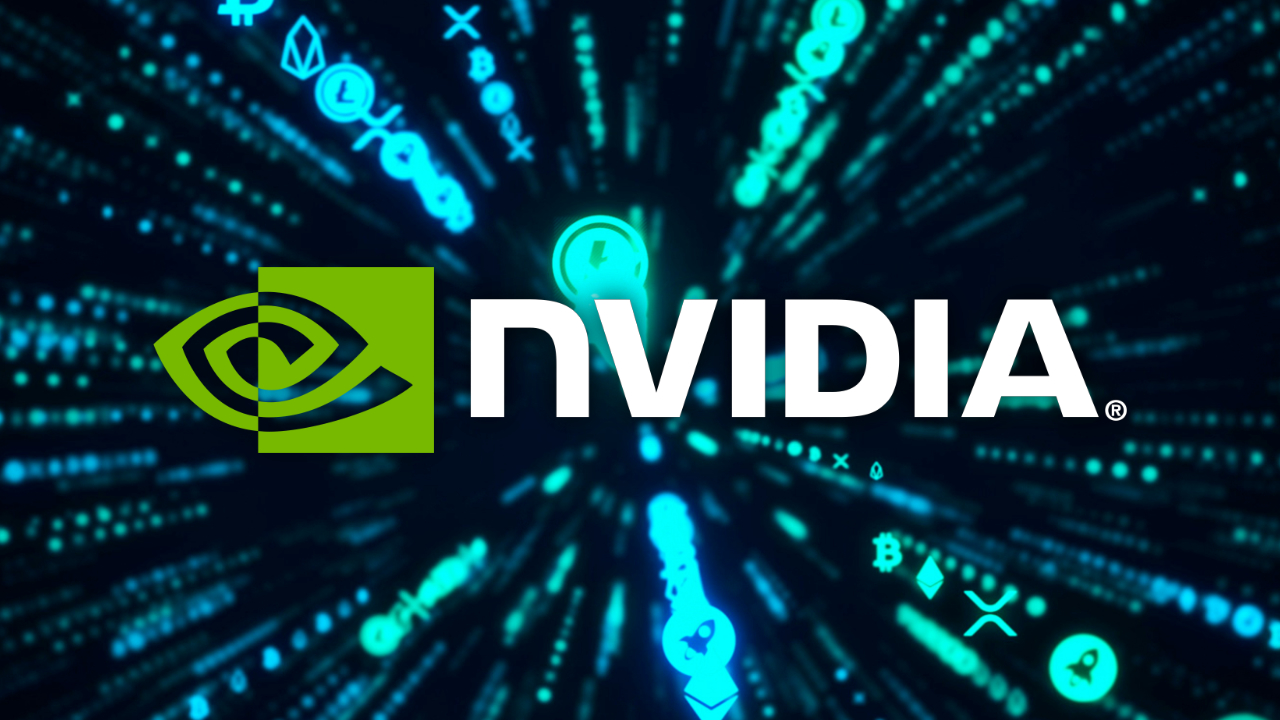 Nvidia has released the latest version of its AI texture upscaling Program "DLSS" (Deep Learning Super Sampling). The Program is available for everyone, and works through the use of motion Vectors. DLSS upscales textures and images to make you game look better than it technically is.
On instance provided of the tech in action by PCINVASIONS was of it at work in Cyberpunk 2077, where it helps sharpen the edge of the windmirros.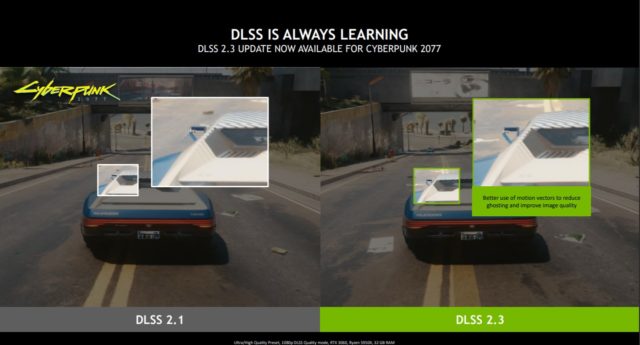 I mean… Look, personally I don't see this. The tech is cool, don't get me wrong, and if you are a major graphics gamer then this is probably really exciting. But on a personal level, I have only just got around to Playing Halo CE In the last month, a game that is now 2 decades old. And I play on the old graphics because I find the Anniversary look ugly. This tech is 100% not marketed at me.
How DLSS 2.3 Works
To achieve what it does, DLSS takes Upwards of 6,000,000 Pixels from the current in-game-frame and the previous frames. The pixels then pass through the developed AI Tensor Core Network to determine the information for the frames that can be rused to create Higher Quality images. This, obviously, leads to smoother images, Improvement in framerates and a more immersive experience.
Alongside the launch of the tech, 10 games are receiving support for it. In total 16 games now support DLSS 2.3, and more are on their way down the Line. the currently supported games are:
Baldur's Gate 3

Bright Memory: Infinite

Crysis 2 Remastered

Crysis 3 Remastered

Cyberpunk 2077

Deathloop

DOOM Eternal

Grand Theft Auto III – Definitive Edition

Grand Theft Auto: San Andreas – Definitive Edition

Grand Theft Auto: Vice City – Definitive Edition

Jurassic World Evolution 2

Marvel's Guardians of the Galaxy

Rise of the Tomb Raider

Shadow of the Tomb Raider

Sword & Fairy 7
DLSS has integrations in both Unity and Unreal Engine, Allowing Developers Access to the softwar Development Kit Easier than before. Nvidia hopes that this leads to every studio eventually adopting the technology. The DLSS Driver is available for anyone using a NVidia RTX GPU (Sad 1060 Noises) via the companies website, or through the GeForce Experience Software.
Sign up for our newsletter from the website.
Instagram: Go2GamesShop
Twitter: Go2Games
Youtube: Go2Games.com
Facebook: Go2Games.com
Store: Go2Games.com